National Technology Day 2023: From Operation Smiling Buddha to Operation Shakti, see Pokhran Test Story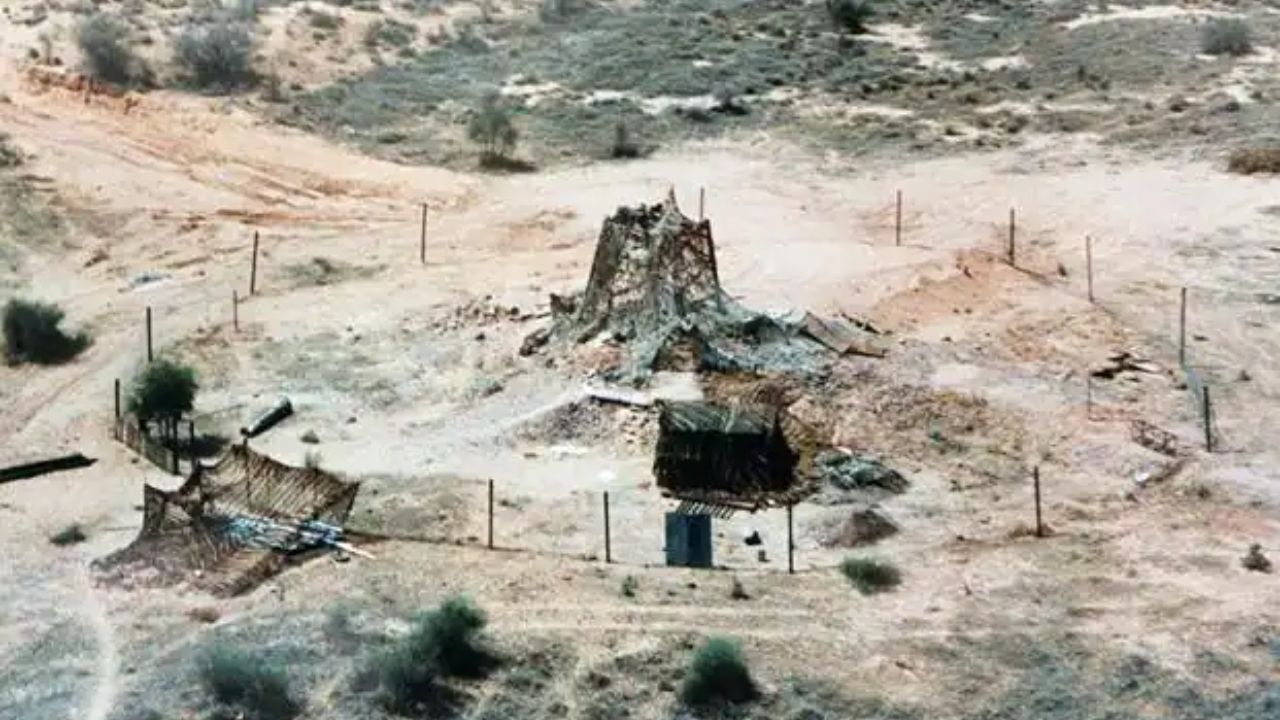 National Technology Day 2023: On 11 May 1998, India conducted Pokhran-II, a series of five nuclear bomb tests at the Pokhran Test Range operated by the Indian Army. India's second successful effort came after the initial test, code-named Smiling Buddha, which was carried out in May 1974.
25 years of 'Operation Shakti'.

May 11 is commemorated as #NationalTechnologyDay in India.

The day marks the anniversary of Pokhran-2 Nuclear Tests ('Operation Shakti') in May 11-13, 1998.

Thread... ⬇️ https://t.co/4wi0V8MsoY

— Amit Paranjape (@aparanjape) May 10, 2023
Pokhran Date and History 
The history of India's nuclear missile programme begins in 1944, during the latter months of World War II, when scientist Homi J. Bhabha convinced the Indian National Congress to create an institute for the study of nuclear energy. The Tata Institute of Fundamental Research was established in this respect.
India thought of accelerating its own programme in the wake of China's nuclear test in 1964, but little progress was made in this area. China conducted another nuclear test in 1967, while India carried out its first nuclear test, the Smiling Buddha, in 1974, shortly after Indira Gandhi was elected prime minister.
Operation Smiling Buddha 
The Nuclear Suppliers Group and the main superpowers imposed a technology embargo on India as a result of Smiling Buddha. Due to the dependence of its nuclear programme on foreign equipment, it was severely harmed by these restrictions, which caused the programme to stall. The initial nuclear tests also sparked Pakistan's nuclear weapons race in an effort to catch up to India. The status of India's nuclear programme was uncertain for the remainder of the Cold War.
When Atal Bihari Vajpayee's government came to power in 1998, it was decided to move on with a second series of nuclear testing known as Pokhran II.
Operation Shakti
In contrast to Pakistan's nuclear tests, which were carried out in granite mountains, India's latest test could only be carried out in the Thar's wide deserts, where the area's low population and distance from a water source would minimise any collateral damage. The issue was that CIA satellites in orbit may detect the preparations. The Indian Army and the top scientist from the DRDO secretly prepared preparations for the tests using cunning means of deception and subterfuge to mislead the satellites.
Pokhran II Successful Launch 
Under the code name Operation Shakti, the testing began on May 11th, 1998, with the explosion of one fusion and two fission bombs. Following the explosion of two more fission bombs on May 13, 1998, the Indian government, headed by Prime Minister Atal Bihari Vajpayee, immediately called a news conference and proclaimed India to be a fully functional nuclear state.
Also Read: National Technology Day 2023: History, Significance, Pokhran Nuclear Test, Facts and more