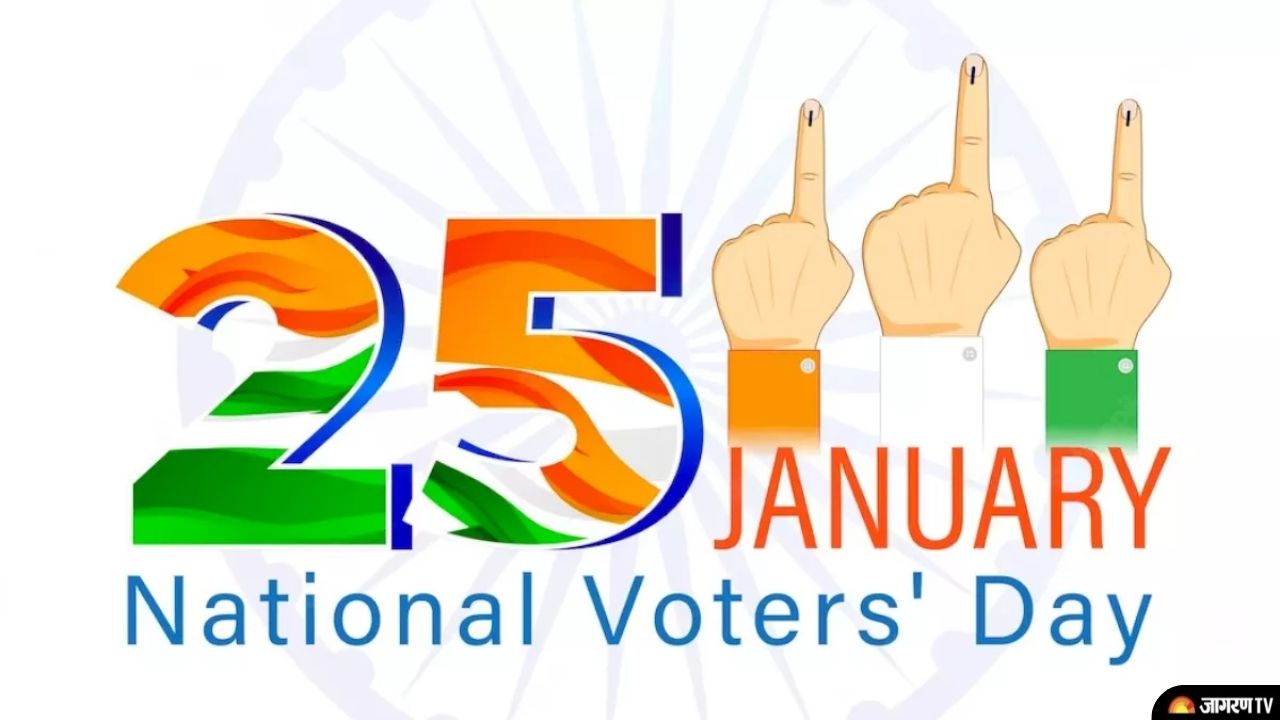 National Voters' Day 2023: On January 25, 2023, India will commemorate National Voter's Day. Every year on January 25, National Voter's Day is honoured, and it is crucial to do so. On January 25, 1950, the Election Commission of India was established. Indians mark this day in order to be reminded of their right to vote. Voter enrolment rises and it aids in promoting the idea of voting.
National Voters' Day History
The Election Commission of India (ECI), which was established in 1950, was founded on January 25. In order to encourage young people to participate in the election process, this day was first observed in 2011. Without a doubt, today is a celebration of both India's democracy and the freedom to vote. The primary goal of the Election Commission is to promote voter registration, especially among qualified voters. Let us inform you that while the voting age was once 21 years old, it was decreased to 18 years old in 1988. The voting age in India was lowered by the Sixty-First Amendment Bill of 1998. 
National Voters' Day 2023 Theme
The theme for the year 2023 NVD, 'Nothing Like Voting, I Vote for Sure' is dedicated to voters and conveys individuals' feelings and aspirations toward participation in the electoral process through the power of their vote.
National Voters' Day 2023: Who can Vote in India? 
All Indian nationals who are at least 18 years old and have registered to vote are given the right to vote under the Indian Constitution. These individuals are qualified to cast votes in elections for the federal, state, local, and local governments. The formal name of the sixty-first amendment to the Indian Constitution is the Constitution (Sixty-first Amendment) Act, 1988, which decreased the voting age for elections to the Lok Sabha and state legislatures from 21 to 18. This was done by amending Article 326 of the Constitution, which deals with Lok Sabha and Assembly elections. 
National Voters' Day 2023: Voter ID for Voting in India 
To get photo election ID cards, all eligible voters must register in the constituency where they live (also known as EPIC cards). Voting is prohibited for anyone who has not registered to vote or does not possess a voter ID card. Each voter is only permitted to cast one vote. A voter may only cast a ballot in the constituency for which he or she has registered to vote. If a person does not meet the criteria for disqualification, they cannot be held or prevented from voting.