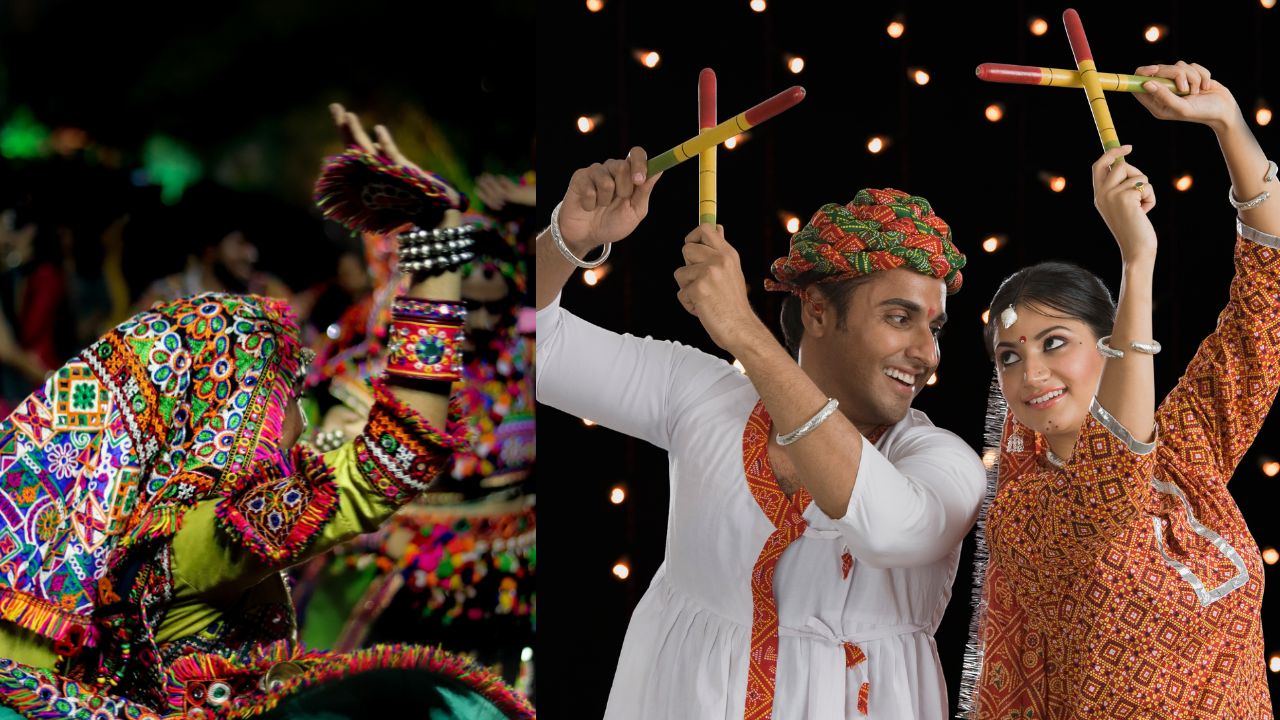 Navratri 2022: Garba nights to Dandiya styles It's time for Navratri, the most eagerly awaited festival of the year. The goddess Durga and her nine forms are worshiped during the nine-day festival, which also includes nine different colors. Navratri is the biggest and most auspicious festival in the Hindu calendar. In every part of the country, worshippers revere nine different goddess avatars. Navratri is a nine-day festival that begins on the first day of the lunar month's waxing phase, which follows Amavasya. The victory of good over evil is symbolized by the highly spiritual holiday of Navratri.
Garba and Dandiya nights in Delhi- NCR
Navratri is not just a festival but also an emotion where people apart from their busy schedule and daily hustle takes some out for them and their family to spiritually heal themselves. When it comes to garba or dandiya, these festivities are not only celebrated in their home regions but also across India. Are you looking forward to some thrilling garba nights, Delhi residents? Here are a few fantastic locations in Delhi-NCR that you may explore.
Top 4 places to enjoy Garba-Dandiya nights in Delhi
Dandiya Nights 2022, Delhi Haat
When- October 2, 2022
Ticket-  Rs. 499
Place- Delhi Haat, janakpuri
Highlights
Non stop dancing with Gujarati troops
Prizes for couples
Complimentary dandiya sticks
Lucky Draw, media coverage
Dandiya Dhamaal, Greater Noida
When- October 1 & 2, 2022
where- Gaur city sports Complex, Noida
Ticket- Rs 450 onwards
Highlights
Two days celebrations
Dj, Live music
Games, fun and food
Palam Vihar, Gurugram
Dj Dandiya Night 2k22 Palam Vihar
Where- PADAM GREENS, near MCD toll tax,, Palam Vihar Road
When - 30th September
Ticket- Rs. 150 onwards
Highlights
Live DJ
Enchanting performances
Food stalls
Garba dance
Dandiya Nights, Pacific Mall
Where: Dwarka Sector 21 Metro Station, Pacific Mall, Sector 21, Dwarka
Tickets- Rs. 300 onwards
Highlights-
Live dhol
non-stop music
a DJ, dandiya nights under the stars
garba, dancing, food, exciting prizes, photo booth
When- Friday 30th september to Sat 1st October 2022