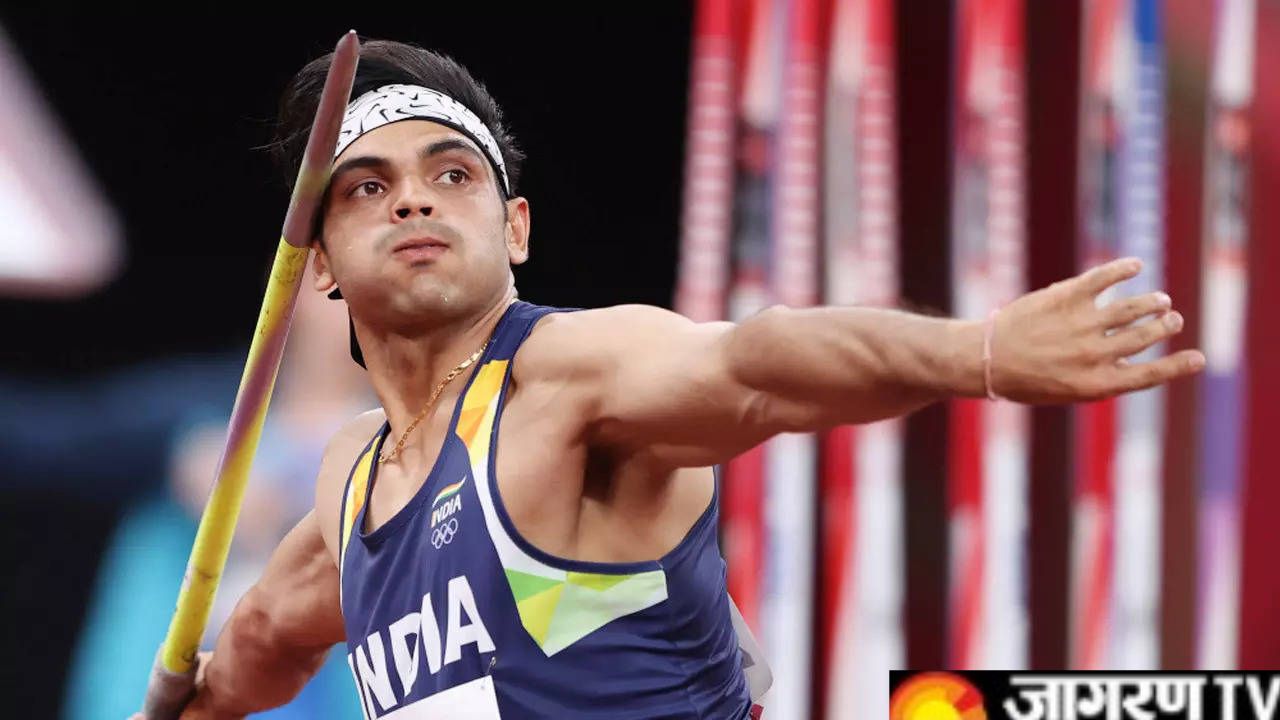 Indian star athlete Neeraj Chopra has won the first gold medal after the Tokyo Olympics. Olympic gold medalist javelin thrower Neeraj Chopra won the gold medal with a best throw of 86.69 meters at the Kuortane Games in Finland. There was a lot of water on the field due to rain, due to which Neeraj slipped once.
Won gold in his first attempt
Neeraj got off to a strong start with a throw of 86.69m, which was enough to beat his rivals.His second and third attempts were fouls as he made only three attempts.However, despite this, the Indian javelin thrower won the gold medal in his very first attempt.2012 Olympic champion Walcott took the silver with 86.64m and Peters took the bronze with 84.75m.\
There was a lot of water on the field that fell in the third attempt and that is why Neeraj Chopra fell in the third attempt. After throwing, his foot slipped and he went out of line. Because of which that throw did not even count. He did not get injured though.
Sports Minister congratulated Neeraj
Sports Minister Anurag Thakur has also been stunned by this amazing feat of Neeraj Chopra. Anurag Thakur tweeted the video of Neeraj Chopra and wrote that Neeraj has got gold, he has done it again. What a great champion.
This is the second tournament for 24-year-old Neeraj after the Tokyo Olympics.He became the first Indian to win a gold medal in athletics at the Tokyo Olympics.Earlier this week, hhe won the silver medal at the Paavo Nurmi Games with a throw of 89.30m and broke her own national record.Tokyo Olympic gold medalist Neeraj will now take part in the Stockholm League of Diamond League on June 30.