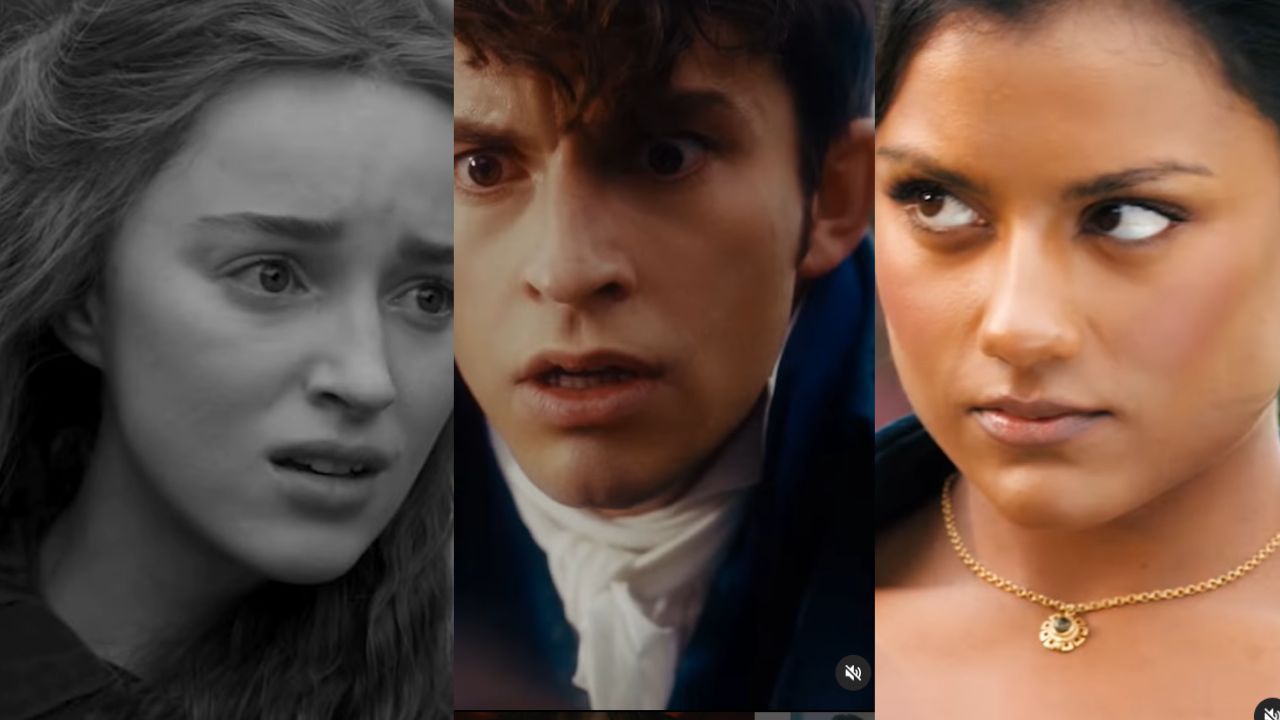 Netflix India has the best meme material on it's feed and we cannot agree enough. From mastering the art of releasing relatable meme contents from the newly released movies to releasing hilarious funny videos, Netflix's promotional strategy is going another level and Netizens cannot help but to go ROFL with each and every content being posted. Well, recently the OTT giants converted a highly popular English series Bridgerton 2 which kept topping the chart in India for consecutive weeks into a funny Saas Bahu drama and video went viral within hours.
Netflix turns Bridgerton into Saas Bahu Drama
Netflix previously published video from Bridgerton season 1 featuring Daphne and Prince of Duke, as well as excerpts from Bridgerton season 2 featuring Kate Sharma, Anthony, and Edwina Sharma. The merged clips featured Daphne lashing out at Duke for rejecting her, as well as the Sharma sisters' love triangle with Lord Anthony, complete with Hindi dialogues, cuts, slow versions, and, of course, the funny 'Dhoom tan na' background to give it a proper Hindi daily soap touch. Netflix captioned it as "#Bridgerton's angry bahus are making us lose our saas 😱 take a look.
 

 

 

View this post on Instagram
Indian fans totally related with the contents and thus were unable to stop themselves from commenting on the post. A user wrote "How come netflix always makes the best memes" while others said "You just destroyed the whole show", 'Dhoom tana nana na!!!!!', "if bridgerton was made by ekta kapoor',  'Ache khase bridgerton ko daily soap bna diya' .
Bridgerton 2 story
Bridgerton, the popular Netflix web series that has kept the trending spot with its great storyline set in England's regency era, recently released its second season with an Indian twist. In the second season, Simone Ashley, a British actress of Indian descent, played the female lead role. The actress rose to prominence after appearing in another Netflix show, Sex Education. Simone played Anthony, the eldest Bridgerton siblinglove ,'s interest in the series.