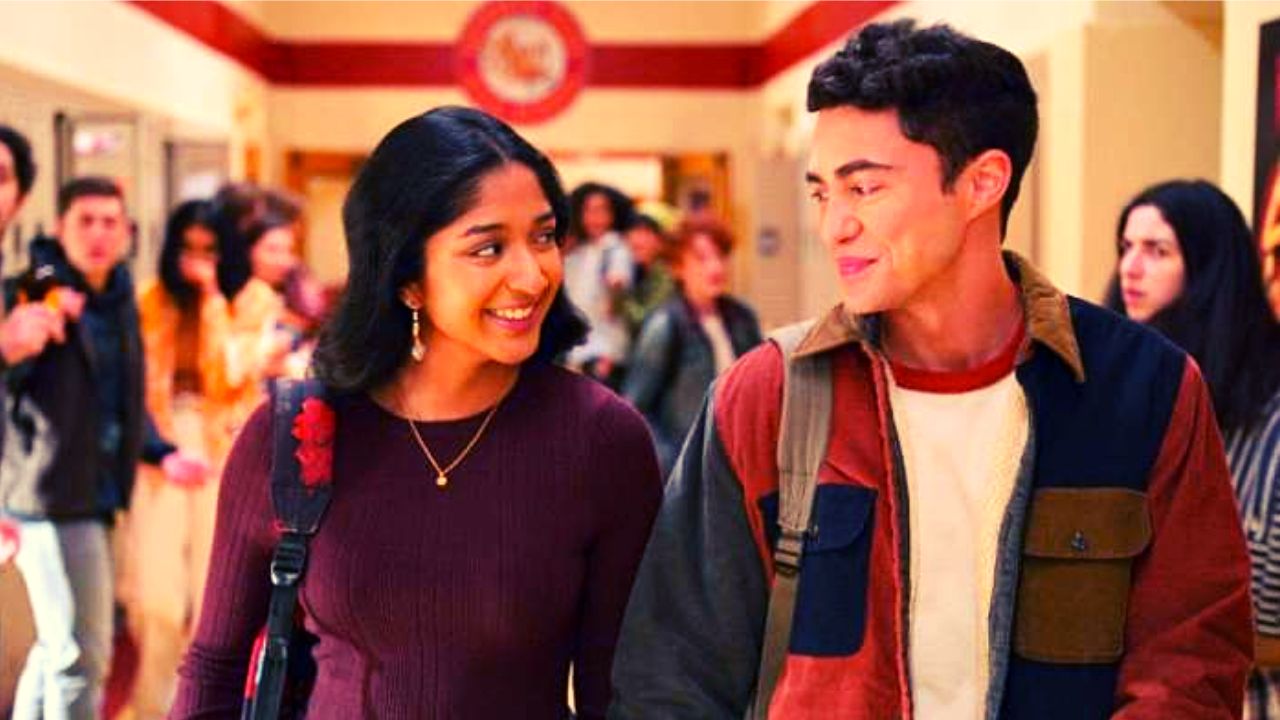 Never Have I ever, Netflix's one of the best youth dramas revolving around an Indian girl and her chaotic love life in America's high school is what's keeping the audience hooked to the Netflix screen these days. Following the two successful seasons the teen drama is gearing up for it's third part as well, the makers recently dropped the first trailer out. The third season of Never Have I Ever will premiere in the summer of 2022, and a brand-new batch of first glimpse images and trailer has been released to whet your appetite. This season will continue Devi's turbulent journey through high school.
Never Have I ever season 3 trailer
After dating Ben, Devi moved on to paxton Yosida. All eyes are on the newest couple of the school as they make a grand entry. But, since we are talking about Devi nothing comes easy for her, especially in her love life. She is once more preoccupied with what other people are thinking when another student specifically, another Indian student slams into the scene. And reactions are even better when you watch yourself.
Never Have I ever season 3 release date
Netflix posted a promo video and a caption to their official Twitter account stating ""Devi and the gang are back! Never Have I Ever Season 3 premieres August 12!" 
Never Have I ever season 3 where to stream
Since the previous 2 seasons were netflix originals, it's the streaming giant again which has taken the responsibility to roll out the third season of Devi Maitreyi Ramakrishnan aka Devi Vishwakumar's new chapter.
Never Have I ever season 3 cast
Maitreyi Ramakrishnan aka Devi Vishwakumar
Poorna Jagannathan aka Dr. Nalini Vishwakumar
Darren Barnet aka Paxton Hall-Yoshida
Ramona Young aka Eleanor Wong
Lee Rodriguez as Fabiola Torres
Richa Moorjani aka Kamala
Jaren Lewison aka Ben Gross

Never Have I ever season 3  plot

In season 3 of the coming-of-age comedy Never Have I Ever, the Indian American teen Devi continues to battle with the pressures of high school and family conflict while navigating new romantic relationships as per Netflix synopsis. Yes, that we understand but, here is more to it.

The winter gala marks the abrupt end of Never Have I Ever season 2. Eleanor is Devi's date for the dance after she and Paxton break up, but Trent ends up taking Eleanor's place. Just as a lonely and heartbroken Devi is ready to leave, Paxton arrives, and the two share a passionate kiss.

The story follows from there and just when the duo make their relationship public a new twist is added when a handsome Indian boy makes a dazzling entry in the life of Devi. So yes, we can expect more troubles approaching Devi's love life. What do you think?