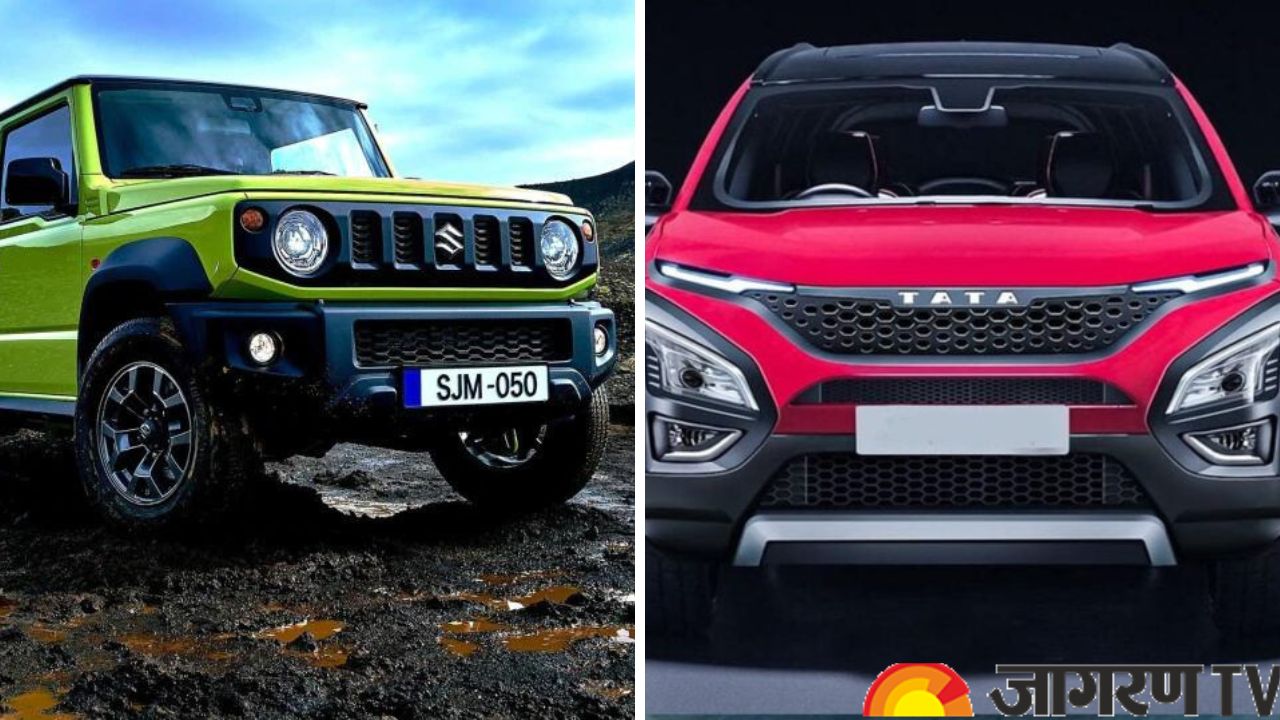 2023 is about to start and many companies have announced the launch of many new upcoming cars with new specifications and features. This year many electric vehicles will also be launched as the trend of electric vehicles is also increasing day by day. Customers are eagerly waiting for the new launches. Companies like Tata, Mahindra, Suzuki, and Hyundai have announced their new cars to be launched in 2023. Many new variants of the old models will also be launched in 2023. Let's take a look at these upcoming 2023 cars.
Upcoming cars that will be launched in 2023
Maruti Jimny 
Maruti has been working on a 5-door off-road SUV for a long time, and now news has come that the 5-door model of the Maruti Jimny may be unveiled at Auto Expo 2023. This is Jimny's 5-door hatch. It is the origin, and the global debut is also a hot topic. According to media reports, its final production was seen a few weeks ago, with testing witnessed in a region of northern India a few weeks ago.
Hyundai Ioniq 5
Hyundai may announce pricing for the Ioniq 5 electric crossover at Auto Expo 2023. Interested buyers can reserve the new Hyundai Ioniq 5 electric crossover online or by paying his Rs 100 crore tokens at an authorized dealer of choice. Launching as a CKD unit, the new Ioniq 5 is expected to cost less than Rs 50,000.
Tata Punch EV
Tata will most likely offer the new Punch EV with multiple battery pack options and could get a range of up to 350km. It would carry the features of the ICE Punch which include a seven-inch touchscreen display, semi-digital instrument panel, auto air-conditioning, automatic headlights, connected car technology, and cruise control. The electric Punch could get additional features like multi-mode regenerative braking and leather upholstery. Its safety net could include dual front airbags, ABS with EBD, rear parking sensors, and a rearview camera.
Mahindra 5-door Thar
Mahindra is going to bring the 5-door version of SUV Thar to the market next year. Its length will be more than the earlier Thar. There will also be more space in it. Testing is being done on the roads in India. It can be launched in June 2023. Its price can be 15 to 16 lakhs.
Tata Safari Facelift
Tata has also been in talks about the new Safari facelift edition. This facelift edition of Tata Safari is built with the best digital features and new technology, which will get a 2.0-liter diesel engine that will generate 168 bhp power and 350 Nm torque.