Nia Sharma Instagram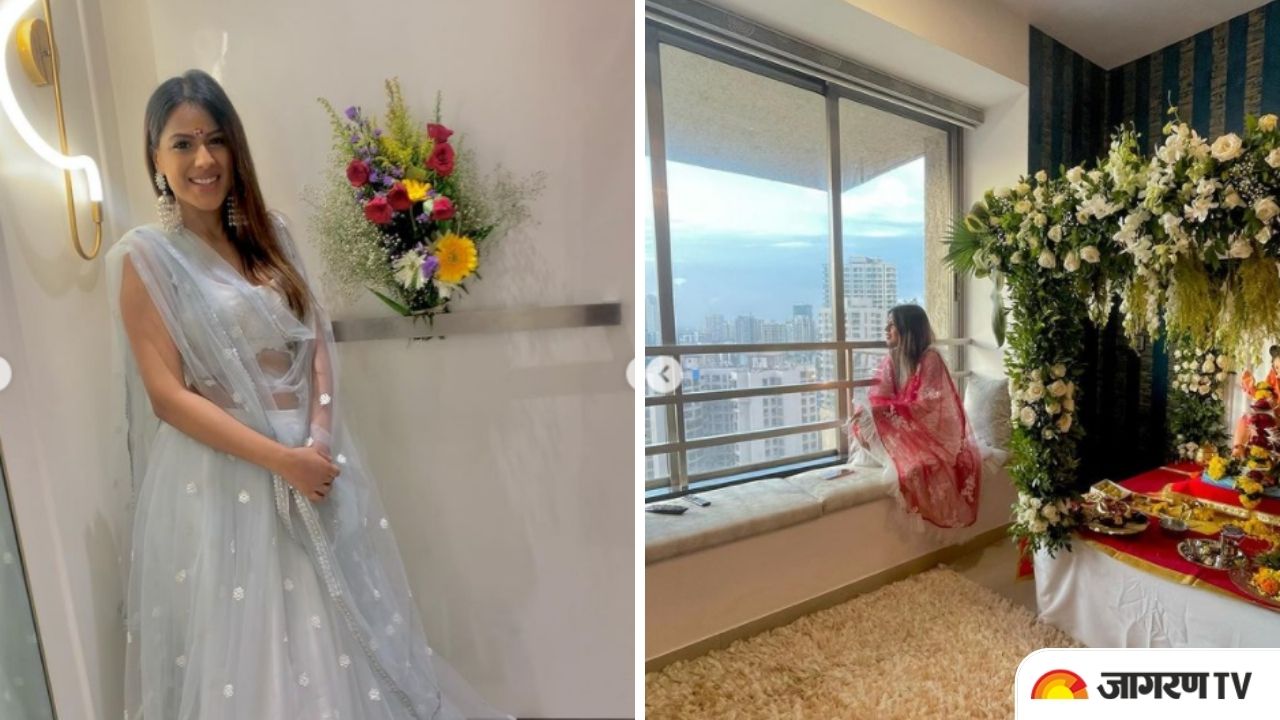 Television actress Nia Sharma is one of the top actresses in the television industry. In the 11 years of her career, her career graph has been on the hike. Following the success, Nia recently gifted herself her dream house and performed 'Griha Pravesh' in the presence of her family and close friends. Actress took to Instagram and shared pictures of her all-white lavish abode situated in Mumbai, Maharashtra. 
Nia Sharma shares picture of 'Nia Niwas'
Sharing the pictures of her dream white home, Nia wrote, "'Nia Niwas'☺️🙏"
Nia Sharma's brother Vinay Sharma also shared the pictures of their beautiful abode and wrote, "Happiness is cutting the tags right before wearing your new clothes in your new abode.
Nia Sharma all-white home
Nia kept the interior of her house serene complemented with all-white aesthetics. Her home is truly a dream house with a beautiful view of skylines and dream city Mumbai. Her decor also has beautiful floor-to-ceiling windows, a large mirror that appears to double up as a wall, a makeup room, and modern chandeliers giving some lavish and luxuriant vibes. 
Nia Sharma beautifully decorated her new home with marigold garlands and performed the holy Griha Pravesh Pooja in presence of her family and friends including Neha Swami Bijlani, Amrin, Anuradha, and Shalin Bhanot. Along with the 'Griha Pravesh Pooja' Nia also did 'Havaan' for positive energy and to attract peace and prosperity in her house.