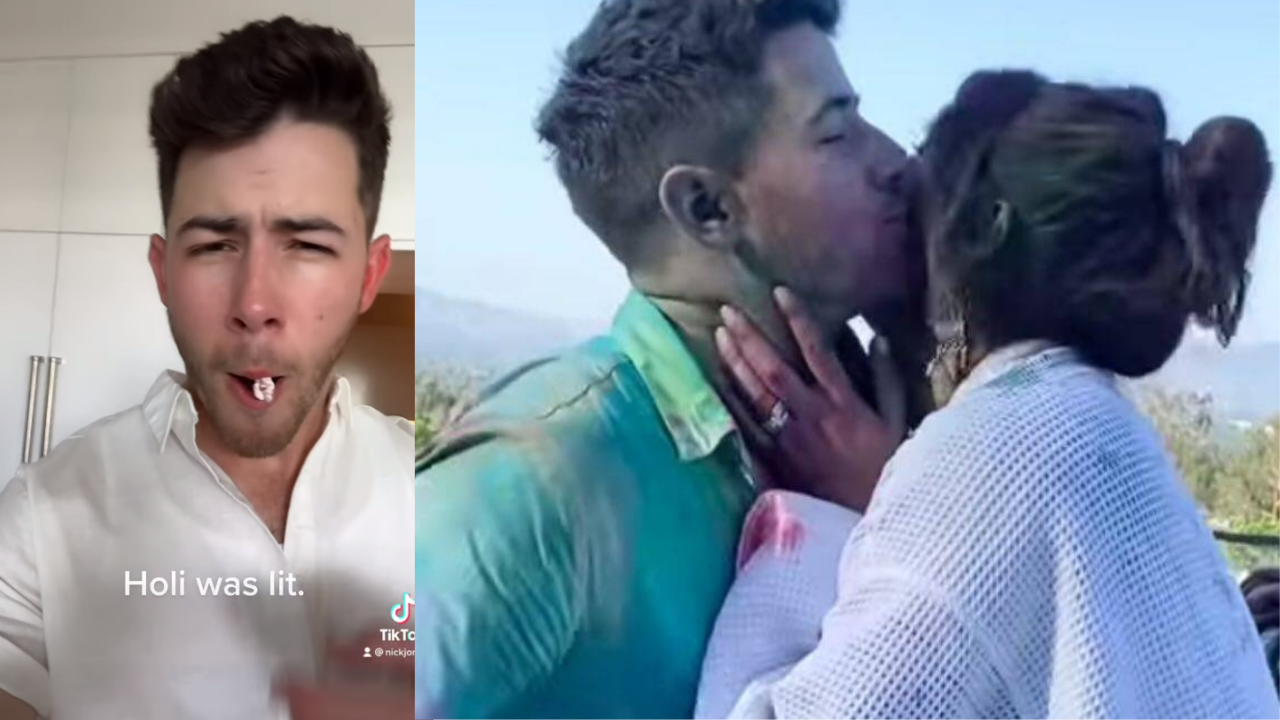 Priyanka Chopra never forgets to celebrate Indian festivals in LA, whether it's diwali or Holi. Our desi girl never disappoints us with fun celebratory pictures and doing so with hubby Nick Jonas, makes it even more special. Both Priyanka and Nick shared a string of photographs from their Holi party, where they were seen having a lot of fun with their friends and pulling pranks on each other, with a cute little pda. Priyanka's early post stated that she was back to LA and the next was the LA'S holi morning with family. 
Priyanka Chopra & Nick Jonas celebrates Holi in LA
The duo can be seen having a blast with water pistols and color balloons in a series of photos provided by the actress. They were seen making some kooky boomerangs and Priyanka teaching some youngsters about the 'Festival of Colors,' where she looked stunning in white Indian ensembles that turned colorful. Nick is entirely drenched in Holi colors and can be seen enjoying meals and laughing with his buddies during his Holi celebration.
 

 

 

View this post on Instagram
 

 

 

View this post on Instagram
Nick Jonas pranks Priyanka Chopra during Holi celebration
So, in the first post we saw the cute romantic, giggling kiss between the couple, but the reality was something else. In the next video Priyanka glimpsed us how Nick called her being all cute for getting a kiss, and while she was completely lost he poured colors on her hair from the back. Seems like Nick too have understood the concept of Holi quite well. While sharing she captioned it as 'To be able to find some joy at a time when the world feels so scary is such a blessing. Happy holi everyone. Thank you to our friends and family for playing holi like desi's do! Feeling blessed
 

 

 

View this post on Instagram