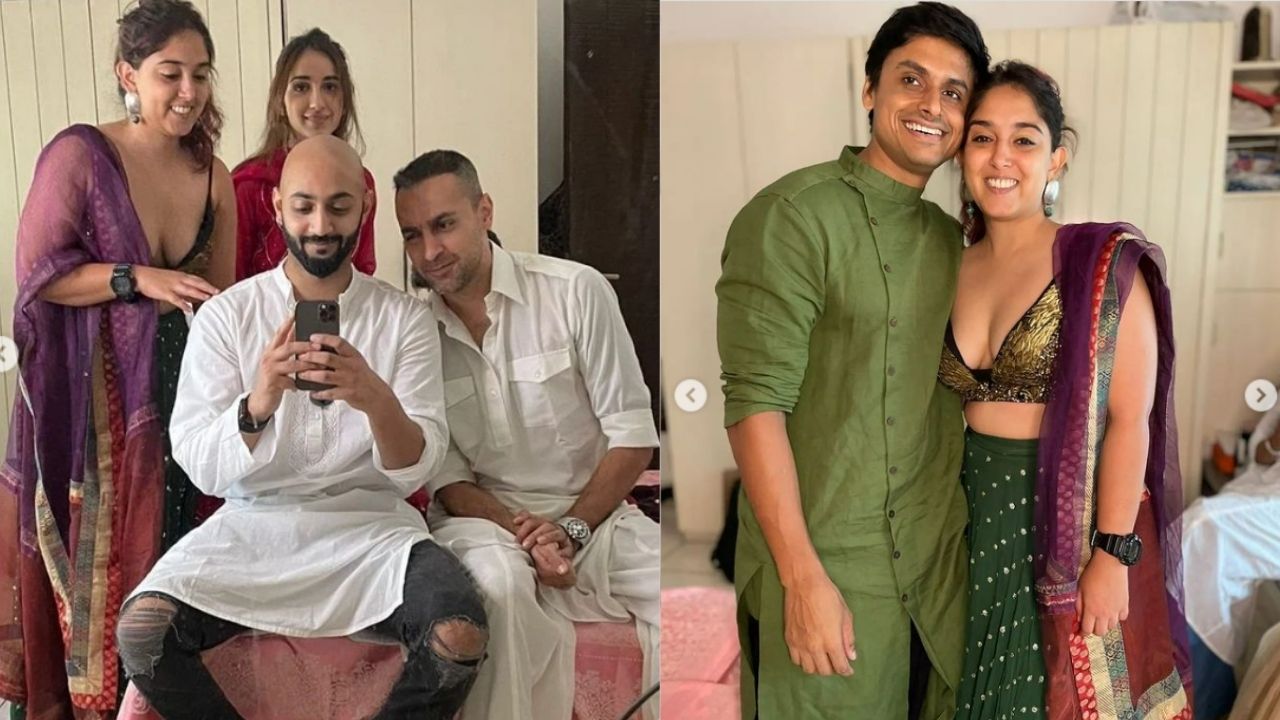 Eid celebratory party in Bollywood is a big affair and several pics from the Eid bash of Arpita Khan and Aamir Khan's house are going viral on social media. But, recently fans got a shock when they spotted long lost Imran Khan in a photograph with his cousin Ira Khan (Aamir Khan's daughter). Let us notify you that Imran hasn't starred in a film in quite some time and also avoids limelight. From quite a few days ardent fans of Jane tu ya jane naa actors were also seen questioning about his update, so it came no less than a shock to witness him suddenly.

Imran Khan attends Ira Khan's Eid party 2022

According to reports, the photo was taken during Aamir Khan's daughter Ira Khan's Eid party in Mumbai on Tuesday. The star kid spent the event with her closest friends and family, which included her older male cousin, Imran Khan. Sharing the pic she wrote "Did you know you're eligible for eidi till you're married?! I thought once you're an adult (18) it's done.
@zaynmarie @sahabime HA HA.You learn something new everyday.
 

 

 

View this post on Instagram

Ira Khan boyfriend

Ira also shared a snapshot from her Eid celebrations, in which she struck poses with her loved ones. &  Nupur Shikher, her rumored boyfriend, Aamir Khan's daughter Ira Khan has been dealing n with depression for quite some time. On Instagram, she posted  a lengthy message and stated that she has begun to experience anxiety attacks a few days back. On the other hand, Aamir Khan's 'laal singh Chaddha' alongside Kareena Kapoor Khan is soon to make it's theatrical appearance.