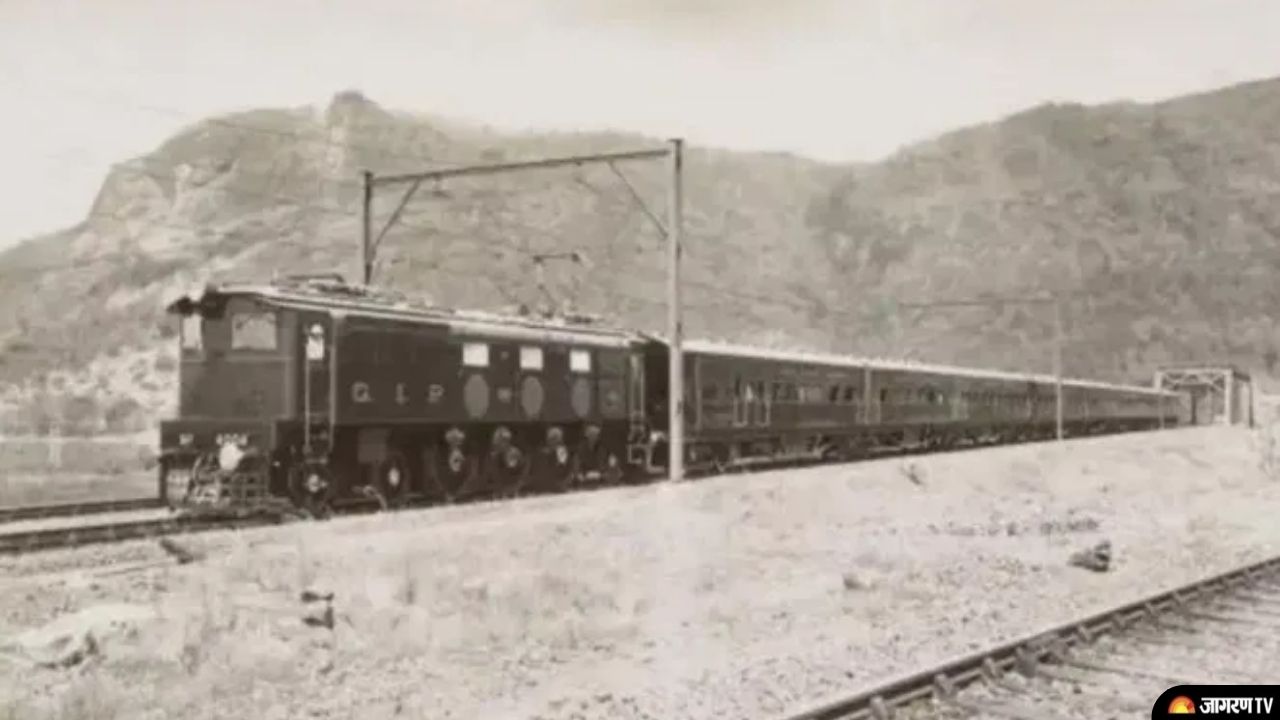 On February 3, 1925, between Bombay Victoria Terminus and Kurla Harbour, India's first electric train was inaugurated. It was powered by 1,500 DC volts. On the docking lane, the first electric train's daily service began. To make this possible, a 129-foot, unit-length massive railway gantry was built. When steep grades in the Western Ghats forced the adoption of electric propulsion, it was later expanded on the Central Railway up to Igatpuri on the Northeast line and Pune on the Southeast line. India had 388 kilometres of DC electrification before it gained its independence. 
Governor Wilson in his speech had said, "Great enterprises often start from small beginnings and although the length of line which is now being inaugurated is only 10 miles, the significance of change from ordinary steam engine to the modern method of electric traction must strike the imagination of the least imaginative amongst us".
He added, "This is the first line of electrified railway in India and as usual Bombay is giving lead to other parts of this country in the matter of communications as it did about a 100 years ago."
Key Features of India's First Electric Train 
The first electric multiple unit, or EMU, train was waved off from platform number two by Sir Leslie Wilson, the then governor of Bombay. It had four cars with cement flooring that was 10 feet wide. He was Jahangir Framji Daruwala, the motorman. 

Power for electrified services was supplied by Tata group of Hydro-Electric Co.

The substations at Dharavi, Kalyan, and Thane received the electricity from the Tata main. At the railway substation, rotary converters with a 2,500 KW output at 1,500V DC voltage were used to convert AC to DC.

Construction of the harbour line was a feat of engineering, particularly the elevated segment at Wadibunder.

At the time, it cost Rs 20 lakh and required 2,788 tonnes of steel. Around Rs 8 crore was spent on the harbour line's construction and electricity in its entirety.

The locomotives for this train were made by Cammell Laird and Uerdingen Waggonfabrik (Wagon Factory).
Interesting Facts Of The First Electric Train In India 
Length over body: 68'0″

Width: 12'0″

Centre of bogies: 48′ 0″

Bogie wheelbase: 10'0″

Gauge: 5'6″

Height from rail to top of roof: 13'6″

Tare of trailer coach: 42 tonnes

Tare of motor coach: 70 tonnes

Couplers: Automatic couplers of MCB type

Brakes: Standard AV brake