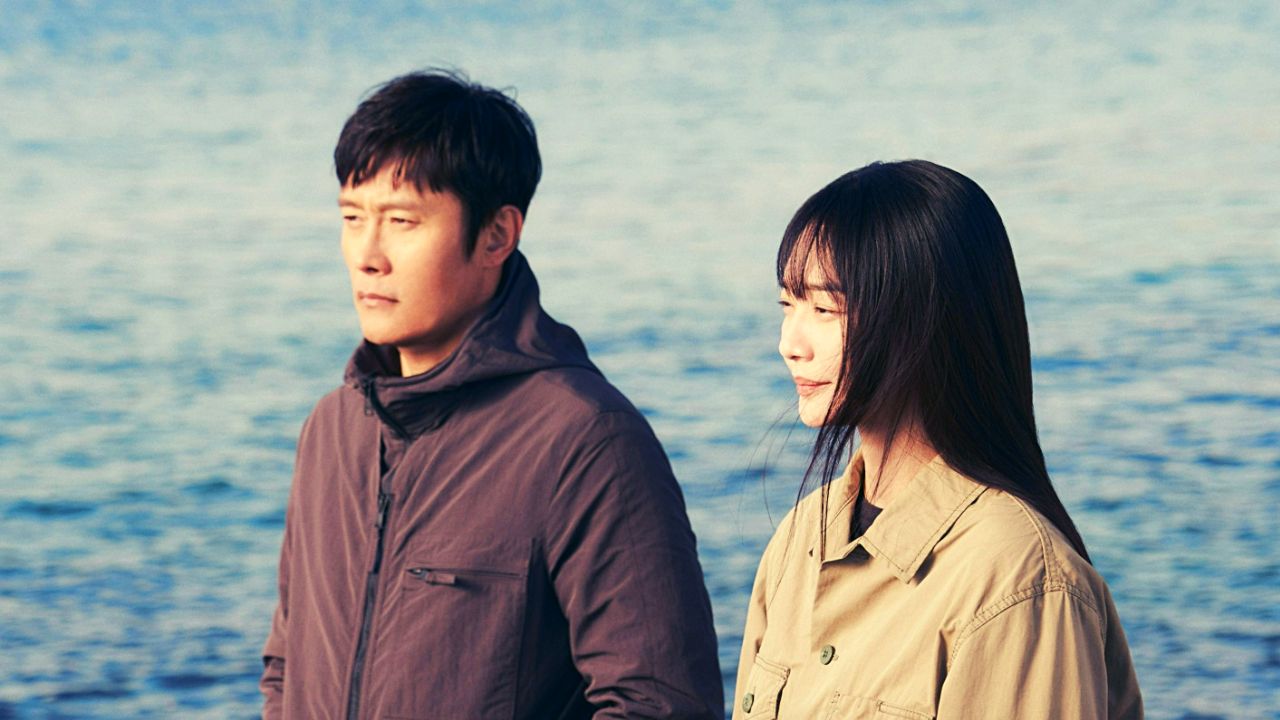 Our Blues episode 9 recap:
Climbing the TRP chart, soaring viewership, unique storyline, feelings and sentiments which connects straight to heart Netflix newly released K-drama 'Our Blues' has everything to make it stand out of the crowd. The K-drama which initially started to make headlines owing to BTS member Jimin's OST with You, has now made it to the heart of viewers through a different set of story revolving around the people of jeju island, what binds them all is the strong connection and past sentiments. Our Blues episode 9 features Dong-Seok & Seon-a (Shin Min A & Lee Byung Hun) complicated story of their past.
Our Blues episode 9 review
Yeong Ju & Hyeon baby gets in Gwon & Ho Sik blessing
The 9th episode of Our Blues started with Bang Hosik getting on his knees as he faces In Gwon who came after meeting his son Hyeon after an emotional meet up, In Gwon also felt sorry for his past behavior and apologized to Ho sik and with this the enmity between the fathers came to an end while Yeong Ju and Hyeon's to be born baby gets the blessing of their grandparents
Dong Seok & Seon A childhood story
The story of Dong Seok and Seon A's youth was the topic of episode 9 of Our Blues. It apparently happened when Seon was 14 years old and Dong Seok was already in love with her, ensuring that she was protected at all costs. When Seon-a slept with one of his friends, who was later beaten by Dong Seok, problems between them erupted. When he confronts the grown-up Seon A about it, she explains that she wanted to be ruined so that her father would focus on her and quit drinking, but she can't sleep with Dong Seok since he wouldn't allow that to happen.
Seon A further explained that she never slept with his friend and that she only called the cops to threaten Dong Seok while he was beating his friend. The two spent the night gazing at the sky before taking a morning walk on the beach. That was the point Dong Seok realised about her son, she wanted to cuss like him and let out the fury she was keeping. Dong-seok questioned Seon-ah about her divorce and why she had run away seven years after he kissed her. After the misunderstanding was addressed, Dong-seok badmouthed Seon-ex-husband. Ah's Seon-ah then fantasized about renovating her old home and raising her child there.
Our Blues ep 9 reaction