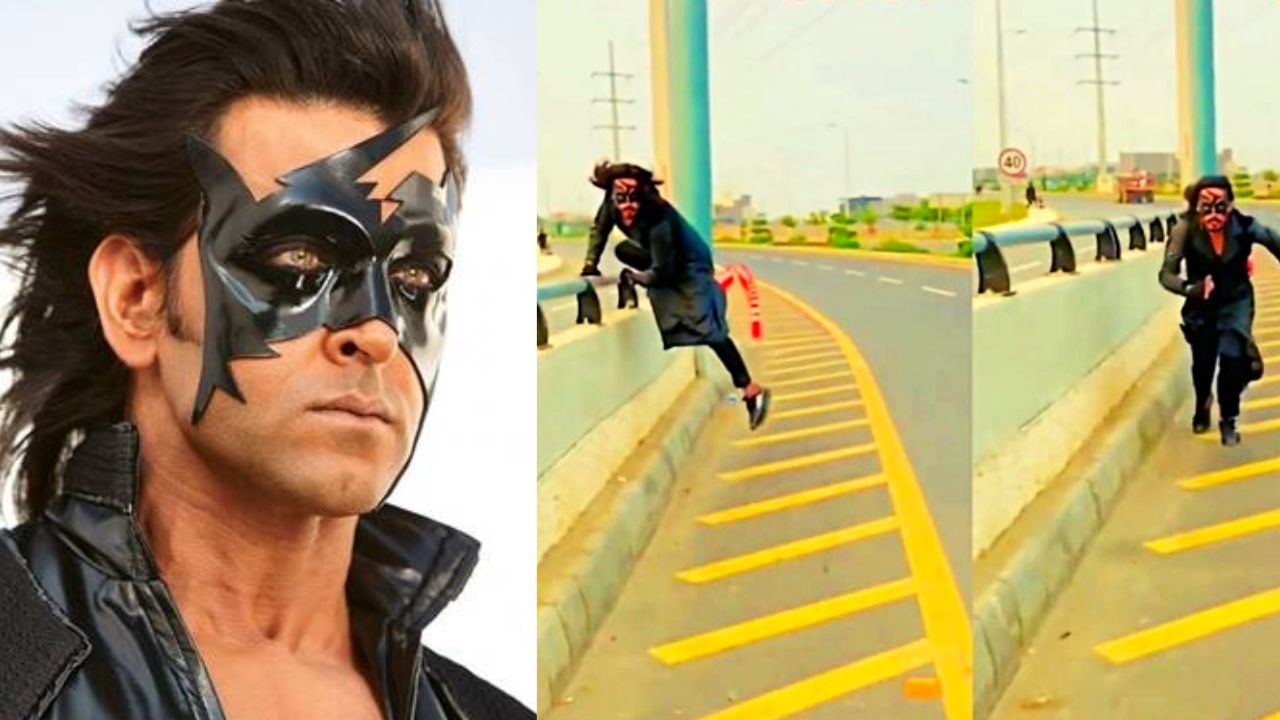 Krrish starring Hrithik Roshan is one of the most popular franchises of Bollywood. Starting from Koi Mil Gaya to Krish 1,2 and 3, Hrithik Roshan recently announced the ongoing preparation for Krrish 4. While we all know how people and especially kids are smitten over their superhero who is no less than a Marvel or DC character for them, it's surprisingly pleasant to see people going to such an extent to show their love for the character and sometimes even try to replicate it in their real lives. 
Pakistani Krrish goes viral
Pakistani Krrish is going viral around the internet these days and if you haven't watched the clip till now, then you should and maybe you have to because that's how you might witness the crazy fan following of Krrish 4. No these are not our words but the online users who are currently going crazy over this Pakistani Krrish who can be seen running and doing stunts on the streets. 
The video has gone viral almost across all the social media platforms and netizens are busy sharing and reposting it while dropping hilarious comments. While there is no doubt that the person trying to replicate Hrithik has an uncanny resemblance to the character while wearing the mask, we cannot get over the tweets and comments of our online users who have left everyone rolling on the floor.
Watch the viral video

As soon as the video started getting viral there were floods of comments surfacing. Well, here are few "yarrrrrrrr HRX ko heart attack ajaeyaga", "Small kids in marriage hall be running like this", "Krrish crying in corner", "Kaha se aate hai yeh log" "krrish lite", "Original fail kr dega", "Aa gaya Hrithik ka competition" etc.