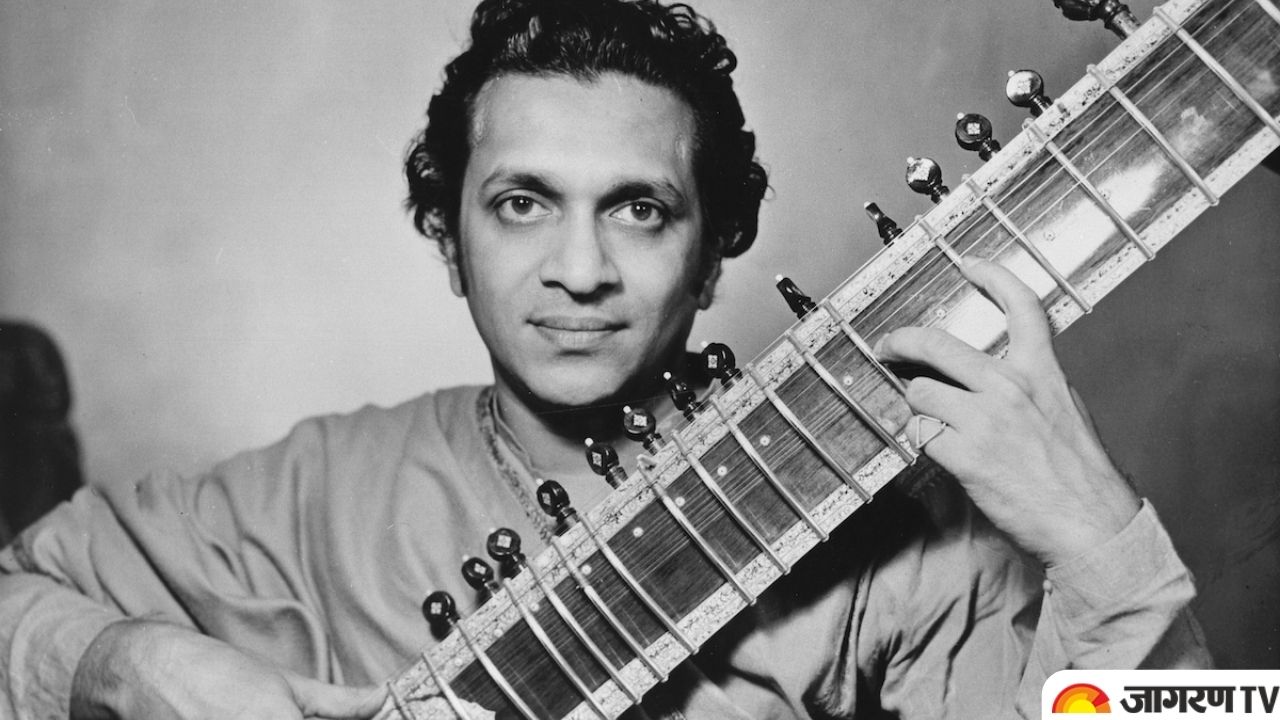 Pandit Ravi Shankar Bith Anniversary: The first grammy award winner, the world-famous, Pandit Ravi Shankar has his102nd birth anniversary on April 7, 2022. He became world fame through his extraordinary skills in Indian classical music. Born on 7 April 1920, Ravi Shankar's birth name was Robindro Shaunkor Chowdhury. He was the youngest of seven brothers in a Bengali Brahmin family. While his tour abroad, he learned about Western classical music and jazz. 
On his birth anniversary let's check out some amazing facts about the Indian music maestro
Unknown and Amazing Facts about Pandit Ravi Shankar
In 1938 Pandit Ravi Shakar had to let go of his Dancing Career to pursue music: In 1935 Uday Shankar convinced the Maharaja of Maihar to allow the lead musician of his court, Allauddin Khan, to become his group's soloist for a tour of Europe. During the tour, Khan trained Ravi Shankar a bit and offered him to become a serious musician under his training but on the condition that Shankar should abandon touring and come to Maihar. 
He started to learn music at a very young age: Ravi Shankar accompanied his brother Uday Shankar with a dance group to Paris By the age of 13 he was a member of the group and toured various countries along with it. Apart from learning to dance and playing Indian classical instruments, Ravi also learned about Western classical music and jazz while he toured aboard.

Allauddin Khan was the mentor and teacher of Ravi Shankar: Baba Allauddin Khan was a known for his anger and fierce nature. Once he even reprimanded Pandit by telling him to wear bangles. Ravi Shankar was extremely offended by this and decided to withdraw himself from Baba Allauddin's mentorship. But somehow Baba Allauddin managed to convince him to stay.
A new raga was created by him after the assassination of Mahatma Gandhi: In 1948, after Mahatma Gandhi's assassination, Shankar was asked to play something mournful on All India Radio. Drawing from the name Gandhi, Shankar took the three Sargam notes that approximate it—"Ga" (third), "Ni" (seventh) and "Dha" (sixth)—and developed a new melodic theme. He called this new raga Mohankauns since it was similar to raga Malkauns. He later used the same raga as a recurring verse in his score for the 1982 film Gandhi.

Musician George Harrison was taught by Ravi Shankar: In the 1960s in America, The Byrds were recording in the same studio as Ravi Shankar and heard his music. They decided to incorporate some of its elements in theirs and introduced the genre to George Harrison of The Beatles. Harrison bought a sitar and used it in The Beatles song "Norwegian Wood (This Bird Has Flown)". This popularized Indian music and started the raga-rock trend. Harrison ultimately met Shankar in London in 1966 and later visited India to study sitar under him. Ravi Shankar's association with George Harrison extended his popularity throughout the world.