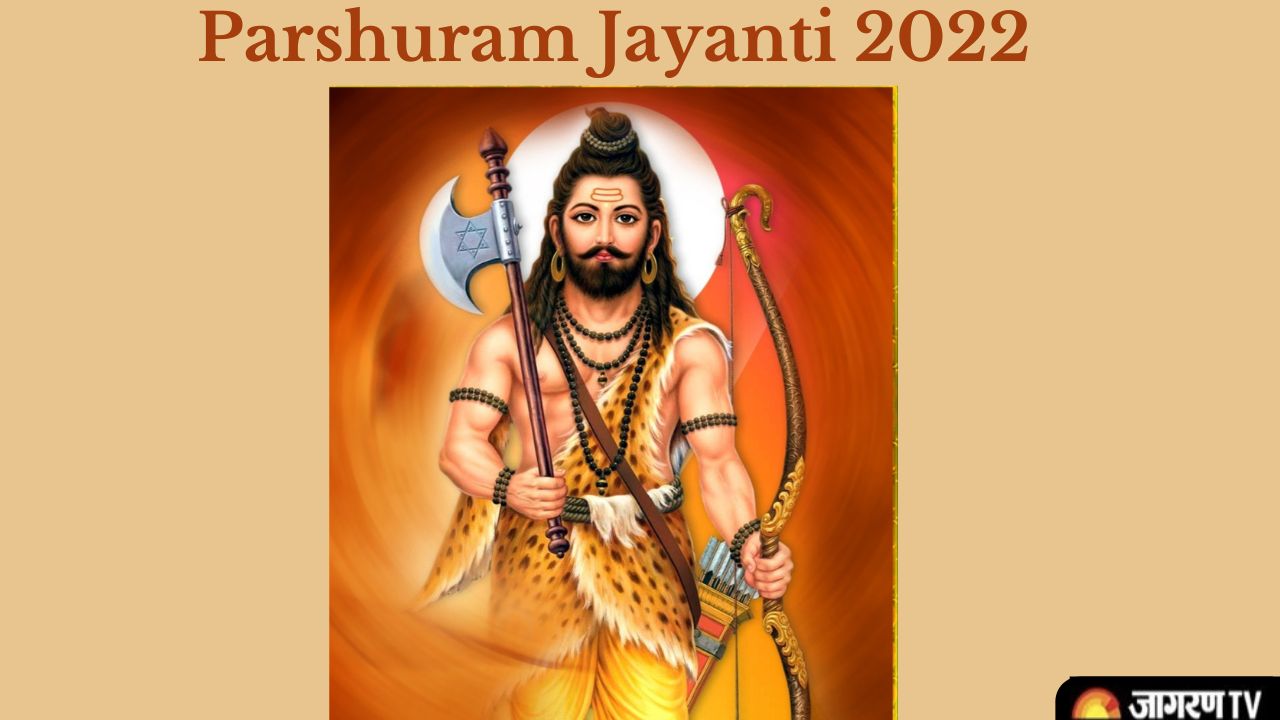 Parshuram Jayanti 2022: According to the Hindu calendar, the Tritiya of Vaishakh Shukla Paksha is celebrated along with Akshaya Tritiya, the birth anniversary of Lord Parshuram. According to the scriptures, Lord Parashuram was born on Tritiya Tithi of Vaishakh month in Pradosh period. Lord Parashurama is considered to be the sixth incarnation of Lord Vishnu. It is believed that Parashurama was born on earth to destroy the sins and iniquities being committed by the kings. Also, people have a strong believe that Lord Parashuram is Chiranjeevi who is still alive today.
Auspicious time for Parshuram Jayanti
Start of Tritiya Tithi -  May 3, Tuesday starting at 5:20 am
Tritiya Tithi ends - 4th May 2022, till 7.30 am on Wednesday morning.
How to worship on Lord Parshuram Jayanti?
On Tritiya Tithi, wake up at Brahma Muhurta and take bath after retiring from all work. After this, after wearing clean clothes, install a picture or an idol of Lord Parashuram by laying a cloth at a clean place in the temple or house. After this, offer water, sandalwood, gulal (red colour powder), flowers etc. After this, also offer Tulsi leaves to the Lord and sweets, fruits etc.as an offering. After worship, people should do an aarti by lighting a ghee lamp and incense sticks. Those who are fasting on this day have to remain without eating any grains for the whole day. 
Significance of Parshuram Jayanti
It is believed that Lord Parashurama was born to eliminate injustice from the earth. Lord Parashurama's father's name was Jamadagni and his mother's name was Renuka. Lord Parashurama is believed to be the only disciple of Lord Shiva. It is believed that Lord Parshuram had done austerity to please Mahadev. It was only after this that he got Parshu (Farsa). Here are some facts about the day:-
Who is Lord Parshuram?
Parshuram is considered one of the greatest devotees of Lord Shiva.

For his pure devotion, he received a Parshu or an axe-like weapon from Lord Shiva.

Parshuram was undefeatable in warfare after he was blessed with Lord Shiva's weapon and warfare taught by Lord Shiva.

There is a mention in the Hindu mythology that Parshuram was the one who taught the skills of using weapons to famous characters of the Mahabharata epic like Bhishma, Dronacharya, Karana and more

He was born to Rishi Jamadgani and Renuka.

It is believed that Lord Parshuram was born in the Janapav hills in Indore. 

A Shiva temple is set up on the hilltop, where Parshuram is believed to have meditated and worshipped.

It is believed that Parshuram still lives on the earth.

Lord Parshuram is not worshipped as it is believed he is immortal.

Legends about him often talk about the ill effects of anger, and violence of human emotions.