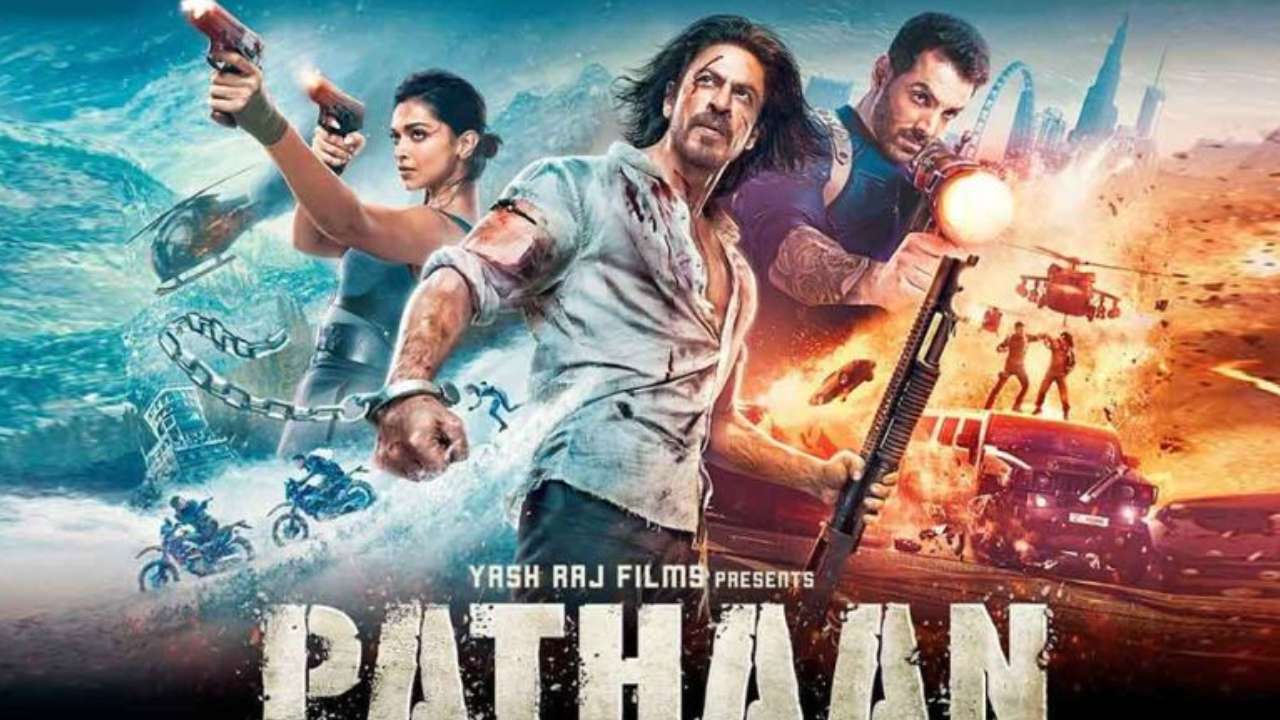 Pathaan movie review:
Shahrukh Khan and Deepika Padukone's starrer Pathaan just made it's cut to theaters and the internet is ablaze with reviews and reaction. Shahrukh and Sidharth Anand's collaboration is currently roaring across India and on the global front with record-breaking advance booking and capturing the early morning screenings on high fan demand. Pathan which marks Shahrukh's comeback on big screen after 4 long years has a lot of elements to lure its fans to the cinemas. From being a mass entertainer to offering a visual treat and sizzling romance, Pathaan also inaugurated the arrival of Salman Khan's 'Kisi ka Bhai kisi ki jaan'.
Pathaan movie first review
Pathaan starring Shahrukh Khan, Deepika Padukone and John Abraham in the titular role is touted to be spy-thriller and also is the latest addition to Yash raj Film's spy universe, as per the first review of Pathaan,From fan service to visual delight, mass entertainer, and sizzling romance the film has everything Bollywood was craving for. 


As the controversies around the film have started to fade, audience anticipation for it has multiplied threefold. A soldier who sacrifices his life for his nation is the perfect patriotic movie one needed ahead of Republic day. Salman's entrance, which is both dramatic and perfectly timed, undoubtedly transforms takes over the theatres with hootings and clappings. Another excellent quality of the film is its pace, which never slows down and maintains its intensity so that viewers never get bored. 


Experience the thrilling action sequences, a brand-new spy narrative, a razor-sharp raunchy script, breathtaking backdrops, celebrity cameos, record breaking songs and the top notch acting of the antagonist characters. Pathaan definitely gave a good start to Bollywood films in 2023.

Pathaan movie reaction