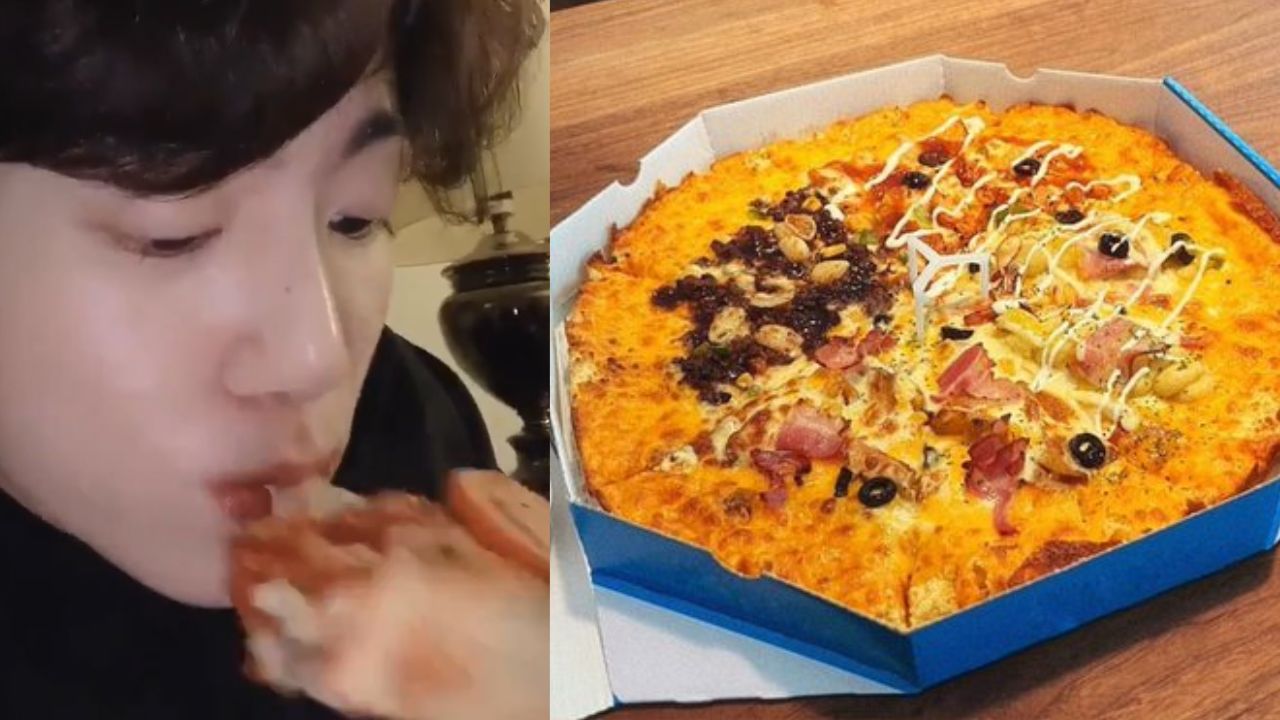 The recent incident which took place with BTS youngest member Jeon Jungkook, makes us remember the incident which happened a few years ago when Jungkook accidentally mentioned his favorite Lemon Kambucha drink on V live and within the next week it went out of stock from the market, even Jungkook himself wasn't able to find one for him, after that he is always very careful before mentioning any brand name on his social media or live. But recently he posted a picture of him eating pizza with coca cola and didn't forget to blur the Pizza brand but ARMY outsmarted him by recognizing the brand.
ARMY spots Jungkook eating Banolim Pizza 
Fans once again outplayed him, despite his best efforts to keep the shop's name hidden. The no. of ARMY around the globe is humongous. You cannot simply think that at least one of them would not know the brand's name and the pizza was quickly identified as being from Banolim Pizza Shop by fans. Later the pizza also started trending in top 10 most popular items nationwide and within a few minutes Pizza became the most popular food on Korean food delivery services making the company go out of stock. 
K-pop star IU is the brand face of  Banolim Pizza
While few fans were busy investigating more about the flavors and toppings of the Pizza, some eagle eyed ARMY found out that IU the K-pop star and solo artist is the brand face of  Banolim Pizza. Every K-pop and BTS fan knows that Jungkook has a big crush on IU and never forgets to praise her whenever her name comes up so together it made up a great story once again on how Jungkook has to do a little more hard work to outsmart ARMY.
Jungkook & Banolim Pizza trends on twitter