Viral Video: "Wo Chai wale the mai pani puri wala Hu" watch Narendra Modi look alike making Chaat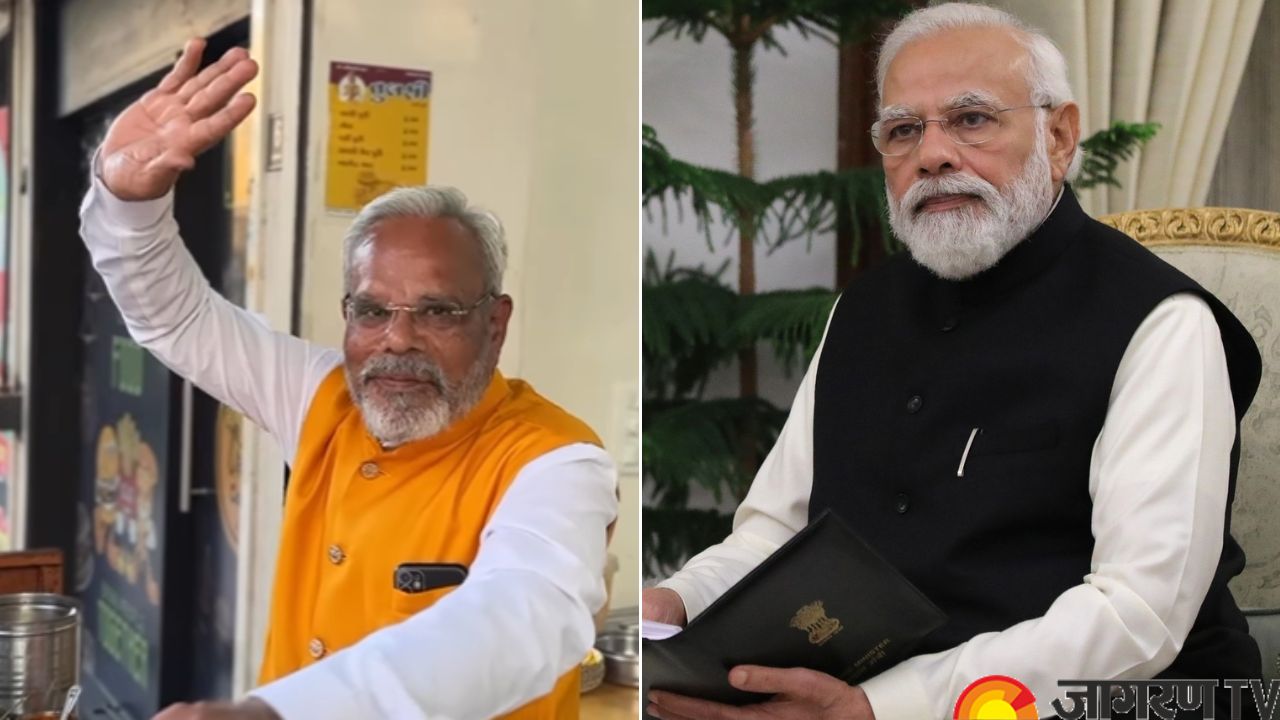 A Vadodara-based food blogger published a video that has now gone viral online due to its uncanny resemblance to PM. He resembled our Narendra Modi in terms of tone, appearance, and face cut. The chaat seller was seen as saying, "Woh chai wale thhe, mein paani puri wala hoon," as well.
In a surprising turn of events, a Narendra Modi doppelganger has become very popular in India. By selling chaat, a common Indian street snack, this man has become a well-liked attraction in his own right. He sports the same attire as the Prime Minister, including a kurta, a white beard, and even a matching hairstyle. 
Narendra Modi Doppleganger selling Chaat
The man acknowledged that he is known as Modi because of the way the PM is reflected in his side face and personality. The doppelganger of Narendra Modi claimed to have been selling chat services since he was 15 years old. He offers basket chat, dahi puri, sev puri, paani puri, and bhel for sale.
Narendra Modi Lookalike Selling Street Food Video
The video quickly became popular online and perplexed internet users. Three million people have watched the video, it has over 170K likes and 884 comments. The street vendor's startling similarity to Prime Minister Narendra Modi prompted a flood of humorous comments. 
One of the users commented, "Promotion: chai se chat pe aa gya". Another comment read, "Modi ji Eid pr golgappe bechte hue". Another user wrote, "Bas iske sath chai mil jaati." "yr Modi Ji Chaat Bna Rhe Hain To Desh kon Sambhal Rha Hai" said another user. Check out the post.