Pokemon Concierge Netflix trailer out, partners up for a stop motion Animated series; Deets inside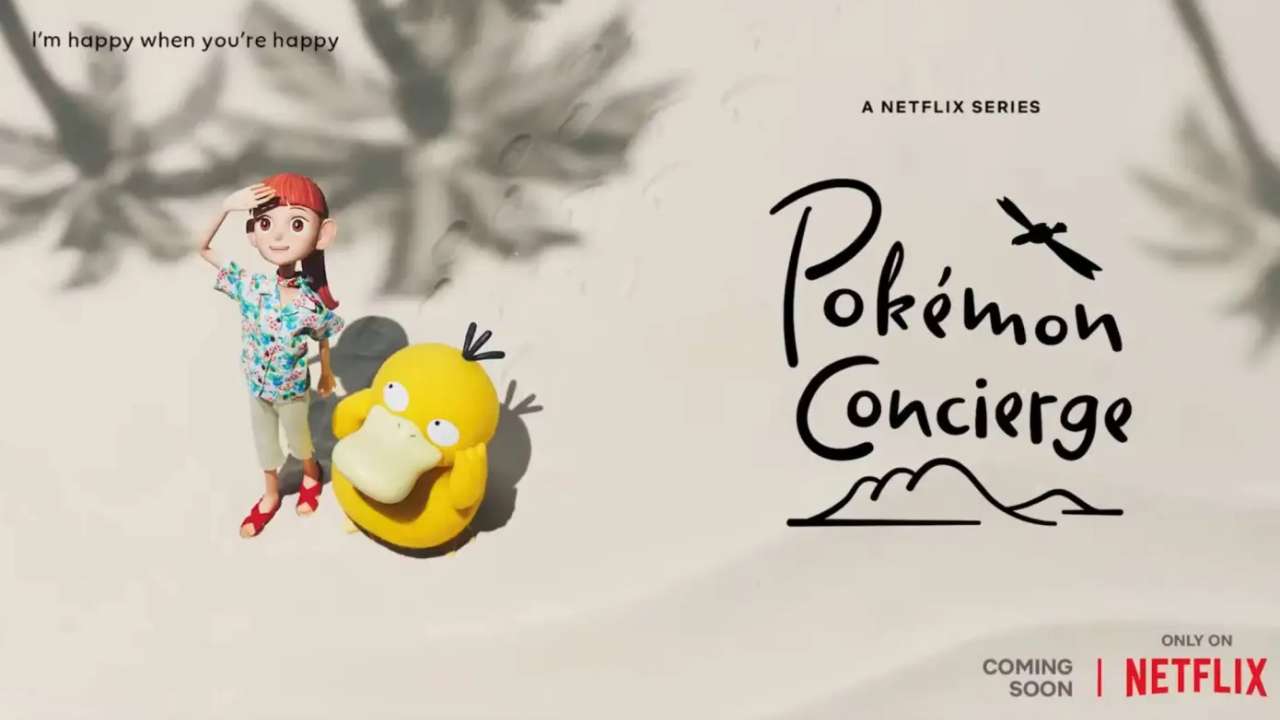 Pokemon Concierge trailer: Netflix just now dropped its brand new trailer of Pokemon Concierge touted to be a new stop motion series set in an iconic resort. The revelation came on the occasion of Pokemon day. The stop-motion animation show will be set in a resort where Pokémon trainers can loosen up, unwind, and relax while their Poké Balls are left empty so that their creatures can enjoy a tropical beach paradise. Titled as Pokemon Concierge, the stop motion show is produced by Dwarf Studios.
Pokemon Concierge trailer 
Pokemon Concierge Trailer opens up with introducing a resort which welcomes Pokemons as the guest. The first glimpse introduces the Psyduck who walks along Haru, the resort concierge. The short trailer starts with Psyduck in his all time favorite mood walking and leaving footprints in the sand. While the caption reads that is the resort for the Pokemons. The subdued narration and title card suggest that Pokémon Concierge will adhere to some of the franchise's most signature features 
Release date of Pokemon Concierge
As of yet the release date of Pokemon Concierge has not been revealed by the streaming platform. In the Pokémon video games and anime series, this resort-like concept has already been used. So, for Pokemon lovers this Animated series won't be a new surprise however the new take and watching Pokemons relax and enjoy might intrigue you. 
About Pokemon Concierge 
Minyoung Kim, the Vice President of Netflix Content in Asia, in a press release stated "Netflix is looking forward to delighting fans in Japan and around the world with 'Pokémon Concierge,'an entirely new visual and storytelling experience featuring ground-breaking stop-motion animation set in the Pokémon world in close collaboration with The Pokemon Company,"
Pokemon on Netflix
Going by the reports, it was found that this is not the only Pokemon series Netflix has placed its bet on, as per variety, the streamer has already signed multiple Pokemon projects which are in the works including the Pokemon live action series. A recent addition to the Netflix added on Friday was 'Pokémon Ultimate Journey: The Series'.
Pokemon Concierge Teaser