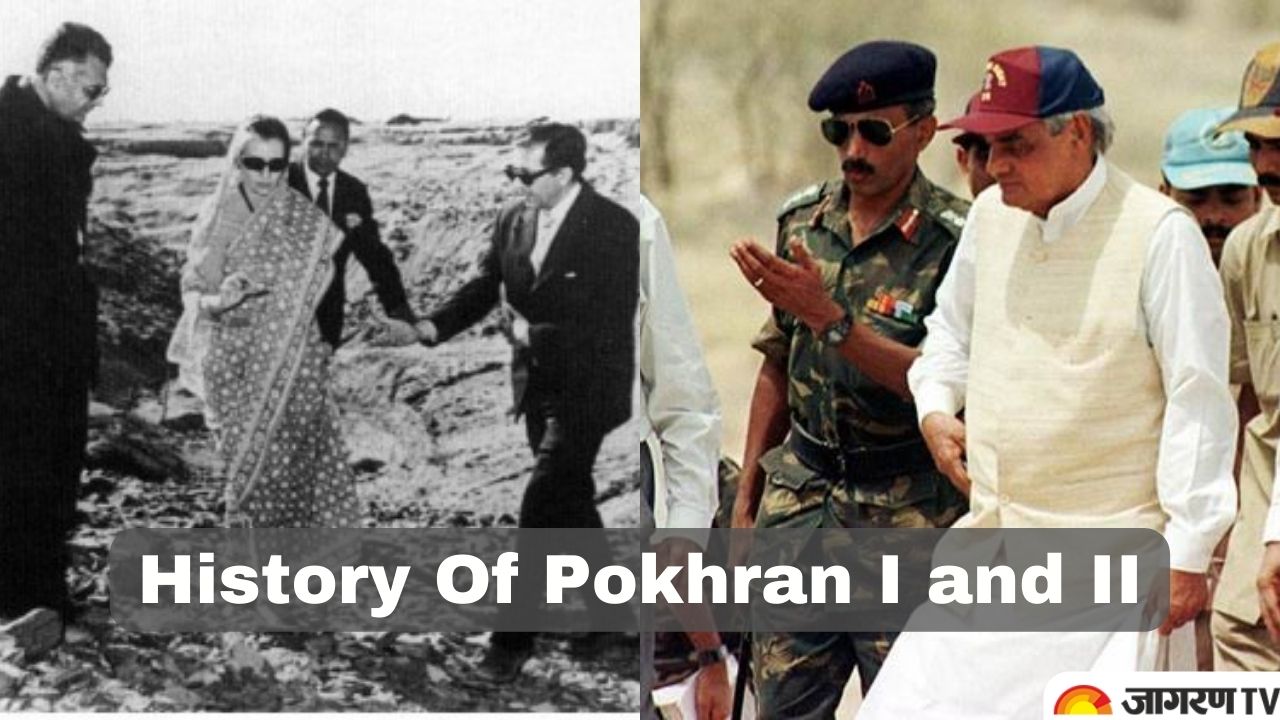 On 16 October 1964, the People Republic of China became the fifth country to enter the nuclear-armed State club after detonating 16-kiloton bomb. Then Rajya Sabha MP and Bharatiya Jana Sangh (later Bharatiya Janata Party) leader, Atal Bihari Vajpayee said, "The answer to an atom bomb is an atom bomb, nothing else."
There were speculations that India was under nuclear threat from countries like China. 
"We may be faced with a nuclear threat from China and be without help because a direct confrontation among the superpowers which have nuclear capability is impossible and has been made remote by mutual agreements among them. Also, it is in the superpowers' interest to keep other countries like India from acquiring nuclear defence capability as it would reduce their own manoeuvrability and power," economist and party member Subramanian Swamy had written in 'Systems Analysis of Strategic Defence Needs'.
Read more: National Technology Day 2022- History, Theme, Significance and more

What is Pokhran 1- Why it failed?
In 1974, when Indira Gandhi was the Prime Minister, India entered the arena of nuclear testing for the first time. Gandhi conducted the Pokhran-I test on Buddha Purnima. The test was called a "peaceful nuclear explosion" to pacify the western powers and avoid the threat of sanctions from them. But this operation was not successful. 
The Federation of American Scientists (FAS) on its website claimed that the nuclear tests conducted by India on May 18, 1974, may have only been partially successful.

"The device was placed in a vertical shaft and detonated at a depth of 107 meters. It is reported that the American intelligence community estimated that the actual yield was in the range of 4 to 6 kilotons. The test produced a crater with a radius variously reported at between 47 and 75 meters, and a depth of about 10 meters," FAS says.

"High-resolution commercial satellite imagery discloses that the subsidence area proper has a radius of about 60 meters, and is surrounded by a distinctive heart-shaped perimeter with a radius of roughly 80 meters," it said.
For the next two decades, many prime ministers tried to revive nuclear research – most notably PV Narasimha Rao – only to surrender to American surveillance satellites and the threat of sanctions.
Later in 1995, Rao approved a nuclear test but it was aborted after the CIA detected suspicious movement at Pokhran. 
Atal Bihari's Involvement in Nuclear Tests
In 1996, Atal Bihari Vajpayee came to power and started to put effort into the first nuclear test in India. Vajpayee asked his private secretary Shakti Sinha to locate chief scientific adviser Dr APJ Abdul Kalam, who was also the secretary of the Defence Research Development Organisation (DRDO). But to his dismay, his government fell with 13 days of formation and his dream to launch a nuclear test in India was also put on hold. 
Pokhran 2- India's First Successful Nuclear Test
In March 1998, the Bharatiya Janata Party came back to power and Atal Bihari Vajpayee once again became the Prime Minister of India. On April 8, Department of Atomic Energy (DAE) chief R Chidambaram and DRDO chief APJ Abdul Kalam were called and given thumbs up for the tests.
Vajpayee and his principal secretary Brajesh Mishra controlled the entire operation from the Prime Minister's Office. The operation was conducted in a confidential manner that nobody except the then Home Minister LK Advani had any idea about it.
Even Defence Minister George Fernandes was told about the tests on May 9 and the three service chiefs and foreign secretary were informed over the next three days. The information was shared by the Cabinet Committee on Security on May 11.
Pokhran Success Story
The team which included the director of test site preparation Dr K Santhanam, some nuclear scientists and engineers started arriving in Pokhran in May 1998 along with Kalam and Chidambaram. The team secretly worked at night to avoid the US spy satellites and drilled a tunnel only when these satellites turned the other way. They wore army uniforms to disguise themselves and bomb shafts were dug under camouflage. The nuclear devices were also flown from different parts of the country to avoid suspicion.
On May 11, 1998, at around 3:45 PM, three devices – a thermonuclear device - Shakti I, a fission device- Shakti II, and a sub-kiloton device Shakti III was tested by India.
Every year on May 11, India celebrates National Technology Day to commemorate the Pokhran-II Nuclear Test
International Outrage Against Indian Nuclear Tests
The tests were conducted so brilliantly that US deputy secretary of state, Strobe Talbott found out about them only from CNN. The Clinton Administration was left furious. They condemned the tests and said it was "deeply disappointed" and subsequently slapped sanctions against India. Britain conveyed its "dismay" and Germany called it "a slap in the face" for the countries that ratified CTBT and the then-UN secretary-general Kofi Annan issued a statement expressing his "deep regret".
Vajpayee wrote a letter to Clinton and without mentioning China said, "We have an overt nuclear-weapon state on our borders, a state which committed armed aggression against India in 1962. Although our relations with that country have improved in the last decade or so, an atmosphere of distrust persists mainly due to the unresolved border problem."