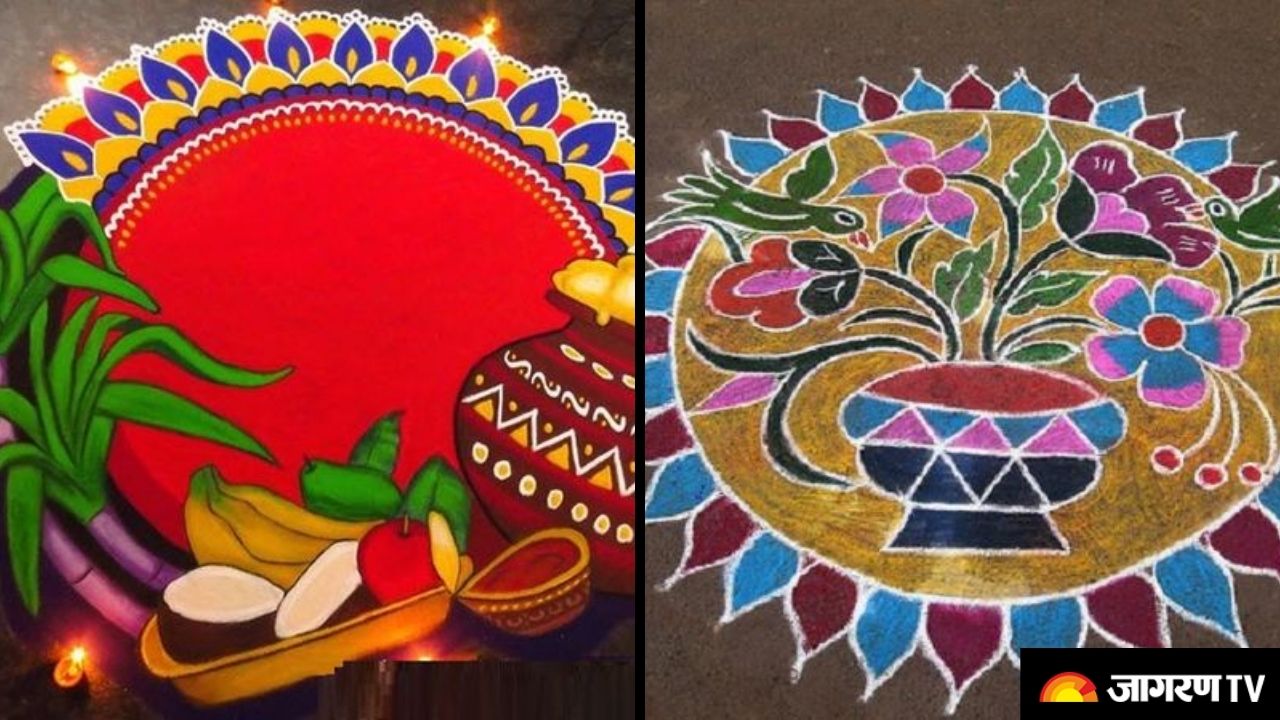 Pongal 2022:The Thai Pongal is one of the Hindu Harvest festivals celebrated majorly in South India and Tamil Community. The festival comes during the winter season in the month of 'Tai' according to the Tamil Solar Calendar. Pobgal is among the other festivals like Uttrayan, Lohri and Makar Sankranti which welcomes the next season and pay gratitude to the harvest. It's kind of a Thanksgiving festival for the Harvest. 
Pongal- A Four Day Festival 
Pongal is celebrated for four days in Indian state Tamil Nadu, and other countries including Sri Lanka, Mauritius, South Africa, Singapore and Malaysia. While the festival has its essence in food, fun, prayers and togetherness, decorating the homes to amp up the celebration is also important. 
The first day of Pongal is dedicated to God of Rain, Lord Indra, The second day of Pongal is known as 'Thai Pongal', The third day of Pongal cows are worshiped and is called as 'Mattu Pongal' and fourth Day is Kaanum (or Kanu) Pongal. 
Pongal Kolam and Rangoli 
Just like other festivals, Pongal is also not complete without decorations. People use sugar canes, vandan malas and other decorative things to make their home look beautiful and dip it in the feel of festivity. And most important is the Rangoli or Kolem. These can be made of  flowers, leaves, colors and rice flour.
So here are some beautiful Rangoli and Kolam designs to use this festive season and bring more colors and positivity at home. 
here are some more-