ponniyinselvan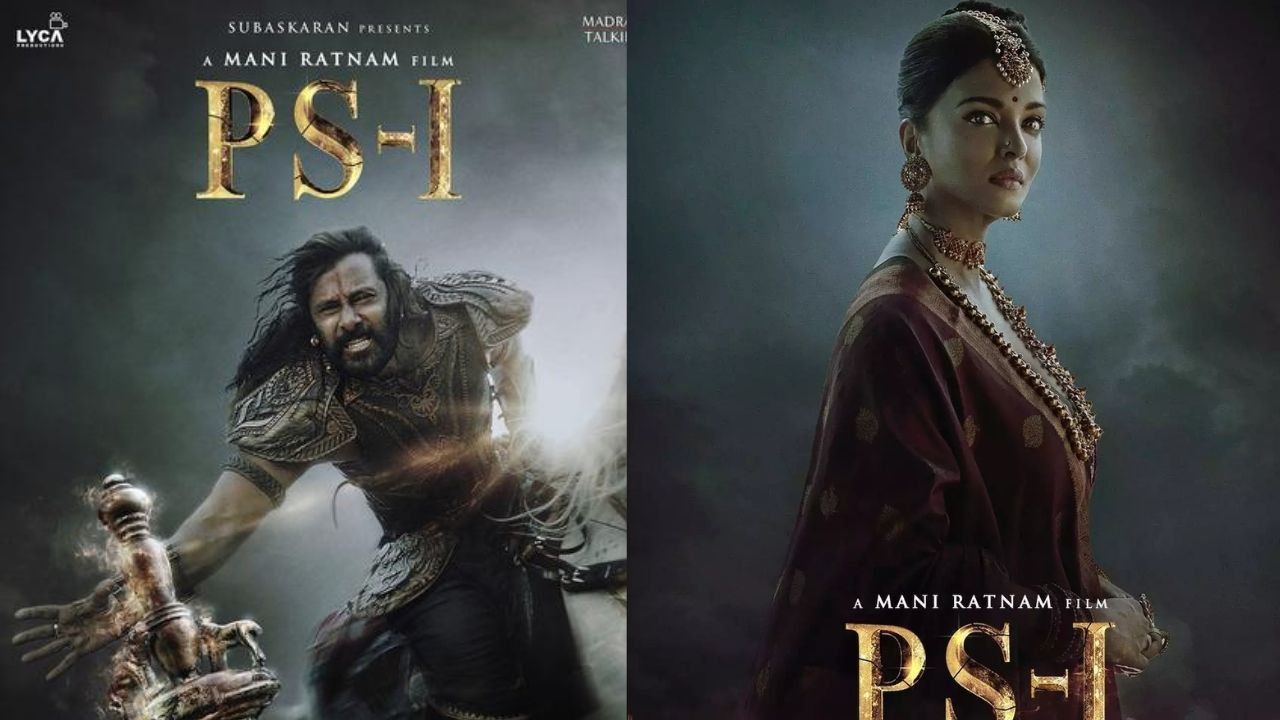 The day has come when after several years of production and perfection Mani ratnam's dream project Ponniyin Selvan has finally glimpsed it's arrival on the big screen. The historical drama has finished filming, and the first installment of the movie "PS 1" will be released on September 30. But before you watch the movie starring Jayam Ravi, Chiyaan Vikram, Aishwarya Rai Bachchan, Trisha, and Karthi in main roles, let us tell you some interesting and unknown facts about the Chola dynasty and the King RajRaja cholan.
7 interesting facts to know about Ponniyin Selvan
Mani Ratnam's dream project
Since 1994 Mani Ratnam has been dreaming to take out the characters of our history on a big screen but back then making a film on such a high budget of 100 crore was a big deal. He again faced roadblock in the year 2010 because of the lack of perfect location but was determined enough to make it and thereby in 2019 finally the production of the film started. And now the film is being made on a whopping Rs. 500 crore budget.
Ponniyin Selvan adaptation
Ponniyin Selvan is a literary work that draws from genuine historical events and characters of the Chola dynasty, It was published between 1950 and 1954 in the Tamil weekly magazine Kalki and released in book form in 1955.
Story of Ponniyin Selvan
The story takes place in the tenth century, under Chola rule. It revolves around the legendary king RajRaja Cholan and The commander of the Chola Army  Vallavaraiyan Vandiyadevan. He was the head of the Samanthas of North Arcot, and a well-known chieftain of Rajaraja I.The story is set in parts of Sri Lanka, where Ponniyin Selvan Raja Raja Cholan ruled.
Kalki Ponniyin Selvan
The book was completed by Kalki after spending three and a half years working on it and three trips to Sri Lanka for research. For added intrigue, Kalki gave the plot a few made-up characters. Additionally, he gave existing characters some novel traits to create a fascinating plot.
The mystery of Chola Dynasty
The biggest mystery in the actual Chola Dynasty empire was the mysterious death of King Rajraja Cholan's big brother Aditya Karikalan. Following which Rajraja became liable of taking the responsibility however he chose to give it to his uncle Uttama and later after his death chose to rule the chola dynasty. 
Rajraja Cholan empire
He won the provinces of Venadu, Kollam, etc. after claiming victory in Kandalur Salai. RajRaja conquered the eastern and western Chalukyas and took control of a portion of what is now Karnataka and Andhra Pradesh. He changed the name of the Pandya raj to rajraja mandalam and later conquered portions of Sri Lanka and the Maldives as well.
The making of Ponniyin Selvan PS-1
This historical drama was originally going to be adapted by MG Ramachandran, who had paid Rs. 10,000 for the rights to make a movie in 1958, before Mani Ratnam made the decision to do so unfortunately he met with an accident and things didn't go as planned. In 2017, there was rumours of an animated production, but a comic book was produced instead. Regarding a cinematic adaptation they said there was a "curse on the book"
Who is playing what in Ponniyin Selvan PS-1
Karti portrays Vandiyathevan, whereas Vikram plays Aditya Karikalan and Jayam Ravi plays Arulmozhi. Nandhini is portrayed by Aishwarya Rai.