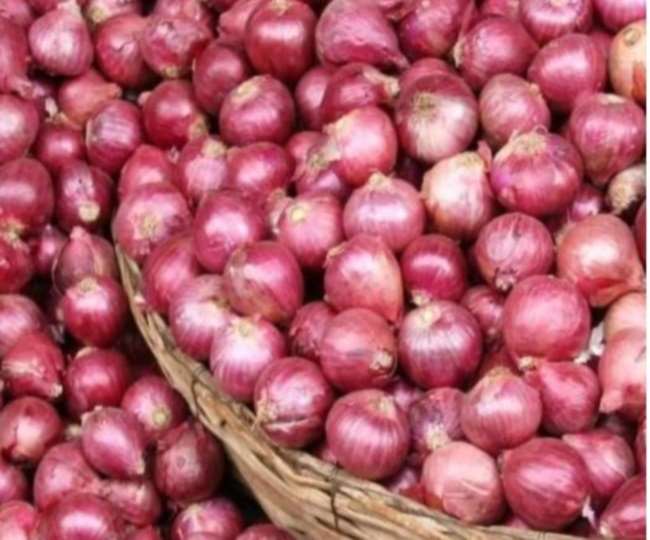 Onion Prices increased
Onion Prices in Madhya Pradesh are at apex and have increased by rs 1,000 per quintal in just one day. The Ahilyabai Holkar Wholesale market of Madhya Pradesh experienced immense rise in prices of Onions on Monday. The onions were sold at around Rs 3700- 3800 per quintal. The increase in price is the result of the destruction of Onion Crop in Madhya Pradesh and rest of South India due to heavy rainfall recently.
40% of Onion Crop destroyed
The heavy rainfall experienced by Madhya Pradesh and south India recently has destroyed around 40% of the Onion Crop, due to which Price hike is being faced. The new crop has excess moisture, which is beyond permissible amount. The new crop was to be transported from Madhya Pradesh and South India, but due to failure of crop, the stock is less whereas the demand is more. Due to the high demand and low availability, the customers are ready to buy Onions at whatever price is asked. On Monday, only 40 sacks of Onions came in the market. The prices can also reach 4000 per quintal very soon.
Most of the farmers have sold their crop. The prices to be received by farmers depends on the quantity of dry onions they have. The one who is having more number of dry onions will receive more money. There is no hope of decrease in prices very soon. Keeping in mind the approaching Navratri festival, the prices of Potatoes can also face hike.