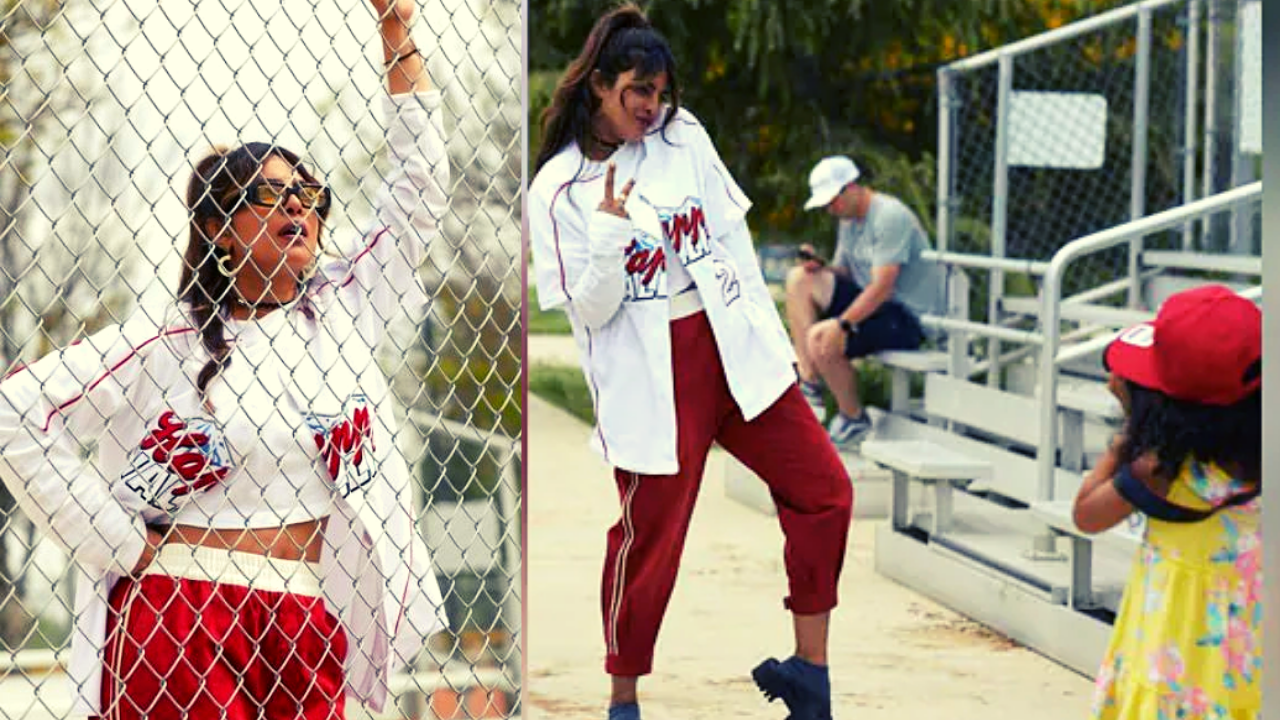 Priyanka Chopra and Nick Jonas without a second thought have already claimed themselves as the most adorable couple in recent times. Anything and everything the couple does instantly grabs attention. Recently Priyanka and Nick also welcomed their first child together. While the duo have still kept their baby child far away from the limelight, their lazy Instagram posting schedules are self justifying where they are the busy spending time at. Well, but here we got some fun clicks from Priyanka's Insta handle as she shared a string of photographs from a baseball match day.
Priyanka Chopra turns cheerleader for Nick Jonas
Priyanka and Nick are each other's biggest supporters of all the time. Not that they have just mentioned it from time to time but even proved slamming all the stereotypes revolving against them. Recently Pecee glimpsed us a sight from the baseball match in which she could be seen cheerleading her hubby's squad. She was dressed in scarlet ankle-length slacks and a large over-sized white jersey with her name inscribed on it. She also posted a photo of Nick Jonas posing with his squad in the match outfit. Captioning the post  as ""Game Day. #perfectsunday #happyVallis".
Priyanka Chopra's upcoming project
The actress is quite busy with her lined up projects in 2022 and 2023 which includes Hollywood as well as Bollywood movies. Priyanka being all pepped up for Citadel also has Ending things, text for you and Farhaan Akhtar's 'Jee le zara' in her bag.
Priyanka-Nick shares lunchtime kiss
A few days ago Nickyanka created a buzz on the internet when the couple stepped out on the streets of Los Angeles after a long time and caught paparazzis attention. It was the first time the couple was seen together since their first child was born via surrogacy. The duo were seen kissing each other while stepping out from the car.