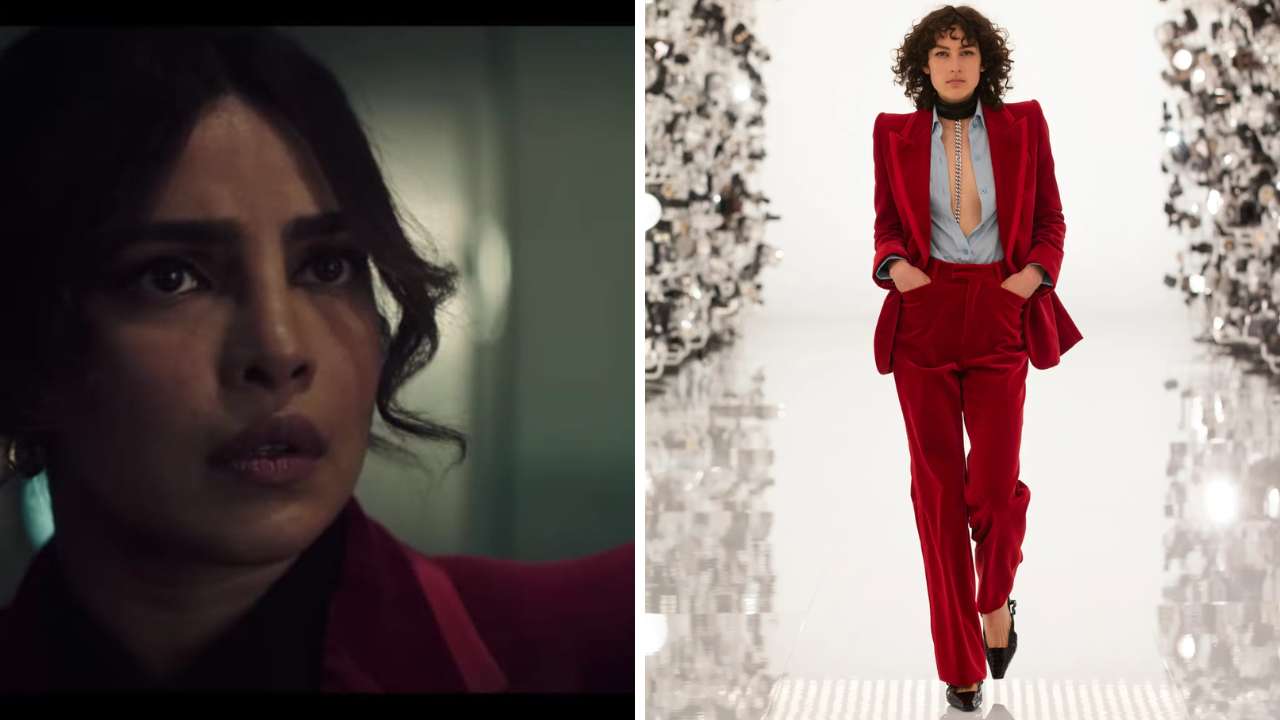 Citadel Trailer
: After teasing the audience with a high octane teaser, the one of its kind on OTT platforms Citadel just dropped its trailer video and the internet can't keep calm. Priyanka Chopra and Richard Madden upcoming spy thriller, we are here to witness the Russo Brothers new age espionage with a hefty sum on stake. The six-episode series' trailer, which debuted on Wednesday, piqued fans' interest in what might come next. 
Priyanka Chopra in her never seen avatar before channeled a sexy agent who is bold, fearless and if we have to summarize her whole persona in just a sentence then what we can see from here Priyanka ate it and left no crumbs. Her styling definitely piqued our interest especially the iconic Red Velvet Gucci suit which costs over 10 Lakh Rupees.
Priyanka Chopra wore Iconic Tom Ford Suit in Citadel
In one of the action packed scenes from the trailer Priyanka Chopra is seen wearing the Alessandro Michele version of Tom Ford Red velvet suit which was first worn by Gwyneth Paltrow in the year 1996. Time to time Gucci has taken an initiative to revamp its Iconqiue piece.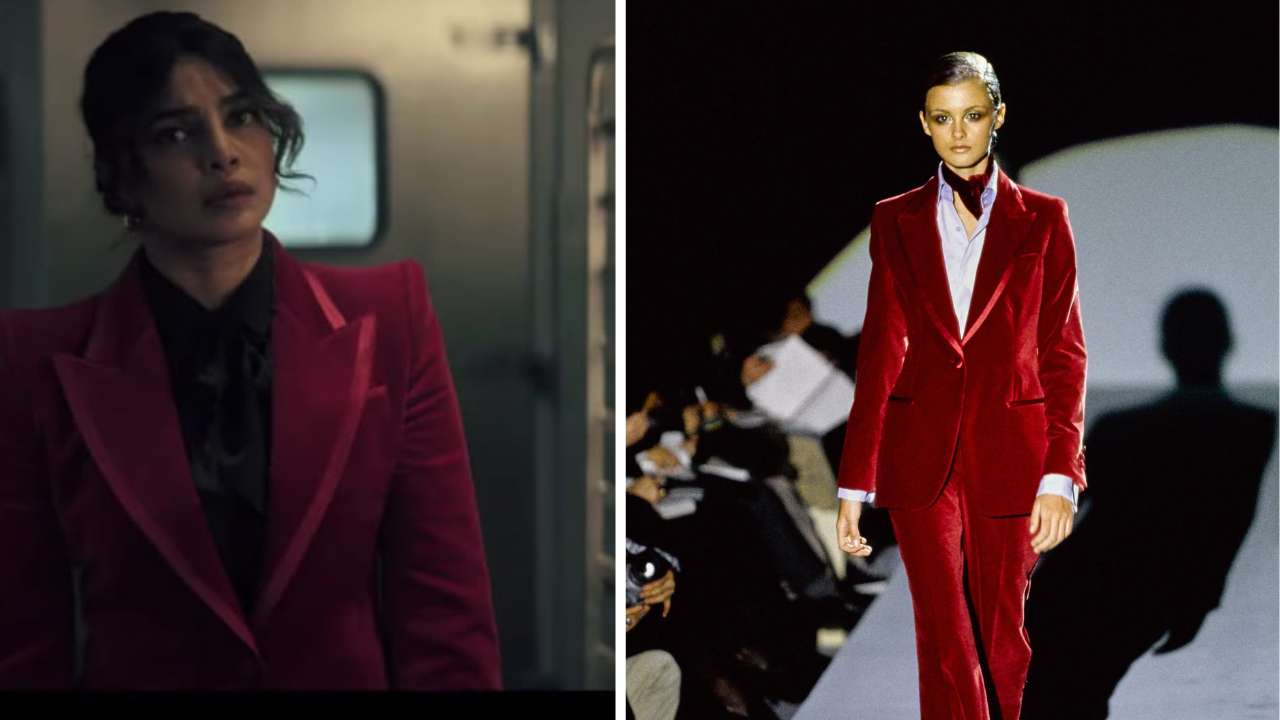 About Gucci iconic Red Velvet suit
From the Tom Ford era, this is the most elusive Gucci suit. This outfit is on exhibit in the most renowned museums all over the globe.  Tom Ford designed the suit for Gucci's autumn/winter 1996 collection, and Paltrow's sleek frame gave it life, transforming the moment into a legendary fashion moment. In 2022, Alessandro Michele left Gucci after working there for seven years as its design director. Before leaving he designed the revamped version of the same suit. 
About Citadel
The focus of the drama, which stars Priyanka Chopra and Richard Madden, is on two top agents who work for Citadel, a spy agency.  The adrenaline-pumping thriller will be made available on Amazon Prime video. The streaming powerhouse is also planning versions of Citadel in Italian and Hindi.