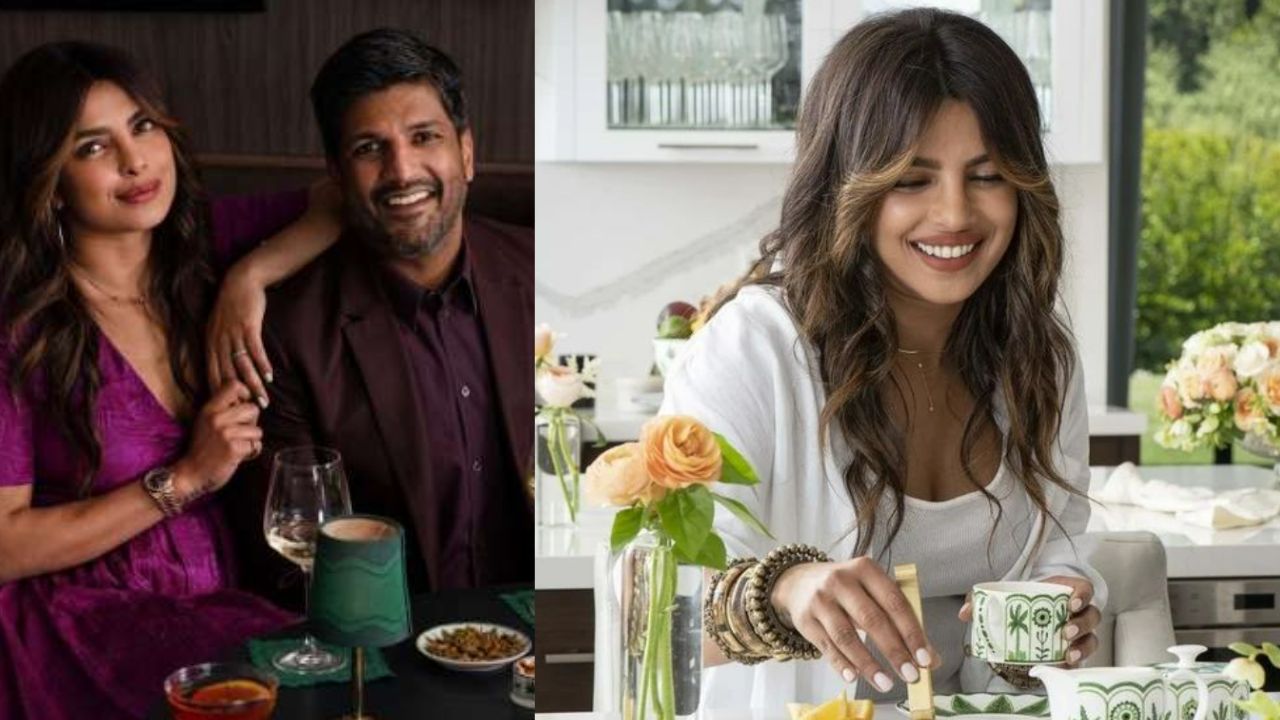 Actress Priyanka Chopra has a restaurant chain called Sona and a hair care line called anomaly. However, it appears that the Citadel actress made it a priority to introduce India's rich culture and heritage to the States. As a result, she today announced her new homeware brand, Sona Home, debut collection. The actress updated her followers of the news on her own Instagram account on Wednesday. She also posted about the launch day and how thrilled she was with all the progress.
Priyanka Chopra launches homeware brand
Priyanka discussed her attempts to implement a bit of her Indian heritage to American homes. The Zee le jara actress also discussed how difficult it was for her to establish a second home in the US after relocating there as she got married to American singer Nick Jonas. Peecee in her long post said "Launch day is here! I couldn't be more proud to introduce you all to SONA HOME. It was challenging to come from India and make America my second home, but my journey led me to a place where I found a second family and friends. I bring a piece of India into everything I do and this is an extension of that thought. It's awesome to be working alongside @maneeshkgoyal and our entire team in creating something so dear to our hearts and heritage"
Priyanka then spoke about her rich Indian culture and heritage and wrote "Indian culture is known for its hospitality, it's all about community and bringing people together...and for me that is the ethos of SONA HOME. From our table to yours, we hope that you experience our same love for hosting, community, family, and culture in your home. 🤍 Shop now at the link in the bio and follow @sonahomenyc for more."
Check out 
She and the co-founder of Sona Home, Maneesh Goyal, showcased the products from their debut collection in the video. Priyanka said "The essence of Sona Home to me is family, community, and bringing people together, which is the thing about our culture in India."
Priyanka Chopra upcoming films
On the work front, Priyanka Chopra recently wrapped up her Russo brother's Citadel, which will make its Amazon Prime debut later this year. Priyanka appeared as one of the brand ambassadors alongside Anne Hathaway and K-pop sensation Blackpink Lisa at the Bulgari, an Italian luxury brand new collection event, where the actress was last spotted. With Alia Bhatt and Katrina Kaif, Priyanka will soon make her Zee Le Jara debut.