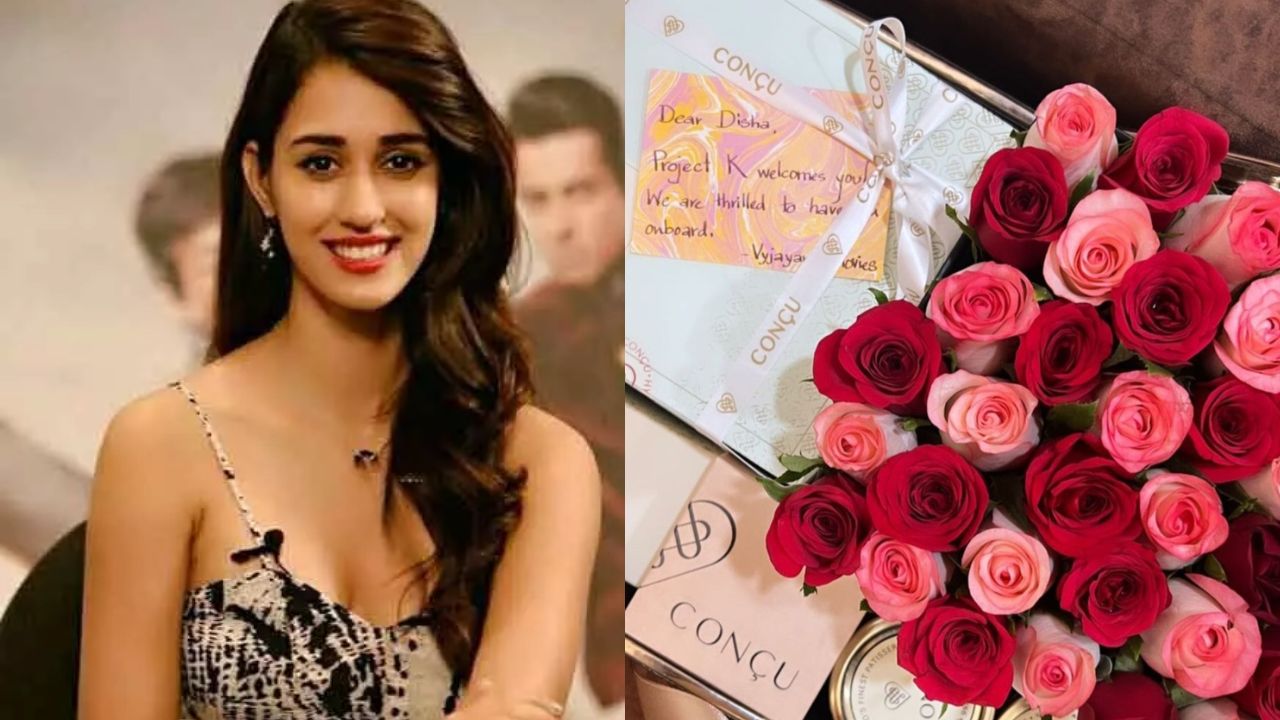 Project K has roped in Disha Patani in it's star studded cast line. The work on Nag Ashwin's upcoming project K has already went on floor, with big names such as Baahubali fame Prabhas, Pathan actress Deepika Padukone & none other than Big B Amitabh Bachchan the film is already the hottest topic of the town and now increasing the hotness even more we have our baaghi Diva Disha Patani who have joined the hands with the rest crew members of Project K. Disha informed the news through her social media handle.
Disha Patani roped in for Project K
Taking to her Instagram Disha tweeted a photo of a Vyjayanthi Movies welcome gift package she received which read "Project K welcomes you! We are thrilled to have you onboard! To which Disha replied by adding a string of red heart emojis on it. While the makers have yet to make an official announcement, it appears that Disha Patani's presence will be a rather  interesting one for the film. 
About Project K
Talking about the film which is going to be a sci fi director Nag Ashwin earlier asked Anand Mahindra for the help and demonstrating the nature of the film he tweeted ""Dear @anandmahindra sir...we are making an Indian sci-fi film with Mr Bachan, Prabhas and Deepika called #ProjectK. A few vehicles we are building for this world are unique and beyond the tech of today...if this film does what it is supposed to, it will be the pride of our nation."
In another tweet he said ""I admire you a lot sir..we have a talented, fully Indian team of engineers and designers..but the scale of the project is such that we could use a hand..such a film has never been attempted before...it would be an honour if you can help us engineer the future."
Fans react at Disha Patani's inclusion in Project K