Pulwama Attack: 5 years of Pulwama Attack, A look back on the list of soldiers who were martyred in the attack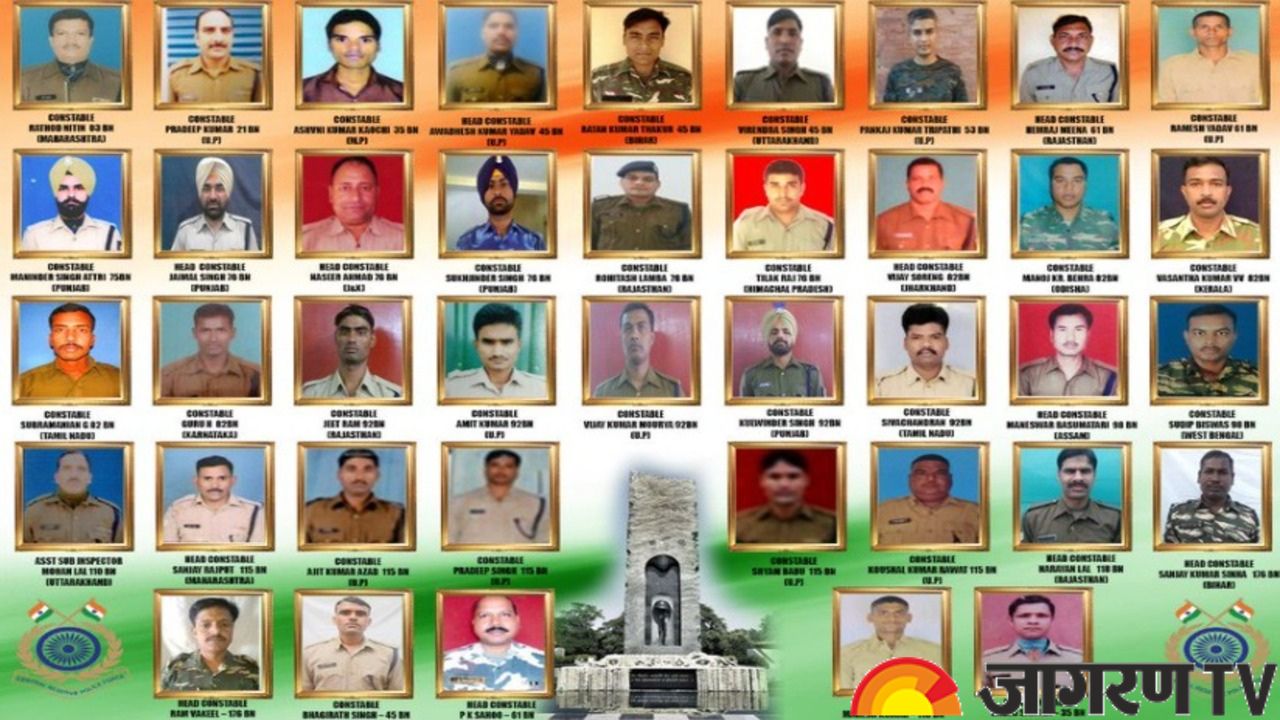 Five years ago, today, a vehicle-borne suicide bomber assaulted a convoy of cars transporting Indian security forces on the Jammu-Srinagar National Highway at Lethapora in the Pulwama district of the former state of Jammu and Kashmir. The attack left several additional soldiers injured and 40 members of the Indian Central Reserve Police Forces dead. The heroic troops who died in the attack will be remembered this year on the occasion of their 5-year death anniversary.
The Islamist terrorist organization Jaish-e-Mohammed, which has its base in Pakistan, claimed responsibility for the attack. While Pakistan denounced the incident and denied any involvement, India accused its neighbor of carrying it out. India-Pakistan relations were severely damaged by the incident, which led to the 2019 India-Pakistan military stalemate. To remember these brave soldiers here is a list of those 40 soldiers who were martyred in the attack. 
List of martyred soldiers in the Pulwama attack
Naseer Ahmad (Jammu and Kashmir)

Jaimal Singh (Punjab)

Tilak Raj (Himachal Pradesh)

Rohitash Lamba (Rajasthan)

Vijay Soreng (Jharkhand)

Vasantha Kumar VV (Kerala)

Subramaniam G (Tamil Nadu)

Manoja Kumar Behera (Odisha)

GD Guru H (Karnataka)

Narayan Lal Gurjar (Rajasthan)

Mahesh Kumar (Uttar Pradesh)

Hemraj Meena (Rajasthan)

PK Sahoo (Odisha)

Sanjay Rajput (Maharashtra)

Koushal Kumar Rawat (Uttar Pradesh)

Pradeep Singh (Uttar Pradesh)

Shyam Babu (Uttar Pradesh)

Ajit Kumar Azad (Uttar Pradesh)

Maninder Singh Attri (Punjab)

Bablu Santra (West Bengal)

Ashvni Kumar Kaochi (Madhya Pradesh)

Nitin Shivaji Rathod (Maharashtra)

Bhagirath Singh (Rajasthan)

Virendra Singh (Uttarakhand)

Awadhesh Kumar Yadav (Uttar Pradesh)

Ratan Kumar Thakur (Bihar)

Sanjay Kumar Sinha (Bihar)

Jeet Ram (Rajasthan)

Mohan Lal (Uttarakhand)

Pradeep Kumar (Uttar Pradesh)

Ram Vakeel (Uttar Pradesh)

Pankaj Kumar Tripathi (Uttar Pradesh)

Ramesh Yadav (Uttar Pradesh)

Sukhjinder Singh (Punjab)

Kulwinder Singh (Punjab)

Amit Kumar (Uttar Pradesh)

Vijay Kr. Mourya (Uttar Pradesh)

C. Sivachandran (Tamil Nadu)

Sudip Biswas (West Bengal)

Maninder Singh Attri (Punjab)

Maneswar Bsumatari (Assam)