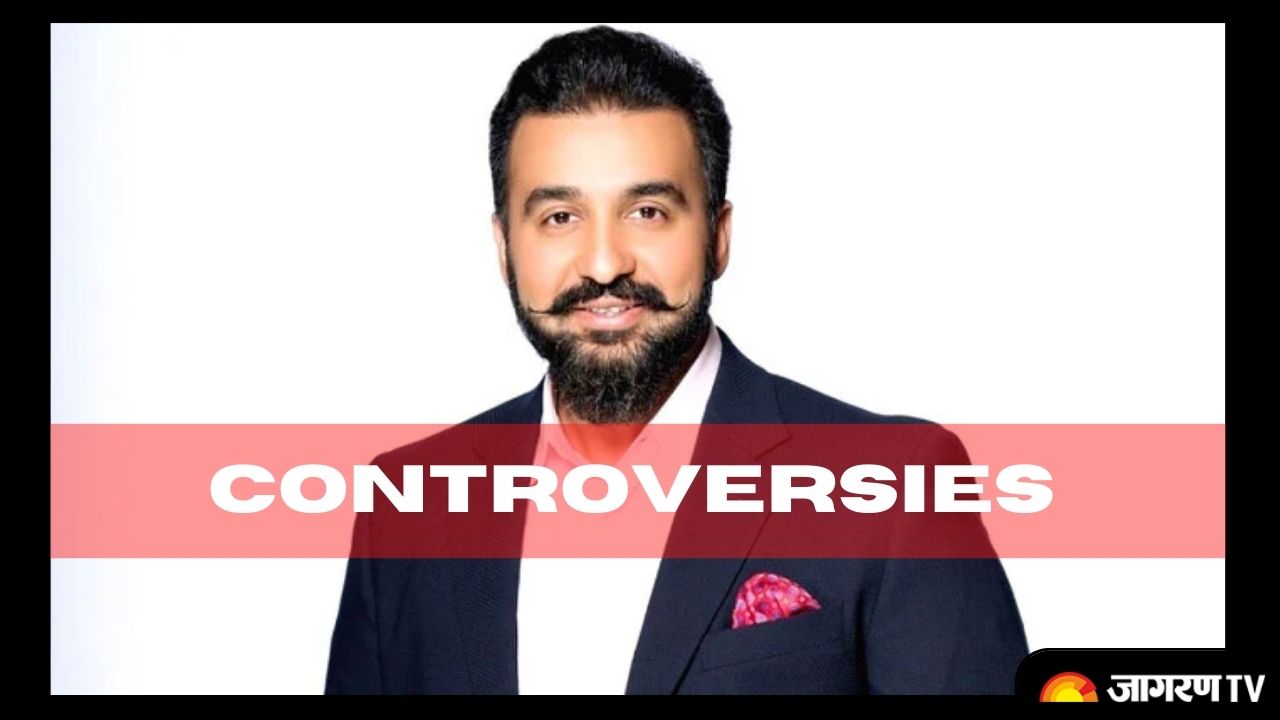 Raj Kundra Arrest: Bollywood actress Shilpa Shetty's husband Raj Kundra was arrested by Mumbai Crime Brand on the night of July 19. The businessman was alleged of being the key conspirator in a Pornography film racket. The Mumbai Police has arrested Raj Kundra after having sufficient evidence against him. As per the reports, Raj and his other assistants were involved in producing pornographic films and broadcast them through mobile applications. 
Following the incidents, a case has been registered against the 45-years-old Businessman Raj Kundra. As per the statement by Mumbai police, several sections of the Indian Penal Court have been charged with him along with the Information Technology Act. While this case is a recent big controversy related to Raj, there have been scandals and controversies surrounding him in the past. 
Raj Kundra Controversies
The pornographic case for which Raj has been arrested is not the first case in which Raj has been questioned by police and court. Shilpa Shetty's husband has been surrounded by several other controversies. From IPL Betting Scandal to Pornography Case, Know the top scandals and controversies surrounding Businessman Raj Kundra. 
Raj Kundra- IPL 2013 Spot Fixing Case
The famous IPL Spot fixing case of 2013 brought many players including Rajasthan Royals party owner Raj Kundra. The case went to the Supreme court and Raj Kundra along with ICC chief N Srinivasan's son-in-law Gurunath Meiyappan were banned from indulging in any cricket related events for life along with. Meanwhile, the Rajasthan Royals and Chennai Super Kings teams were also suspended from IPL for two years. 
Raj Kundra- connection with Underworld
Meanwhile, In October 2019, Raj Kundra was questioned by the Enforcement Directorate regarding a case related to business dealings with a man named Ranjeet Bindra. Bindra was alleged to be a frontman of the underworld don Dawood Ibrahim's aide Iqbal Mirchi. 
As per reports on rediff.com, Raj Kundra indulged in the Spot-fixing on the "Command"of Dawood Ibrahim's allies. Later Kundra was also summoned by the Enforcement Directorate over business deals with D-company member Iqbal Mirchi.
Raj Kundra- Poonam Pandey Controversy 
In the February of 2020, actor/model Poonam Pandey filed a case against Raj Kundra for illegally using her explicit content from her mobile application. Poonam alleged Raj for using her content even after the termination of the contract between the two. Poonam also complained that when she asked the company to take down her number and content, she received calls on odd hours and she was asked to strip. The case was taken to Mumbai High court, however, Raj's assistant denied any such incident. 
Raj Kundra-Shilpa Shetty -NRI Fraud
In the same year of 2020, both Raj and his wife Shilpa Shetty were questioned by Khar Police regarding a fraud case. An FIR was registered by an NRI businessman against the couple for cheating him via a gold trading company which they used to run but is now closed.