www.jagran.com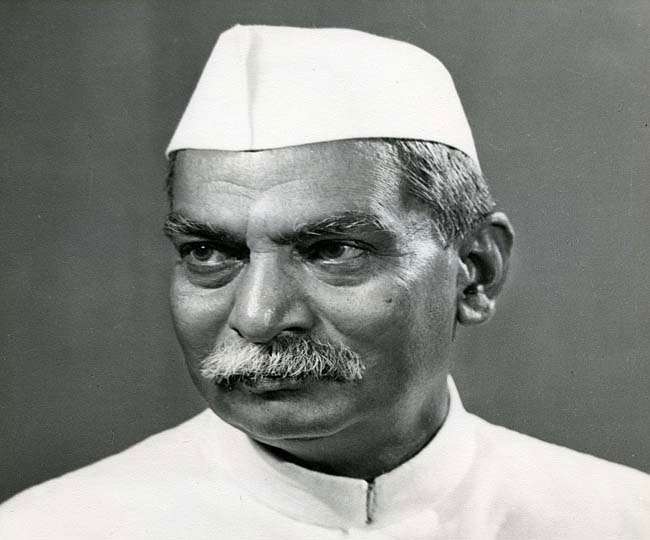 Dr. Rajendra Prasad Birth Anniversary: On the occasion of the birth anniversary of Dr. Rajendra Prasad, India remembers him as a great leader and reformer. He was the first president of India who served the nation from 1950 to 1962. He is was born in  Zeradei in the Siwan district of Bihar on December 3, 1884. He played a prominent role in the Indian freedom struggle. Dr. Prasad was a multidimensional person who worked as an activist, scholar, and lawyer. He took control of leadership in these regions and became the face of Bihar and Maharashtra during the struggle of the Indian Independence Movement. In 1947,he was elected as President of the Constituent Assembly of India and played an important part in the preparation of the constitution of India.
Fun Facts about the 1st President of India 
1.       He was elected unanimously as the President of India in 1952
Dr. Prasad is the only president who served for two years consecutively. He was re-elected in 1957 and remains the only President of India to get this achievement.
2.       He was an avid follower of the ideals of Mahatma Gandhi
He took active participation in Salt Satyagrah in 1931 and the Quit India Movement in 1942. He even got imprisoned by British authorities for his support of the freedom struggle. He left his education and law practice to support Jawarharlal Nehru and Gandhi in the Indian Freedom Movement.
3.       Dr. Prasad was a professor and excellent mentor
Dr. Prasad was a professor of English and Economics. In Langat College in Muzzafarpur, he taught as a professor of English, and later on, he was appointed the principal of the college.
Further, he pursued a degree in law at the University of Calcutta. While studying at the University of Calcutta, he became the professor of Economics at Calcutta City College.
4.       Dr. Rajendra Prasad contribution to the progress of India is commendable
As the ambassador of India, he built the foundation of Indian diplomatic relations with foreign nations. Also, he traveled a lot and explored many countries.  He was awarded the highest civilian award, Bharat Ratna,  in 1962.
5.       He got married at a young age
Dr.Prasad was married at a very young age of 12. He got married to Rajvanshi Devi in 1896
6.       His journey to acquire education is very intense
He was taught by a Muslim scholar in his childhood because his father wanted him to study Persian. Later on, he did a formalistic education for his graduation and post-graduation from the University of Calcutta.
7.       His career as a lawyer is noteworthy
Dr. Prasad emerged as a renowned lawyer of Bihar and worked in the Patna High Court. He continued his law practice in Bhagalpur while pursuing his advanced academics.
8.       He was a philanthropist and icon for Indian citizens
He was a great humanitarian and volunteered for relief work in disaster-prone areas. He is the founder of the Quetta Central Relief Committee in Punjab during the Quetta earthquake.
9.       His work for the upliftment of India is unparallel
Not only did he work as a president but also contributed to his nation as a lawyer, activist, and scholar. To acknowledge his exceptional work for the community, Rajendra Smriti Sanghralaya in Patna is dedicated to him.
10.   Dr. Prasad worked for the formation of the Bihar Students' Conference in 1908
This students conference was one of its kind which was formed at the Hall of the Patna College. Many prominent leaders in the society belong to this Conference like Shre Krishna Singh Sinha, Dr. Anuragh Narayan, etc. He died on 28 February 1963
Dr. Rajendra Prasad is truly India's pride whose exceptional work has made India progressive and advanced. His exuberance and vitality for his country are evident in his policies and exemplary social work.