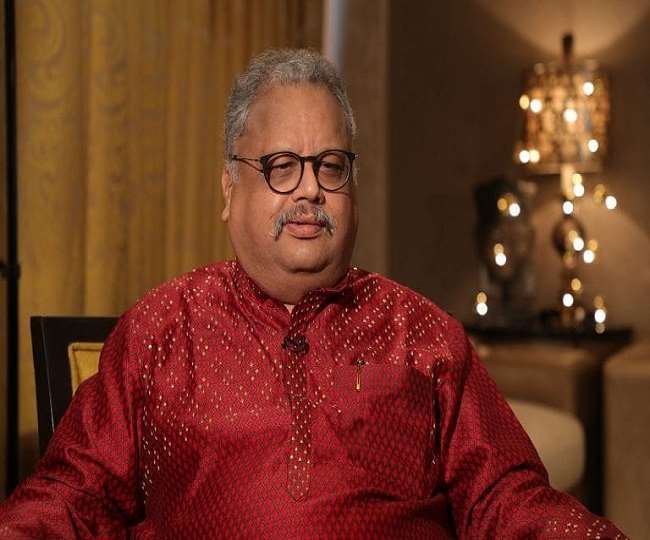 Rakesh Jhunjhunwala Tata stock:
The Big Bull of the stock market ie., Rakesh Jhunjhunwala's net worth, has increased manifold in the past. The reason for this is considered his investment in stocks like Nazara Tech, Titan Company, Tata Motors. Considering the share price history of Tata Motors, Rakesh Jhunjhunwala has earned Rs 310 crore from this stock in just three trading sessions. 
On 6th October 2021, the share price of Tata Motors was Rs 335.60, which increased to Rs 417.80 in just three trading sessions which means that the shares of Tata Motors had climbed up to 25% in just three days. Rakesh Jhunjhunwala holds a 1.14% stake in Tata Motors, according to which, he made a profit of Rs 310 crore in just three trading sessions.
Tata Motors shares rose by 7.39% on Monday: 
On Monday, the Tata Motors share was trading at Rs 411.25 with a gain of 7.39 %  on the BSE. On the other hand, Tata Motors DVR shares closed at Rs 201.10 with a gain of more than 5%.
According to the shareholding pattern of Tata Motors in the June 2021 quarter, Rakesh Jhunjhunwala held a total of 3,77,50,000 shares in this company, which is equivalent to a total 1.14% stake in the company. 
Earlier in the March 2021 quarter, Rakesh Jhunjhunwala held 4,27,50,000 shares of Tata Motors, while in the June quarter, Jhunjhunwala had reduced its stake in Tata Motors.
In the March quarter, where Rakesh Jhunjhunwala's stake in Tata Motors was 1.14%, which declined in the June quarter. While Tata Motors is yet to announce the shareholding pattern for the September quarter.
What do the experts say:
Despite the good surge in Tata Motors shares in the last few days, market experts are bullish about it, as they believe that the fresh breakout of Tata Motors shares is at Rs 400, and if the stock crosses this level, then the shares are expected to go up further. Sameet Bagadiya, Executive Director, Choice Broking said, "The new breakout of Tata Motors is Rs 400. This means that it is still looking positive on the chart pattern. It can be bought with a target of Rs 450 while putting its stop loss at Rs 390.