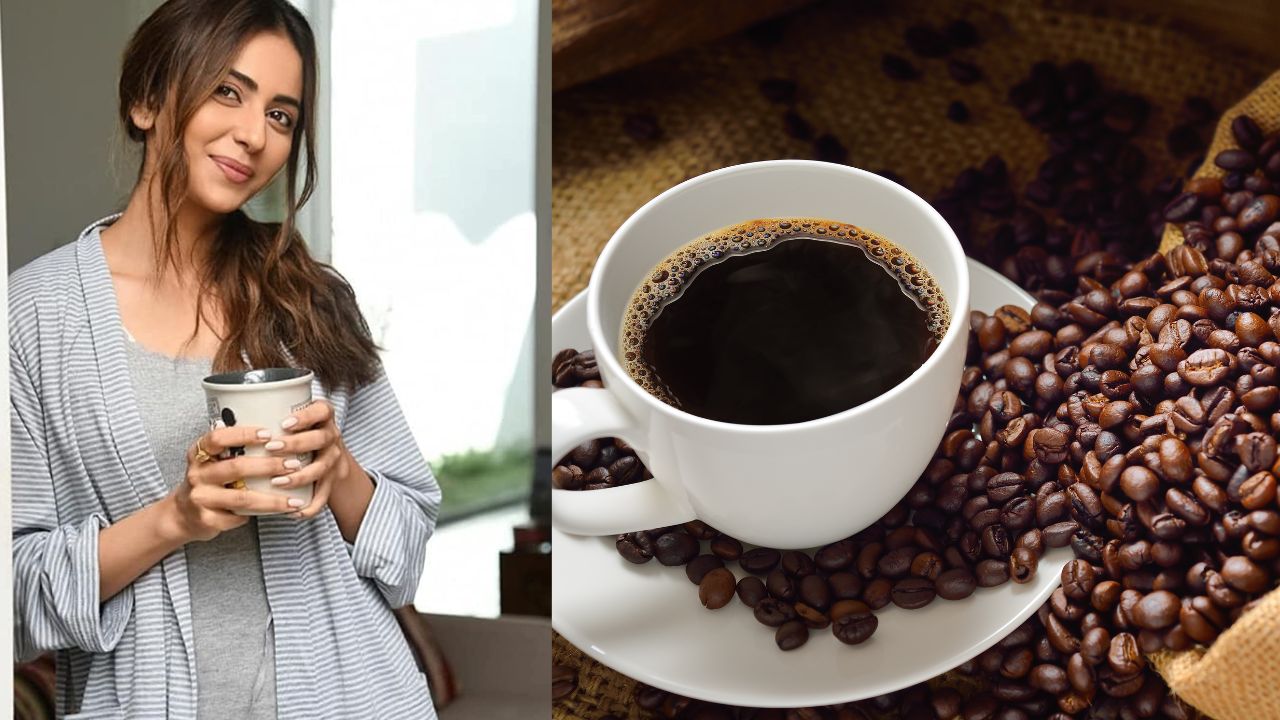 Rakul Preet Singh, a south beauty known for her luminous skin and sylphlike figure, is regarded as one of the most gorgeous actors in the film industry, but this doesn't come easily to her. Rakul follows a disciplined exercise routine and a stringent eating plan. Morning coffee serves as the motivation that most of us need to force ourselves out of our cosy beds and back to work. There is a catch to Rakul Preet Singh's morning coffee, though. Which is also the secret to her fitness.
Rakul Preet Singh Bulletproof coffee recipe
Rakul's go-to pre-workout beverage of choice is bullet coffee that is made with a hint of ghee in it. Rakul once stated that she cannot leave without her Bulletproof coffee which serves as the main factor behind her healthy body balance & chiseled abs.
Recipe to make Bulletproof coffee
Ingredients required
1 teaspoon of ghee

1 teaspoon of turmeric but optional

A chunk of Jaggery or sweetener

1 cup brewed coffee

pinch of cardamom

Extra water or non dairy milk for extra creaminess.
Recipe to make Bulletproof coffee
In a small saucepan, heat the brewed coffee until it is simmering

Ghee, turmeric, your preferred sweetener, and a dash of cardamom drop it all in your recipe.

Cook over a low heat until the ghee and sweetness have completely dissolved.

Allow the mixture to cool then add your choice of milk and coffee combination to a blender until the ghee emulsifies.

Pour the coffee into your favorite coffee mug and enjoy the healthy drink.
Why is Bulletproof coffee good for health
Omega 3, 6, and 9 are important fats found in ghee. As a result, you'll have a healthy metabolism, cardiovascular system, joints, and brain.Because ghee suppresses hunger, it will also help you resist the urge to eat those pointless snacks.