google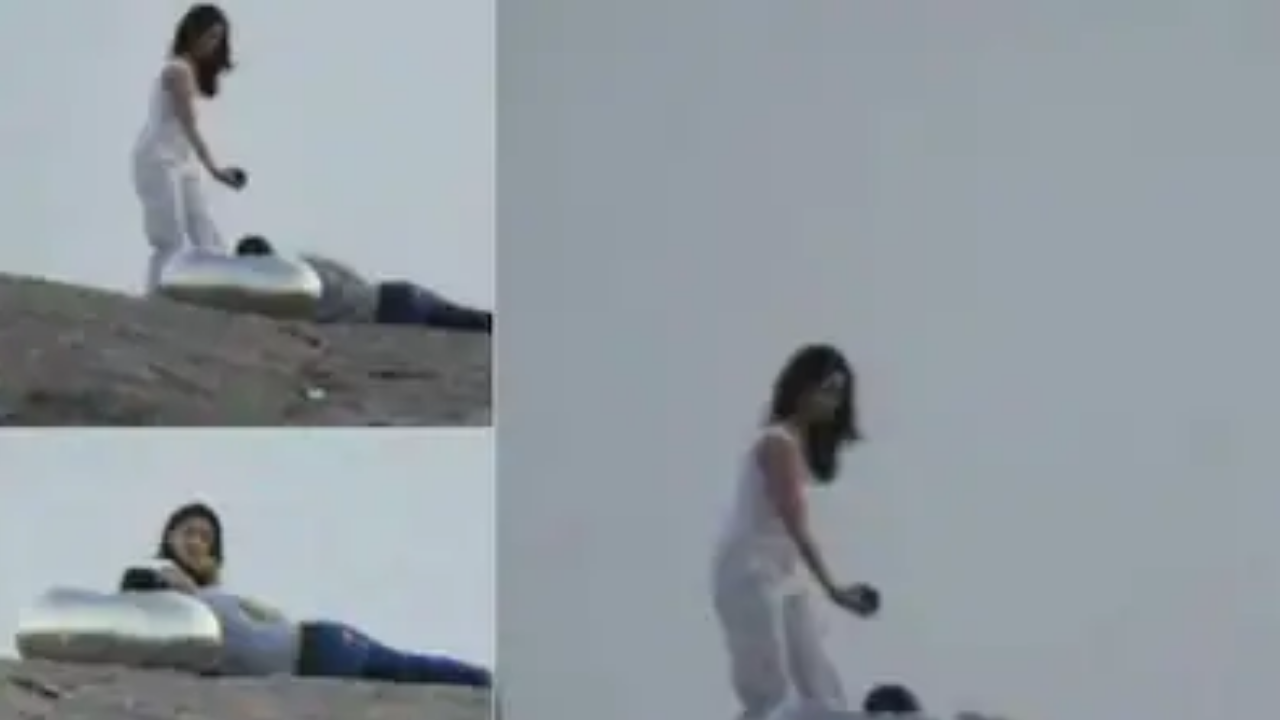 Ranbir Kapoor and Alia Bhatt who are currently enjoying some quality times together in Jodhpur have now created a buzz in the industry as well as among fans by sharing their lakeside photograph. Last night on the occasion of Ranbir Kapoor's birthday Alia Bhatt who rarely or never shares the photograph with the boyfriend on social media even though the couple are in relationship for 4 years shocked everyone after sharing a romantic lakeside date picture on her Instagram handle as the couple enjoyed watching the sunset. But that was not it, after some time many pictures of Ranbir Alia started making rounds on Internet from the same date.
Ranbir- Alia fans shared unseen pictures of the couple from Jodhpur
The pictures which are currently going viral on social media are from the Sujan Jawai Camp, where the two gazed at the spectacular sunsets from atop a hill with captivating views of Jawai Lake. Ranbir can be seen lying in a silver coloured pillow in the images. Aaliya is seated next to him, chatting with him, while in the next picture Alia can be seen offering a cup to Ranbir while standing next to him. Alia Bhatt had previously shared a photo of herself and Ranbir from the same spot and wished him a happy birthday, she then  captioned the snapshot she shared with Ranbir, "Happy Birthday My Life."
 

 

 

View this post on Instagram
 

 

 

View this post on Instagram
 

 

 

View this post on Instagram
Ranbir -Alia celebrates the birthday at  luxurious Rs 1.65 lakh per night retreat:
After the viral pictures the couple has also been spotted spending the birthday at a place which is situated among granite rocks, where animals and local communities cohabit. The camp provides both cultural insight and luxury. Tents and rooms range in price from Rs 75,000 to Rs 1,65,000 at the retreat.

Meanwhile, the speculations of the duo getting married this year is on rife. Last year too Ranbir went to Jodhpur with his family to celebrate his birthday, while this time he is there again but with his girlfriend. Fans are hoping that Jodhpur might turn into their wedding venue. Earlier Ranbir also mentioned in one of the interview that if the pandemic would not have affected their life in such a way he would have sealed a deal by now. Ranbir and Alia started dating in 2018 after the rumor of their relationship started gaining momentum in 2017.