Rani Mukerji Birthday: The 2000s Era of the 'Mrs. Chatterjee Vs Norway' actress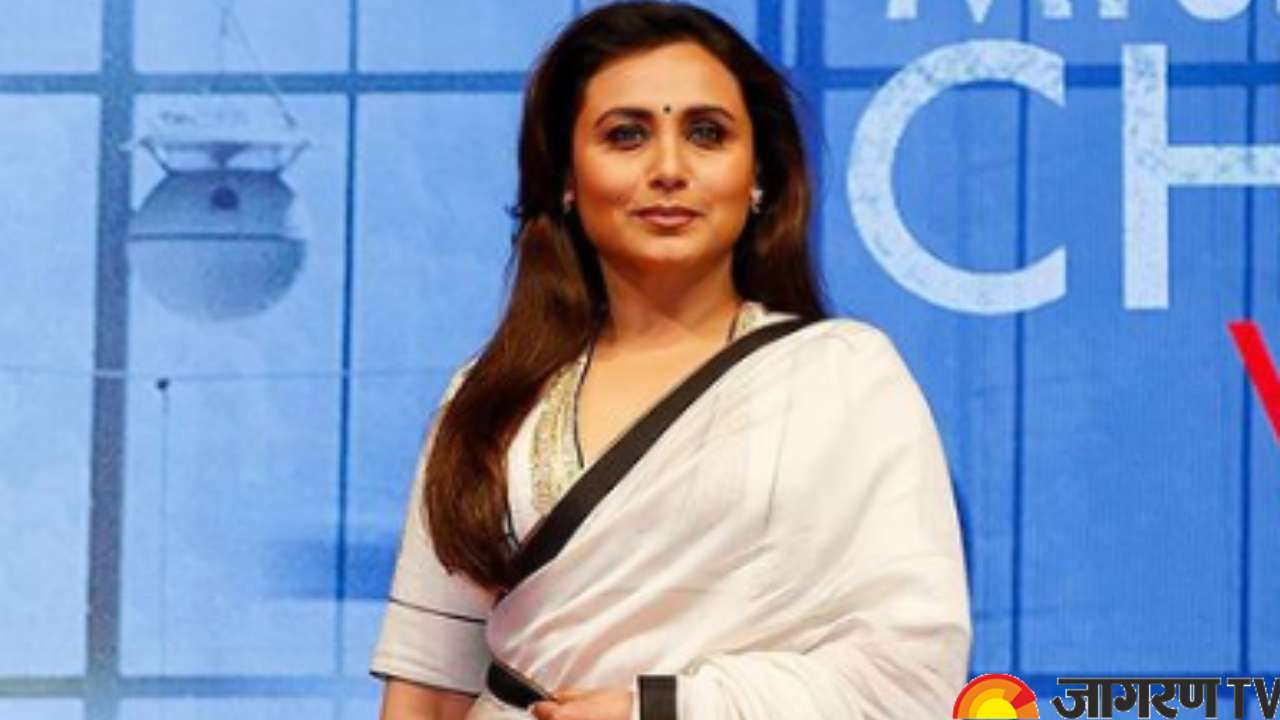 Rani Mukerji will be turning 45 years old tomorrow, and her fans can't wait to celebrate her special day on social media. Rani recently gave one of her best performances in her current film, Mrs Chatterjee vs Norway. Anirban Bhattacharya, Jim Sarbh, Neena Gupta, and others have important roles in the film. Rani Mukerji has been in the entertainment sector since 1997. She is the wife of Bollywood producer and filmmaker Aditya Chopra.
Rani made her acting debut in the 1996 Bengali film Biyer Phool, which was directed by her father Ram Mukherjee. She played the parallel lead. In 1998, she gained more notoriety for her performance with Aamir Khan in the action movie Ghulam. During that year, Mukerji won her first Filmfare Award for Best Supporting Actress for her breakthrough performance as Shah Rukh Khan's love interest in the romance movie Kuch Kuch Hota Hai.
The 2000 era of Rani Mukerji
Mukerji gained popularity thanks to the critically acclaimed romantic comedies Chalte Chalte (2003), Hum Tum (2004), Veer-Zaara (2004), Kabhi Alvida Naa Kehna (2006), and the crime comedy Bunty Aur Babli (2005). Also, she was praised for her roles as a blind and deaf woman in the drama Black and an abused wife in the political thriller Yuva (2004). Reviewers bemoaned the characters Mukerji chose when working with Yash Raj Pictures to produce a slew of underwhelming films between 2007 and 2010. 
Rani Mukerji Best movies
Yuva
Yuva, directed by Mani Ratnam, is today regarded as a cult classic because of its intensely dramatic storyline. 
Saathiya
For Mani Ratnam's Saathiya, Rani Mukerji later received the well-deserved "Best Actress" award. The movie, which is currently regarded as one of the best love dramas of Bollywood, reinvented contemporary relationships on screen. 
Hum Tum
'Hum Tum' went on to revolutionize traditional Indian romance and shatter prejudices about second chances at love. Rani received two Best Actress nominations for her performance as Riya in the cult film.
Bunty Aur Babli
The entire country danced to "Dhadak Dhadak" from "Bunty Aur Babli" when Rani Mukerji's Babli displayed her charisma on screen. Rani's portrayal of Vimmi in the movie featured a remarkable range.
Kabhi Alvida Naa Kehna
With 'Kabhi Alvida Naa Kehna', Rani defied notions of the 'ideal heroine' who helped the hero achieve his ambitions. Rani's Maya was weak, emotionally fragile, and brilliantly portrayed a woman in an unhappy marriage's fears and baggage. Her portrayal of Maya received worldwide acclaim.