Reason why ARMY started barking in Arena at BTS SUGA's D-day concert: watch video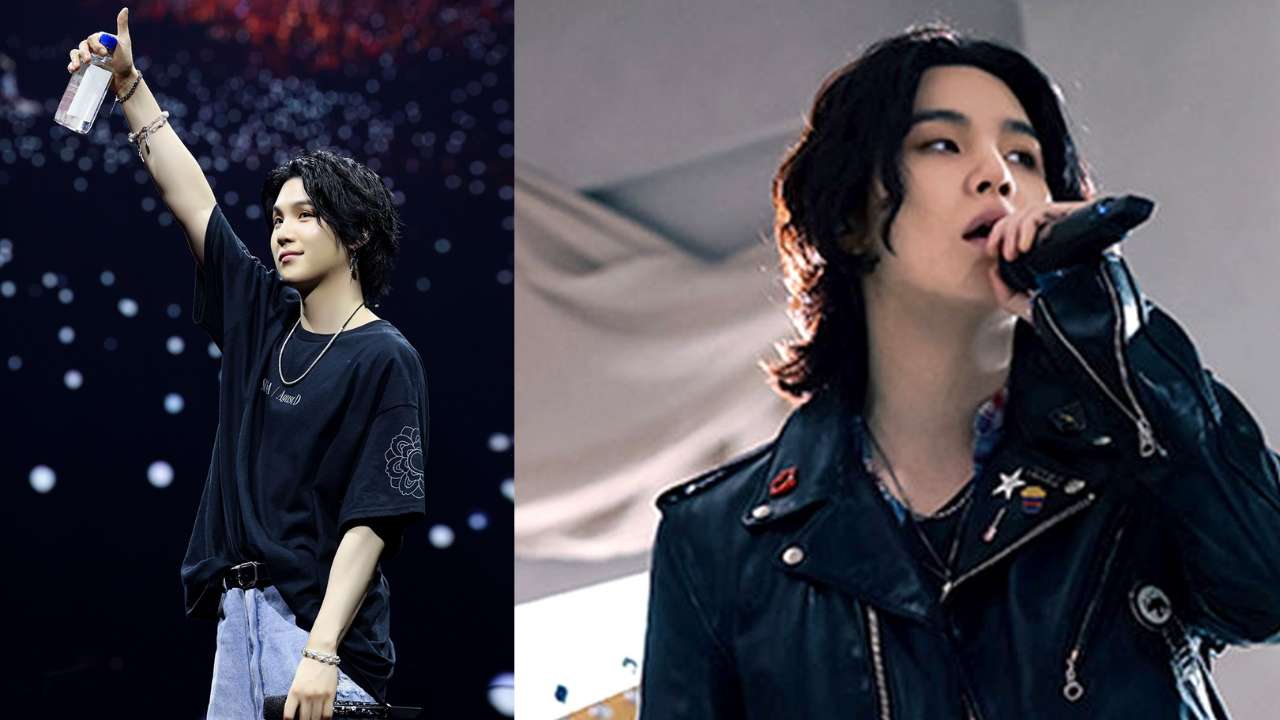 BTS SUGA aka Min Yoongi recently kicked off his first Solo world tour for his latest release D-day. The Daechwita crooner had a power packed playlist which is a blend of  songs from his two mixtapes including his solo debut album, a few BTS albums and the new re;ease D-day album. Yoongi in his August D avatar made a stunning entry to the UBS Arena in New York, Min but was taken aback by the love he received as soon as he took the stage. Fans who look to be going bonkers over the rapper showered their love in quite a different approach even Suga seemed speechless at what happened during the show. If you have been following Suga's concert you might have come across the video where fans started barking. Here is why
Fans bark at Suga's concert
It was during the first night of the concert when during the show fans decided to 'Woof Woof' during one of his song segments, Yoongi looked a bit confused but then started vibing along the crowd he then squashed him for the following song segment. Witnessing what happened during the show, the next day Suga was quite prepared and had full faith that ARMY would repeat the cheering. As soon as fans started barking again, Suga shook his head and adoringly said 'You guys are crazy' looking at how much in sync fans were in barking he then questioned "Did you get trained at this or something?"which was hilariously adorable.
MIN HOLLY hearing them barking at #AgustD_SUGA_Tour concert make six grammatical errors in just one bark pic.twitter.com/URiPVqokV0

— MIN🥢ano⁷st (@RM_VD_4J) April 27, 2023
Why were fans barking at D-day concert
Suga was recently announced as the brand ambassador of NBA, the BTS rapper has always been an ardent fan of basketball and has demonstrated his love for the games many times. Whether it was RUN BTS episode or his college days memories, Suga never forgets to mention Basketball when asked. In NBA fans have a unique way of cheering the group and that is through barking and since SUGA is now the part of NBA, fans decided to welcome him with this unique move.
Blackpink Jennie to Jackson Wang Korean Celebs who dazzled at Met Gala 2023 carpet
Suga world tour
As Kim Seokjin and Jung Hoseok got enrolled in mandatory military services, Suga kicked off his first solo world tour. This would be the very first time when a BTS member is performing without the other 6 members. Reportedly Suga because of shoulder injury won't be enrolling in the military instead he will be serving in the public sector. SUGA has already started the tour and intends to go around the USA before returning to Asia and performing in his native South Korea as well as Jakarta, Bangkok, Singapore, and Japan. Now that it has become a trend Suga will witness more 'Woof Woof' than 'Yoongi Marry Me'.