Remembering Rabindranath Tagore: 5 Most Profound Short Poems by The Bard of Bengal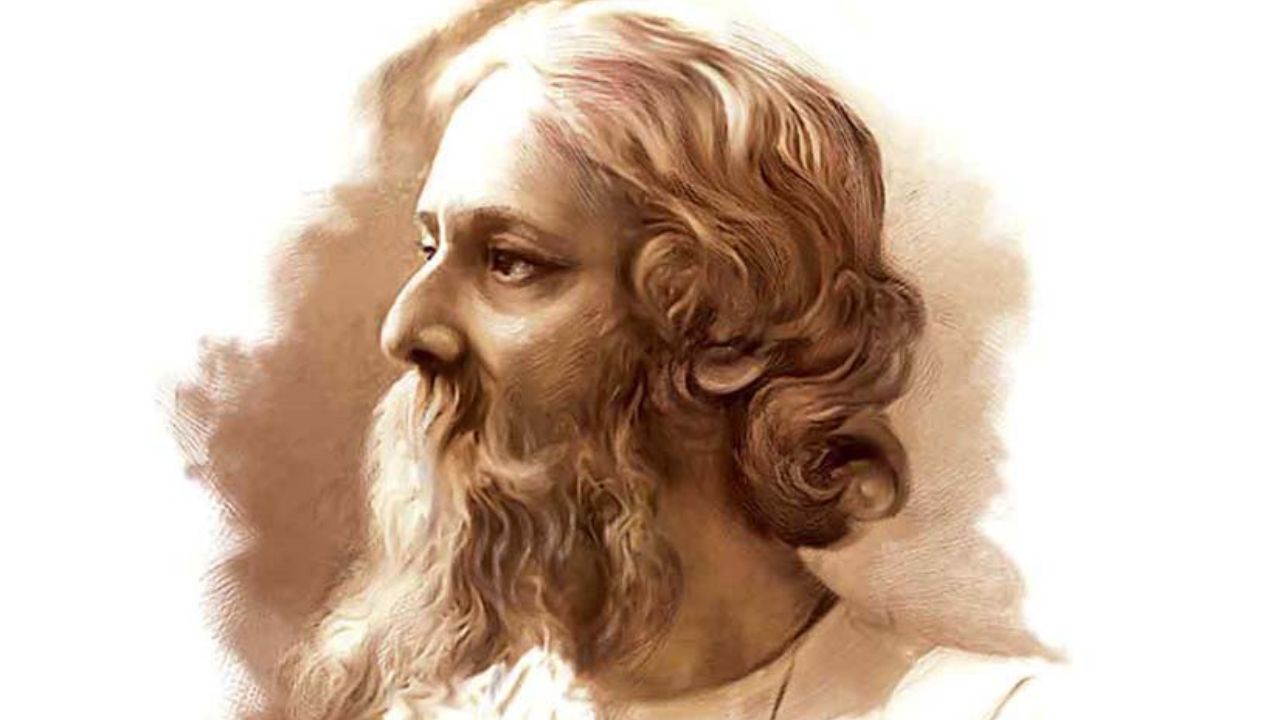 Rabindranath Tagore Birth Anniversary: Rabindranath Tagore, an illustrious author and lyrical philosopher from India who was born in Calcutta in 1861, was awarded the Nobel Prize in Literature in 1913. He was the first non-European to win such a distinction.
Writing in both Bengali and English, Tagore experimented with several literary styles.In addition to writing plays and novels, Tagore was also a lyricist, musician, vocalist, essayist, spiritualist, educator, and writer of short stories.
Tagore was well ahead of his time, with a remarkable repertoire exhibiting a remarkable mix of talents.A well-known labour of love given to all of humanity is Tagore's Gitanjali: An Anthology of Poems.Before his passing, Tagore produced 2,500 paintings and drawings after developing a passion for the visual arts in his late 60s.
5 Most Famous Poems by Rabindranath Tagore 
'Leave This'
Leave this chanting and singing and telling of beads!
Whom dost thou worship in this lonely dark corner of a temple with doors all shut?
Open thine eyes and see thy God is not before thee!
He is there where the tiller is tilling the hard ground
and where the pathmaker is breaking stones.
He is with them in sun and in shower,
and his garment is covered with dust.
Put off thy holy mantle and even like him come down on the dusty soil!
 'Last Curtain' 
I know that the day will come
when my sight of this earth shall be lost,
and life will take its leave in silence,
drawing the last curtain over my eyes.
Yet stars will watch at night,
and morning rise as before,
and hours heave like sea waves casting up pleasures and pains.
When I think of this end of my moments,
the barrier of the moments breaks
and I see by the light of death
thy world with its careless treasures.
Rare is its lowliest seat,
rare is its meanest of lives.
Things that I longed for in vain
and things that I got
—let them pass.
Let me but truly possess
the things that I ever spurned
and overlooked.
 'Freedom' 
Freedom from fear is the freedom
I claim for you my motherland!
Freedom from the burden of the ages, bending your head,
breaking your back, blinding your eyes to the beckoning
call of the future;
Freedom from the shackles of slumber wherewith
you fasten yourself in night's stillness,
mistrusting the star that speaks of truth's adventurous paths;
freedom from the anarchy of destiny
whole sails are weakly yielded to the blind uncertain winds,
and the helm to a hand ever rigid and cold as death.
Freedom from the insult of dwelling in a puppet's world,
where movements are started through brainless wires,
repeated through mindless habits,
where figures wait with patience and obedience for the
master of show,
to be stirred into a mimicry of life.
Friend
Art thou abroad on this stormy night 
on thy journey of love, my friend? 
The sky groans like one in despair. 
I have no sleep tonight. 
Ever and again I open my door and look out on 
the darkness, my friend! 
I can see nothing before me. 
I wonder where lies thy path! 
By what dim shore of the ink-black river, 
by what far edge of the frowning forest, 
through what mazy depth of gloom art thou threading 
thy course to come to me, my friend?
Fool
O Fool, try to carry thyself upon thy own shoulders! 
O beggar, to come beg at thy own door! 
Leave all thy burdens on his hands who can bear all, 
and never look behind in regret. 
Thy desire at once puts out the light from the lamp it touches with its breath. 
It is unholy---take not thy gifts through its unclean hands. 
Accept only what is offered by sacred love.
The Bard of Bengal has devoted his simplicity to the subject of love, friendship, and the painful moments of death. Artists like him will always be drawn to India's rich gravel. This was our attempt to convey our gratitude to Rabindranath Tagore, an inspiration to our generation, by translating some of his outstanding English-language poems.