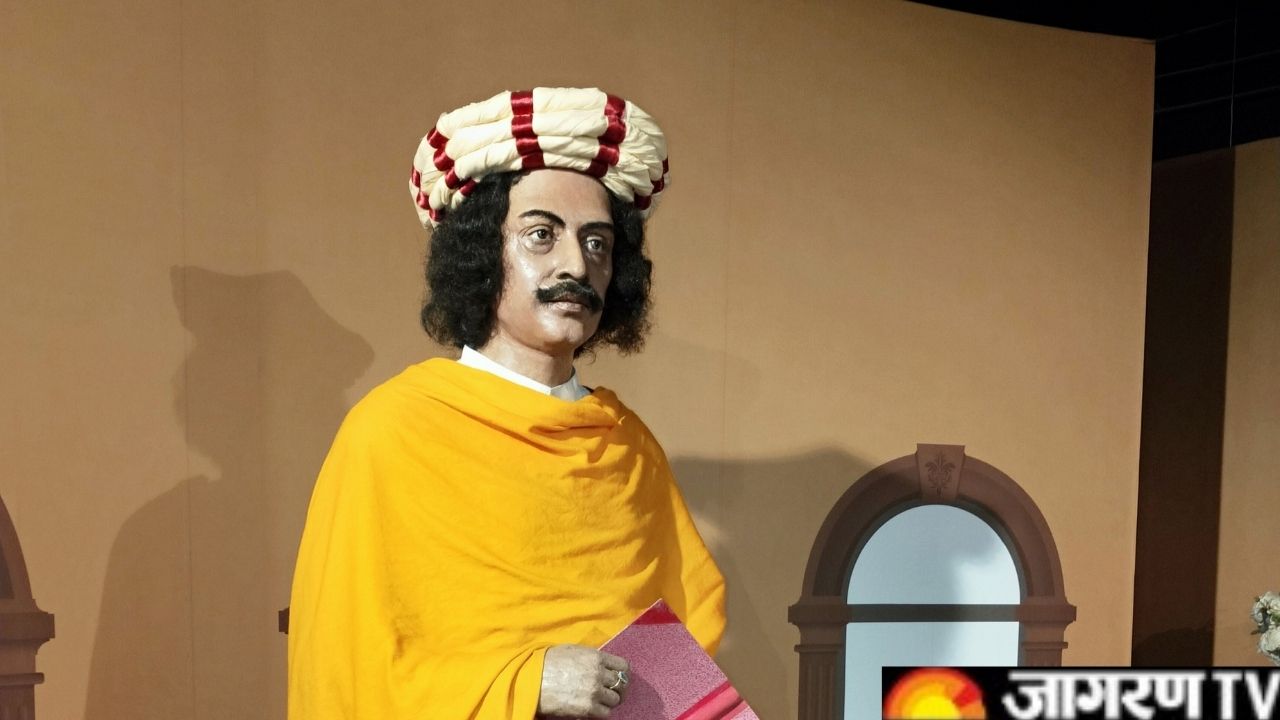 Ram Mohan Roy was an Indian reformer who was one of the founders of the Brahmo Sabha in 1828, the precursor of the Brahmo Samaj, a social-religious reform movement in the Indian subcontinent. He was given the title of Raja by Akbar II, the Mughal emperor. His influence was apparent in the fields of politics, public administration, education and religion. 
He was known for his efforts to abolish the practices of sati and child marriage. Roy is considered to be the "Father of the Bengal Renaissance" by many historians. May 22, 2022 will mark the 250th birth anniversary of Raja Ram Mohan Roy, who is also widely known as the Father of Modern India. 
250th Birth Anniversary of Raja Ram Mohan Roy
For his 250th Birthday a beautiful high-pitched music program is organized on 30th May 2022, at 6:30 pm in the Mini Auditorium of Science City, Kolkata, which has been named, 'Ram Mohan Roy's world of music - The Musical Universe of Raja Rammohun Roy'. The program will be accompanied by a discussion on Brahma Sangeet that all classical music was prevalent in those days. 
Important Facts about Raja Ram Mohan Roy
Let's take a look at some facts about the Father of Modern India
After getting his formal education at a village pathshala, he studied Persian and Arabic at a madrasa in Patna, Bihar. Later, he was sent to Benares to learn the intricacies of Sanskrit and Hindu scripture, including the Vedas and Upanishads.

Raja Rammohan Roy opposed child marriage all his life , but he had his own marriage at a young age, he also supported widow remarriage, while he himself had three marriages.

Ram Mohan Roy was given the title of 'Raja' by Akbar II, the Mughal emperor, who sent him to England to represent him.

Roy translated the Vedas and Upanishads into Bengali, Hindi, and English and wrote summaries and treatises on them.

He started India's first English medium school in 1816 in Kolkata that later came to be known as the Anglo-Hindu school.

The real sister-in-law of Raja Rammohan Roy, who opposed the practice of Sati, was burnt alive after the death of her brother, citing the practice of Sati.

Under the capacity as an ambassador of the Mughal Emperor, Roy went to England to lobby against overturning the ban of Sati system in India

In 1822, Ram Mohan Roy published the journal Mirat-ul-Akbar in Persian and founded the newspaper Sambad Kaumudi.

Roy founded the Brahmo Samaj in 1828. This move is often credited with playing an important role in reforming and modernizing Indian society.

He died of Meningitis in Stapleton near Bristol on September 27, 1833 while he was on his visit to Britain. He was buried at Stapleton Groves. In 1843, he was re-buried at the Arnos Vale Cemetery nearby, where his mausoleum still stands. Recently, the British government named a street in Bristol as 'Raja Rammohan Way' in the memory of Roy.