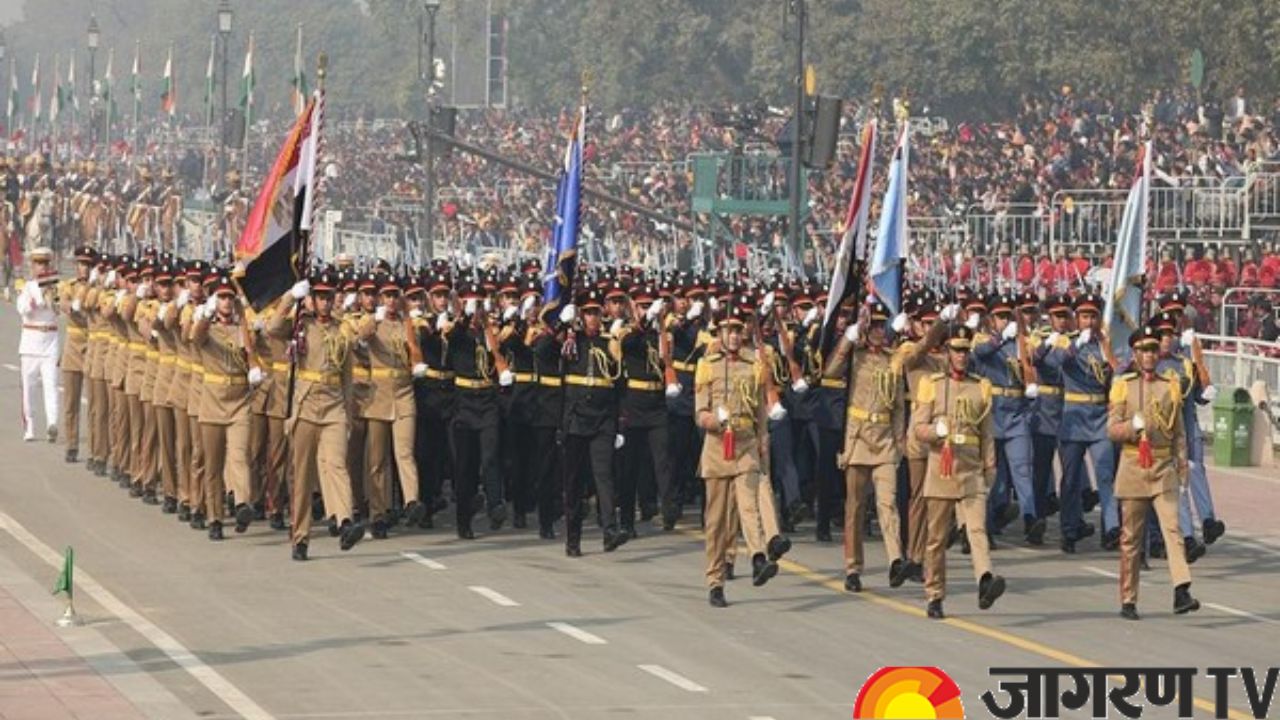 Republic Day 2023 will be celebrated at Central Vista Avenue this year, and the government has made 32,000 tickets available for an online purchase by the general public. This year's Republic Day celebrations will be the first ones conducted along Kartavya Path, the ceremonial boulevard that was renamed Rajpath last year.
This year's Republic Day events will start on January 23 and end on January 30. On January 18, 2023, Defence Secretary Shri Giridhar Aramane stated during a press conference in New Delhi that events have been organized that match the Prime Minister's vision of Jan Bhagidari.
Events that will take place during Republic Day 2023
Republic Day 2023 Parade programs
At precisely 10:30 AM, the Republic Day Parade gets underway. The army, navy, and air force actions are displayed during the parade. The young youngsters performing in groups like NCC always adhere to state-specific actions. The air force displays its aerial maneuvers with its fighter jets at the conclusion of each parade.
Military Tattoo & Tribal Dance festival
The Jawahar Lal Nehru Stadium in New Delhi will host the "Aadi-Shaurya - Parv Parakram ka" military tattoo and tribal dance festival on January 23 and 24. The Ministry of Defense and the Ministry of Tribal Affairs collaborated to put this event together. There will be 20 tribal dances and 10 military tattoo performances.
Vande Bharatam 2.0
During the Republic Day parade, the 503 dancers chosen in the Vande Bharatam dance competition will provide a spectacular cultural performance with the subject of "Nari Shakti."
Veer Gatha 2.0
As a part of the "Azadi Ka Amrit Mahotsav" last year, the innovative project Veer Gatha was introduced. Tri-Services once again organized virtual and in-person interactions between schoolchildren and recipients of gallantry awards. 
Tableaux
During the Republic Day Parade, 23 tableaux—17 from States and Union Territories and six from other Ministries and Departments—will roll down the Kartavya Path, showing the country's rich cultural legacy, economic and social progress, and strong internal and external security.
Bharat Parv
The Janbhagidari theme will be presented at the Gyan Path in Red Fort, New Delhi, by the Ministry of Tourism. The shows will go on from January 26 through January 31, 2023. It will be carried out by military bands, cultural exhibits, all-Indian food courts, and bazaars for handmade goods.
Drone Show
The largest drone show in India will illuminate the night sky over the Raisina hills by weaving 3,500 domestic drones into a variety of national figures in flawless synchronization.
Anamorphic Projection
During the Beating Retreat Ceremony in 2023, a 3-D anamorphic projection on the North and South Block's façade will be organized for the first time.