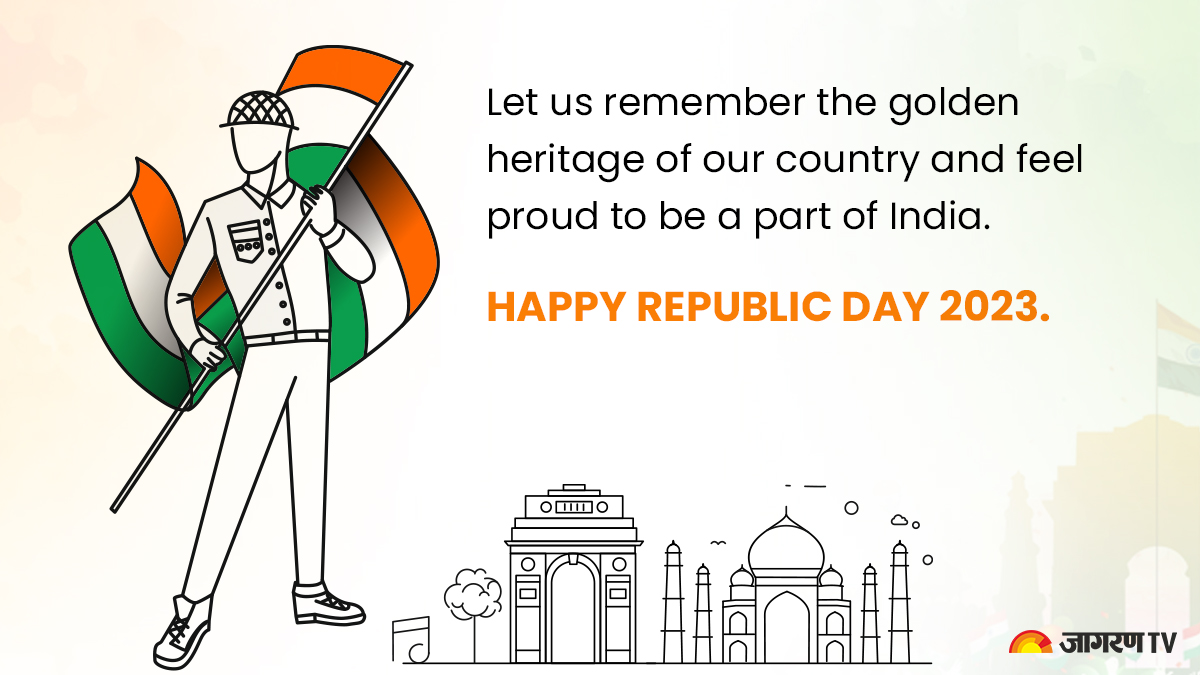 RepublicDay:
India is celebrating the 74th Republic day on 26th January 2023.On January 26, 1950, India's Constitution went into effect. The Government of India Act of 935 was revoked and replaced by the new constitution of free India. On this day, people rejoice by remembering all the wonderful triumphs of the nation while watching the parade on television.This day is observed by people around the nation, and the Republic Day Parade on Rajpath in New Delhi is the most popular celebration. Past 2 years were severely impacted by the pandemic but now, the celebrations of 26th January are in full force. 
Republic Day wishes and greeting
Below we have mentioned some of the best Republic day wishes, quotes, Whatsapp/FB images, HD wallpapers and more to send to your family, friends and relatives. 
Republic Day wishes
"Let new India arise out of peasants' cottage, grasping the plough, out of huts, cobbler and sweeper." - Swami Vivekananda
Rocky terrains, mesmerizing hills, enchanting beaches, enthralling deserts, pristine backwaters and wonderful people. India as we know it! Happy Republic Day.

Let us not forget the rich heritage of our country and feel proud to be a part of this nation. Happy Republic Day 2023!

Let us take an oath to our mother India that we will do everything that we can for our country's prosperity. Happy Republic Day!

"An eye for eye only ends up making the whole world blind" - Mahatma Gandhi." - Mahatma Gandhi

"Take up an idea, devote yourself to it, struggle on in patience, and the sun will rise for you." - Swami Vivekananda


Republic Day wish images/HD images