Revenant Esports announces huge deals with mobile gamers SENSEI and MJ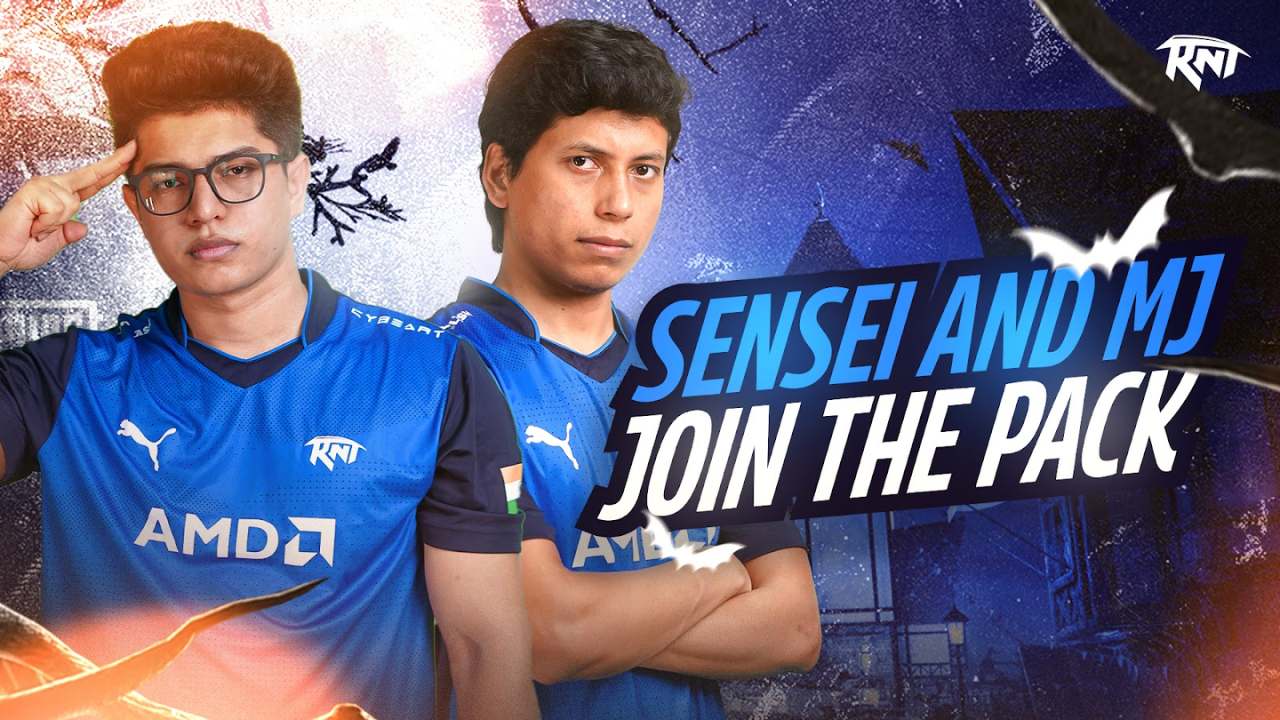 Revenant Esports, one of Asia's fastest-growing esports organisations, today announced its selection of Deepak "SENSEI" Negi and Harshit "MJ" Mahajan as two new mobile gaming athletes. On Revenant Esports' Instagram and YouTube accounts, you can view the announcement video.You can watch the announcement video on Revenant Esports' YouTube and Instagram handles.
MJ and SENSEI on board with Revenant
Rohit Jagasia, Founder and CEO, Revenant Esports, said, "We are always on the lookout for talented athletes to onboard as a part of our vision to become the go-to destination for casual and pro gamers. MJ and SENSEI are two of the most decorated mobile gaming players with a large fanbase who have displayed a level of long commitment in their careers. We are honored to have them be a part of Revenant Esports where we can support them to grow even further."
About SENSEI
SENSEI was previously a part of Team XO, where he has numerous accolades to his name including a third-place finish in the Battlegrounds Mobile India Series (BGIS) 2021 and first-place finishes in the Skyesports Grand Slam 2022, Upthrust Esports India Rising 2022, and the Snapdragon Conquest New State Invitational. 
Commenting on his new challenge in Revenant Esports, SENSEI said, "I couldn't be more excited to be a part of Revenant Esports. The organization has been growing leaps and folds since its inception and the level of support they can offer me is everything I need to grow as an athlete."
About MJ
MJ, on the other hand, is a veteran having started his career in PUBG Mobile esports back in 2019. He even represented the country at the PUBG Mobile World League (PMWL) 2020. Most recently, he played for Nigma Galaxy where he earned victories in the Pro Warrier Cup S2 and the Rooter Invitational Series. 
MJ spoke about joining Revenant Esports, "India's mobile gaming industry is growing rapidly and I needed an organization which not only supported me but also offered me the opportunity to grow with other veterans in the scene like SENSEI. Revenant is the perfect place for me and I am so excited to be a part of the pack."
About Revenant Esports
Revenant Esports, established in 2021, is one of the most prominent esports organizations in India. With more than 8 rosters across different titles comprising 45+ athletes, the organization is committed to nurturing esports talent. SENSEI's and MJ's addition will further boost the organization's mobile gaming talent.
Revenant is an esports organization built from the ground up. Home to 45+ athletes across eight rosters, the organization wants to create a holistic environment to nurture the development of esports. Revenant aims to be the 'go-to' destination for casual gamers as well as pro gamers.