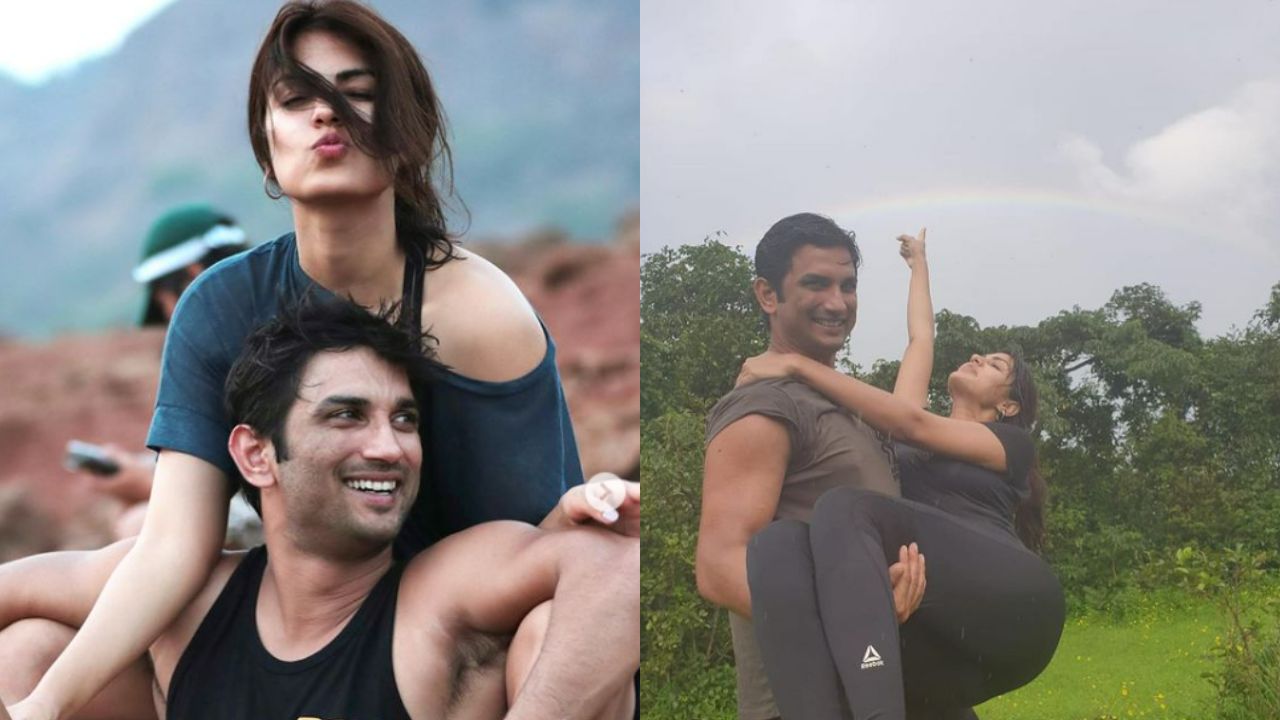 Sushant Singh Rajput death anniversary: It's been already 2 years since we lost the brightest star of the Bollywood Sushant Singh Rajput, and it's still hard to believe that someone who made a film like 'Chhichhore' a film with so much of zeal to live would end up mysteriously. While the fans of Sushant never forgets to trend his name on twitter everyday seeking justice from the CBI, on the other hand his girlfriend Rhea Chakraborty today shared a string of unseen photographs remembering and missing him.
Rhea Chakraborty shares pictures of Sushant Singh 
Taking today to her Instagram today, Bollywood actress Rhea shared four adorable yet heartwarming pics of her with the late actor and captioned it as "Miss you every day … ♥️'. In those 4 pictures the two of them can be seen spending time with each other, being playful, goofy and romantic at the same time.
Just when the actress dropped those picture fans of SSR who miss him badly everyday, started dropping comments on her feed. While one user wrote "Kyu kiya…we all miss him badly" others said "Q Dil dhuka Rahi ho", "Prayers and peace to his soul 🙏 Stay strong Rhea', "everyone miss him", "
We miss him tooo 😢", "we miss you bhai" and so on.
Sushant Singh Death anniversary
June 14th 2020, the industry remembers the day when Sushant left an irreplaceable void in the Indian cinema. Sushant began his career as a background dancer, went on to make his television debut, and subsequently established himself in Bollywood. Riya and Sushant have been dating for a long time, but none of them revealed their relationship publicly. On June 14th the kedarnath actor was found mysteriously hanging in his apartment in Mumbai, the case was later handed over to the CBI, till now no major development has taken place into the case.