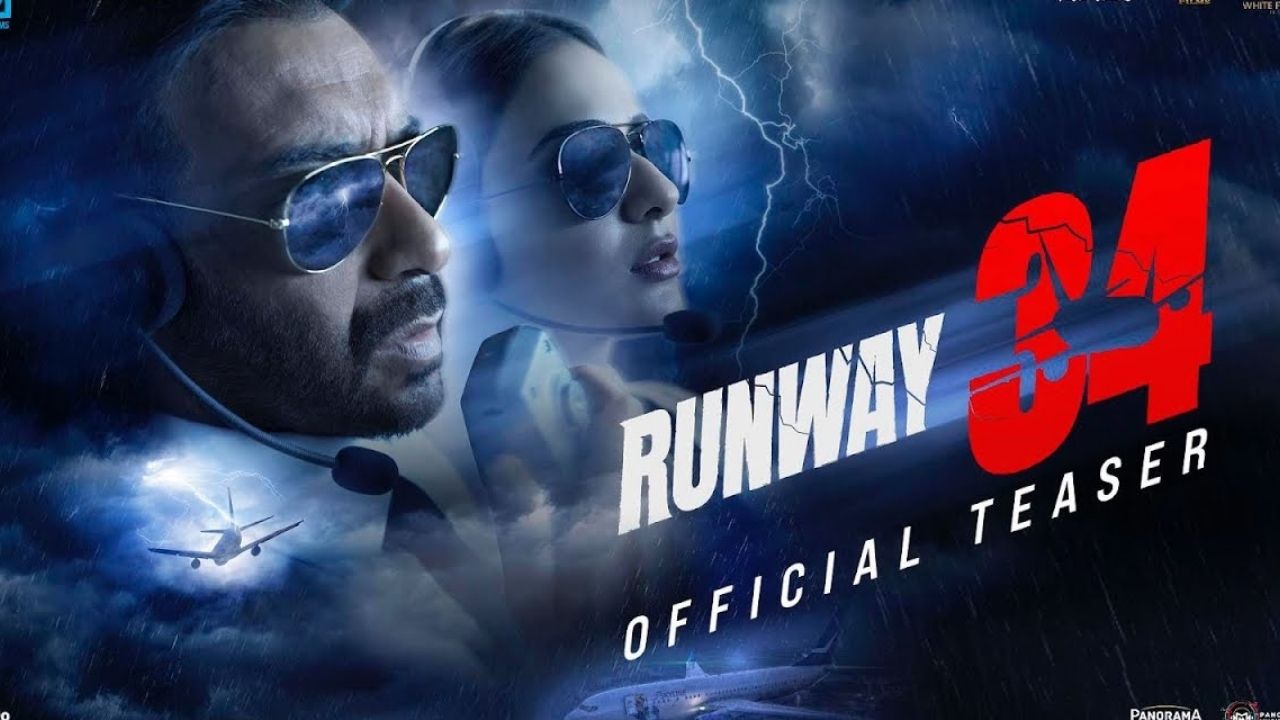 Fans are buzzing about Ajay Devgan's Runway 34 trailer, which promises a spectacular adventure at 35000 feet. Following Devgan's 2016 film 'Shivaay,' the forthcoming film is made under his own direction inspired by the true events.  Rakul Preet Singh and Amitabh Bachchan play key bits in the film. The film has managed to get a decent amount of attention despite RRR and KGF 2 craze. While the film is set to hit theaters by the end of the month, its creators are providing regular updates to keep fans interested. After the first trailer the makers have now dropped the second trailer following Ajay Devgn & Rakul Preet's Delhi visit.
Ajay Devgn & Rakul Preet Singh in Delhi for Runway 34 promotion
Now ahead of the release of much awaited Runway 34 the actors of the film primarily Ajay and Rakul were spotted in the capital city of Delhi all suited and booted. The actors got the paparazzi's attention while making their way to the promotional event of the film. Both Ajay and Rakul looked dapper in formal fits. Check out the video.
Runway 34 second trailer
The second trailer for Runway 34 was recently released by Ajay Devgn. The two-minute trailer begins with Ajay Devgn as pilot Vikrant Khanna facing a legal fight and detailing how a pilot is held responsible in case of plane's turbulence. Rakul Preet Singh portrays his co-pilot in the film. Due to difficulties Vikrant is doing everything it can to guarantee that the passenger plane lands safely. Amitabh Bachchan plays an investigative officer who aims to find out what pilot Vikram Khanna's true objectives are.
Release date of Runway 34 & story
Runway 34's plot is claimed to be centred on the workings of the aviation industry. It's based on an actual incident that happened in India in 2015.  The screenplay has fantastic highs and terrifying lows, as well as a mixture of jubilation and dejection. On April 29th, the film will be released in theatres.