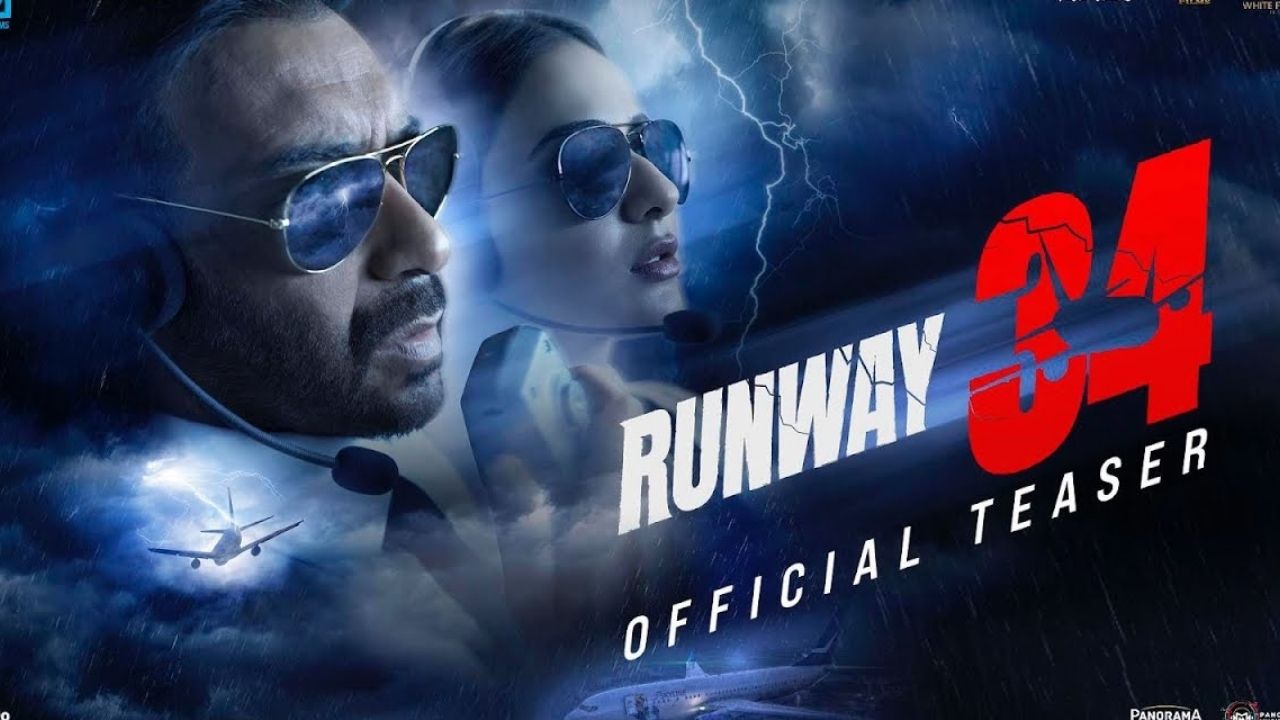 Bollywood Updates: The Indian actor Ajay Devgn is making back to back announcements of his upcoming films. Recently the trailer of his upcoming film Runway 34 has been released. The film features Amitabh Bachchan, Rakul Preet and others in the film.
Runway 34 Trailer  
The theatrical trailer of Ajay Devgn's film Runway 34 has been released. Ajay Devgn will portray the character of a pilot Captain Vikrant Khanna. His character has been described as an arrogant pilot who faces a crucial flight landing situation in bad weather. He lands the aircraft despite the contrary instructions, and Amitabh Bachchan portrays the investigating officer in the film. The trailer conveys the thrill and suspense mood of the film. Check the trailer here:
Runway 34 Release Date and Cast
The film Runway 34 is a home production film of Ajay Devgn and he has also directed the film. Inspired by true events, the film is said to be based on the story of the Jet Airways Doha-Kochi flight in 2015. Runway 34 will feature Ajay Devgn, Amitabh Bachchan, Rakul Preet Singh, Boman Irani, and others. Earlier titled as Mayday, Runway 34 is scheduled to be released on 29th April.