Sachin Tendulkar Birthday: Records of Tendulkar that Won't be Broken Easily by Anyone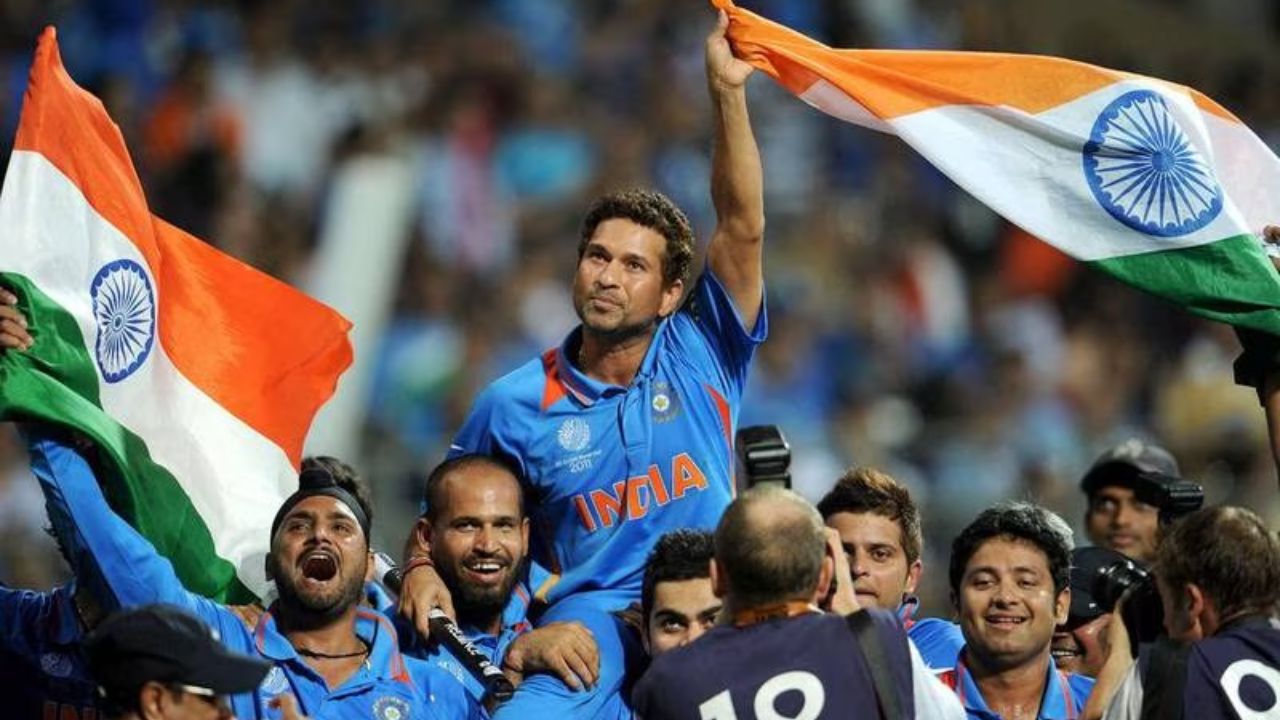 Happy Birthday Sachin Tendulkar:  On April 24 1973, the legend of the cricket game, Sachin Tendulkar was born. He is known for his exceptional game and has represented India for around 24 years by showcasing his exceptional talent. He established new records for the most runs, hundreds, the fifties, fours, and matches, among many other accomplishments, which forever altered Indian cricket. He continues to have an impact, making him a true cricket icon. 
Sachin Tendulkar Monumental Records which are Difficult to Break 
100 international centuries- It's possible that Sachin Tendulkar's record won't ever be broken in the game of cricket. No other cricketer comes close to matching the remarkable record that Sachin Tendulkar currently has. It currently seems unlikely that Virat Kohli will ever beat this mark, despite optimism that he might. No one has ever done it before, but Sachin is the only one who has ever scored a stunning 100 hundreds in 782 innings. The outstanding record of Sachin Tendulkar was attained through years of dedication to the game of cricket. Over the course of his 24-year career, the "God of Cricket," as he was known, enjoyed enormous success and set numerous records. Ricky Ponting (71) and Virat Kohli (73) behind Sachin by a significant margin. 
Most ODI runs in a calendar year- With his outstanding batting performances in the Sharjah Desert Storm in April 1998, Sachin Tendulkar made cricket history. At his best, Tendulkar surpassed Shane Warne with an aggressive style of batting, captivating the audience. These two extraordinary innings continue to this day to rank among Sachin and his followers' most treasured and memorable times.For 25 years, Sachin Tendulkar's record of 1894 ODI runs in a calendar year was unbroken. The next year, Sourav Ganguly and Rahul Dravid came very close to breaking the mark, but nobody has succeeded till date. 

Most runs at the World Cup- The only cricketer to have ever scored more than 2000 runs in a World Cup is Sachin Tendulkar. Over the course of six World Cups, he scored 2278 runs. With 673 runs in the 2003 World Cup, Tendulkar also holds the record for the most World Cup goals scored by a single player. During the World Cup, Sachin Tendulkar played with an average of 56.95 runs and a strike rate of 88.98. Second on the list is Ricky Ponting. In World Cups, the Australian has run for 1743 runs. 

15000+ runs and 150+ wickets in ODIs- The fact that Sachin Tendulkar is the only cricketer to have amassed more than 15,000 runs in his career is not surprising. In addition, he was a highly effective bowler, notably in the beginning of his ODI career, where he took 154 wickets at an average of 44. His ability to swiftly vary between off-spin, leg-spin, and medium pace depending on the circumstance was what truly set him apart.

Most Man of the Match awards in ODIs- In one-day international cricket, Sachin Tendulkar received the Man of the Match award 62 times during the course of his great career, far more often than Sanath Jayasuriya, who received the honour 48 times. With Virat Kohli (37), Jacques Kallis (32), Ricky Ponting (32), and Shahid Afridi (32) following them, there is a sizable numerical difference. The fact that Sachin Tendulkar consistently won Man of the Match accolades is evidence that his one-day international record has long ago been unsurpassed. 

Most international runs- With 34357 runs, Sachin Tendulkar has a commanding lead over Kumar Sangakkara for second position on the list of players with the most international runs scored in all formats of the game. This 20% difference is astounding. The only two players who may challenge these records are Virat Kohli and Alastair Cook. He also owns the record for most runs scored in both ODIs and Test cricket.

Most Test runs at number 4- In the beginning of his Test career, Sachin Tendulkar batted at various positions before settling into the number four post and becoming a crucial member of India's batting order. The renowned number four batsman racked up an incredible 13,492 runs in this position. In cricket, the position of number four is seen as significant because the batter usually comes in after losing two wickets. Mahela Jayawardene, a former star for Sri Lanka, currently boasts the second-highest run total for a number 4 batter with 9,509 runs recorded despite losing two wickets.