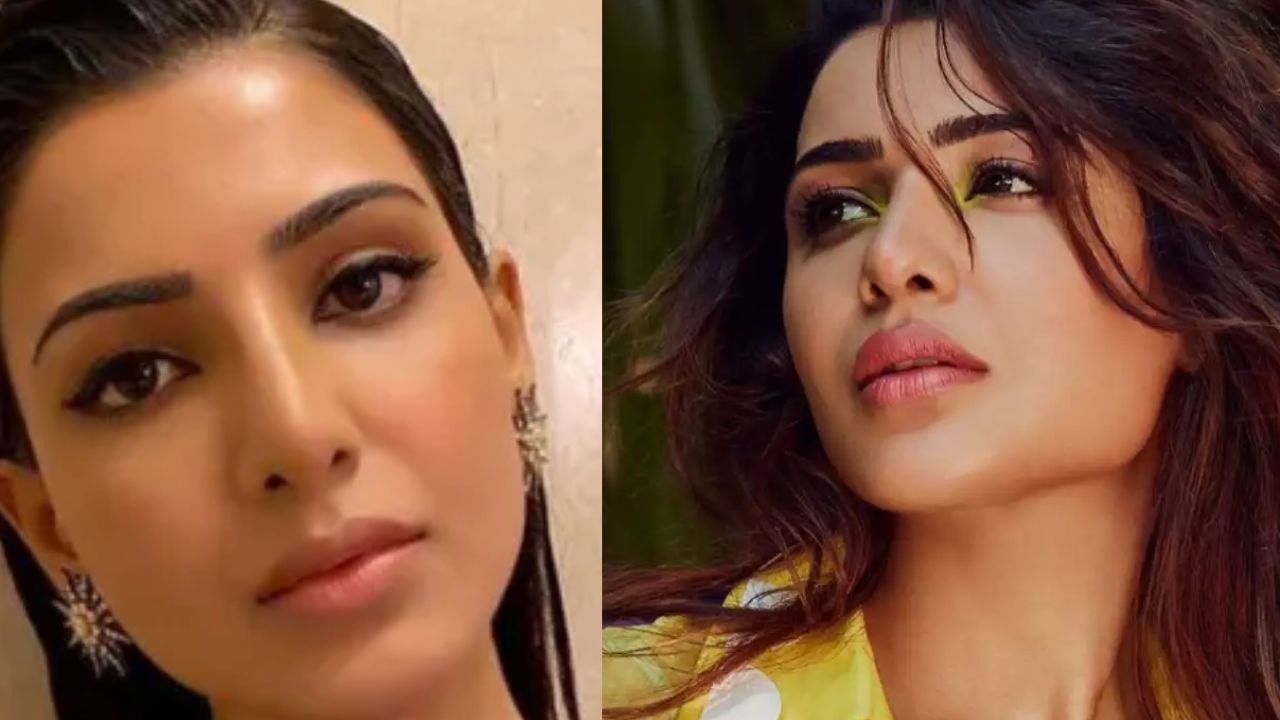 Samantha Ruth Prabbhu is a live example of Indian Glass skin beauty and there is no doubt to it. The actress these days has maintained her charm and glow all over the Indian film industry ranging from Tollywood to Bollywood and beyond. Well, while many well known actresses maintain the secret of their glowing skin through extreme dieting and using high end products, here is Samantha who swears by korean glass skin routine. Not only does the Pushpa dancer follow a Korean skincare routine but also has her own hacks suitable for Indian skin.
Samantha Ruth Prabhu ultimate skincare hacks
Samantha is a skincare expert, and she exudes radiance every time you see her. Check out the secret of her glowing skin.
Infusion therapy- Samantha once in a while goes under Vitamin Infusion therapy which helps with fine wrinkles, pigmentation, open pores, congested skin, dry areas, and gives you a glow by infusing vital nutrients into your skin.
Steaming- Samantha likes sharing her skincare routine on social media and once she shared how she likes to pamper her skin by the regular use of steaming. Adding a pinch of turmeric in water makes it even more beneficial.
Double masking- This Korean skincare hack is probably the best secret in all. The actress uses back to back masks for gaining spotless and hydrated skin. Works wonders for her.

Face roller- All the K-beauty enthusiasts have one thing in common and that is the use of jade roller. It helps reduce puffiness and increases blood circulation in the face.

SPF for cover- Samantha never forgets to use her best sunscreen no matter what kind of weather it is outside. Sunscreen with suitable SPF protects your skin from detrimental UV rays.

Follow CTM- To maintain the glow of your skin you need to follow a proper CTM method (Cleansing, toning and moisturizing) It is also the base of K-beauty. 

Workout- Last but not least you need to sweat the excessive fats out of your body and maintain the correct body posture. Exercising opens your pores and causes the toxins to be expelled through perspiration.
Apart from that Samantha also uses a range of Korean beauty products specially the once mentioned in Korean glass skin routine in 10 steps. The OO antava dancer also maintains a healthy diet plan and rarely cheats a day.