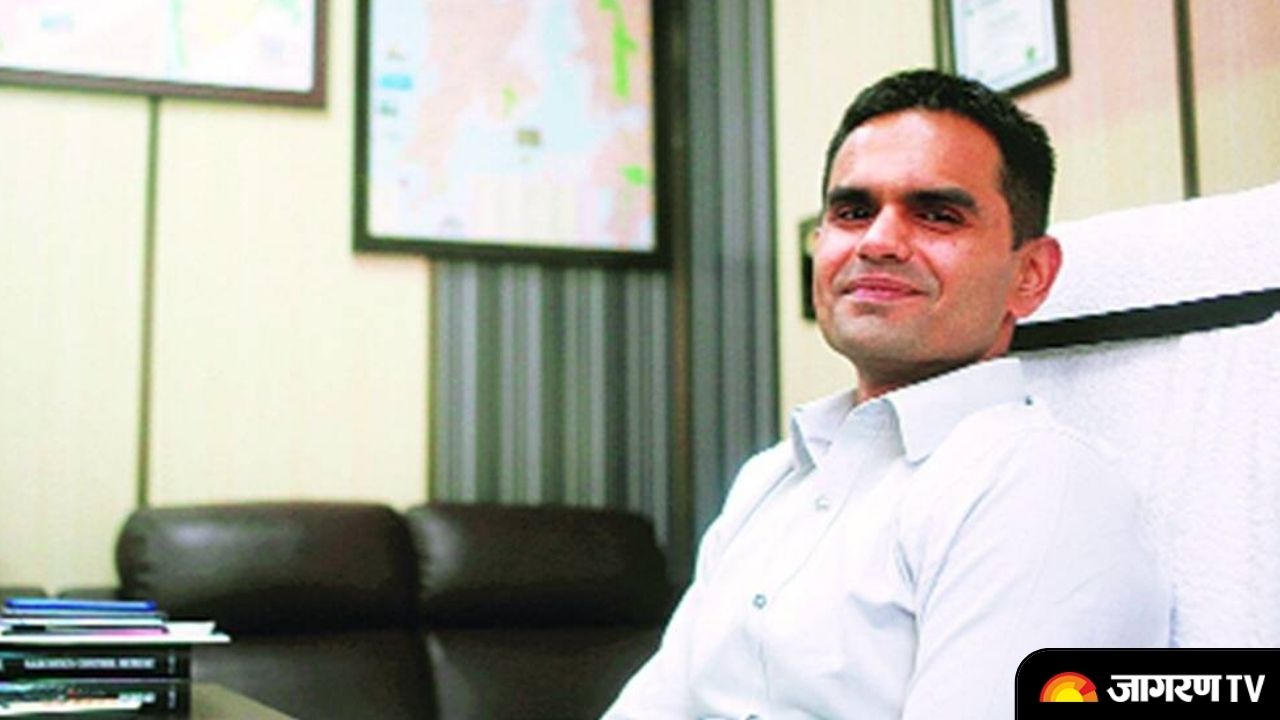 Sameer Wankhede Biography:  The real-life Singham who was associated with the Sushant Singh Rajput drugs case and now the Aryan Khan case. The Zonal Director of the Narcotics Control Bureau (NCB)  Sameer Wankhede is an Indian government employee, IRS officer, Directorate of Revenue Intelligence, and entrepreneur from Mumbai, Maharashtra, India.
Sameer Wankhede Personal Life
Sameer was born between 1984-1988. According to reports, he got married to Kranti Redkar on March 29, 2017, in an intimate wedding. Sameer's wife is a famous Indian actress and has done many Hindi and Marathi films. Kranti has also worked with Ajay Devgn but is more active in Marathi cinema.  The Zonal Director NCB Sameer Wankhede is currently living with his family in Mumbai Maharashtra. Sameer and Kranti are parents of twin daughters named "Zia" and "Zaba". 
 

 

 

View this post on Instagram
Sameer Wankhede IRS Career
Sameer hails from Maharashtra and got selected for Indian Revenue Services. He is from the 2008 batch of IRS. After completing his course he got his first posting as Deputy Customs Commissioner at the Chhatrapati Shivaji International Airport in Mumbai
Seeing his work and abilities, he was later posted to Andhra Pradesh and later Delhi. Sameer Wankhede has his expertise in cases related to drugs and narcotics. 
Sameer Wankhede Zonal Director NCB
In the last two years under the leadership of Wankhede, NCB has uncovered a drug racket of around 17 thousand crores. 
In September 2020 he was assigned to NCB, Mumbai from DRI.
Sameer Wankhede and celebrity Drug Cases.
Wankhede has worked on several celebrity drug cases.
Sameer Wankhede in Sushant Singh Rajput Case
Sameer Wankhede was appointed as a senior officer to investigate Sushant Singh's suicide case. He even investigated other related celebs including Riya Chakraborty, Deepika Padukone, Sara Ali Khan, Rakul Preet Singh, and many other celebrities.
Sameer Wankhede in Bharti Singh Case
He was also in charge of the case when NCB seized drugs from the house of  Laughter Queen Bharti Singh and her husband Harsh Limbachia.
Sameer Wankhede in Aryan Khan case
Recently, another big drug case that got the highlights was the Boat case where Shah Rukh Khan's son Aryan Khan got arrested by NCB. This case too is investigated under Sameer Wankhede. 
Sameer Wankhede was attacked by Drug Peddlers.
On November 22, 2020, in Mumbai, Wankhede and his officers were attacked by a MOB of drug Peddlers during his anti-drug raid. 
"The Mumbai police, especially the Goregaon police, helped our group, the five-man group went there to lead a strike and blamed these assembled groups for about 60 to 70 people, so that they could shut down the businessman." Even then we came to know how to hold it and to rebuild a business amount of LSD from him ".
According to reports, the police registered the case U / S 353, 504, and 323 against the pedestrians. 
Recently he has been trasffered to Chennai after the latest updates in the drug case.