google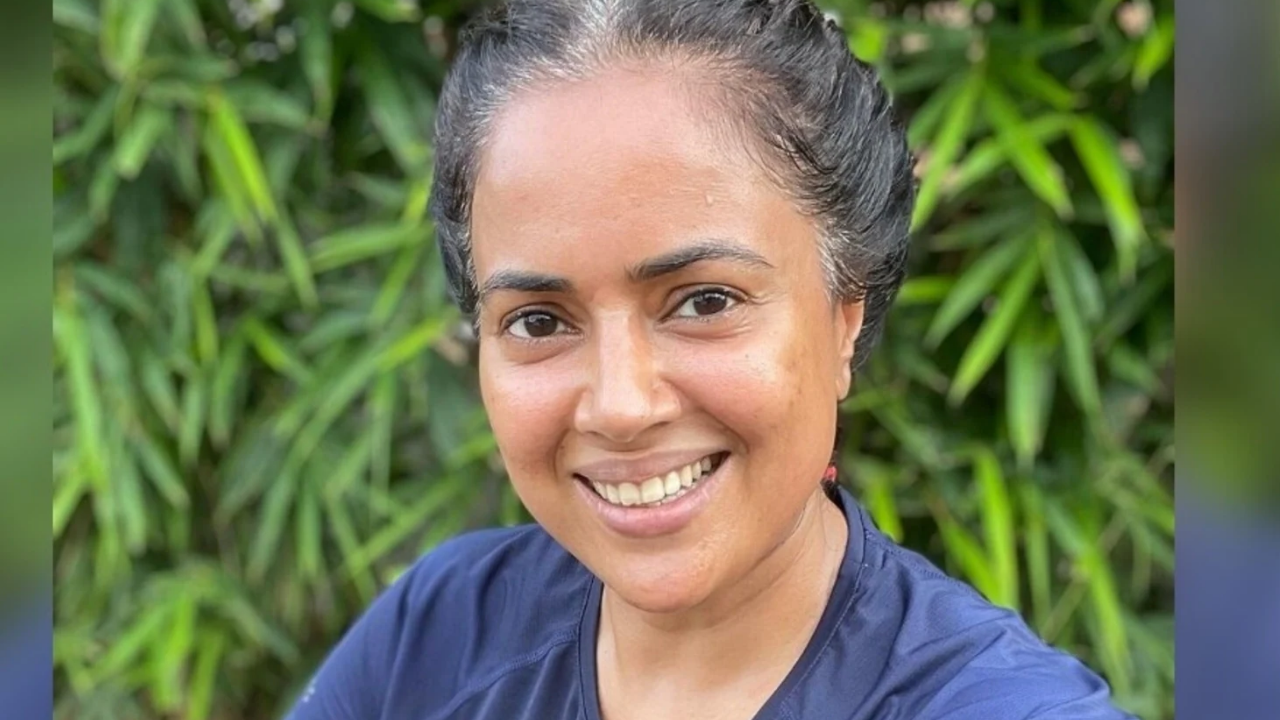 On Tuesday actress Sameera Reddy shared two pictures of herself on the gram but what grabbed the attention was her white hair which she didn't mind hiding. In the caption she wrote "Imperfectly perfect".
Sameera Reddy, who has been trying to promote  body positivity for the past two-three years, recently had a discussion with her father about her white hair. "Deeply concerned about people judging her," her father questioned of the actress as to why she "isn't covering her white hair." and as always Sameera had the best reply which instantly  made the headlines she stated she is no longer "paranoid" about her appearance and instead takes her time "making the choice to colour if and when she feels like it."
Sameera recently uploaded a couple of images on social media that showed off her 'white hair.'. When she first uploaded a picture of her 5 days ago, she compared her new self from her old picture and wrote alongside "comparing yourself to what you were before? The healthiest thing you can do for your body and soul is to redefine and not get stuck on what used to be .The world will still judge, but you don't need to fall prey to that . Move forward . Don't look back This fitness Friday I want to stay positive and thank my body for giving me so much support"
In the first picture, Sameera can be seen wearing a black sports bra and flaunting her post pregnancy figure which also captures her white hair, whereas in the second picture she showed herself long back before saying goodbye to the film industry. Reacting to which her dad questioned her, why isn't she not hiding those white hair people might judge. So, she posted her reply in a second picture that she recently shared and wrote:
My dad asked me why I'm not covering my white hair. He was worried about people judging me. I answered 'So what if they did .. Did it mean I'm old. Not pretty . Not groomed . Not appealing?' I told him that I'm not paranoid about it like I I used to be and that freedom is liberating. I used to color every 2 weeks so nobody could catch that line of white . Today I take my own sweet time and choose to color if and when I feel like . He asked me why I should be the one to change the conversation ? I said why not . I know I'm not alone .The shift and acceptance only begins when old thought processes are broken . When we can just let each other be. When confidence can just find it's way naturally and not hidden behind a mask or cover . My dad understood . As I understood his concern as a father. Everyday we learn we move forward and we find peace in small shifts . And it's those small steps That take us to much bigger places.
Sameera was last seen in 2013 Kannada film "Varadhanayaka."