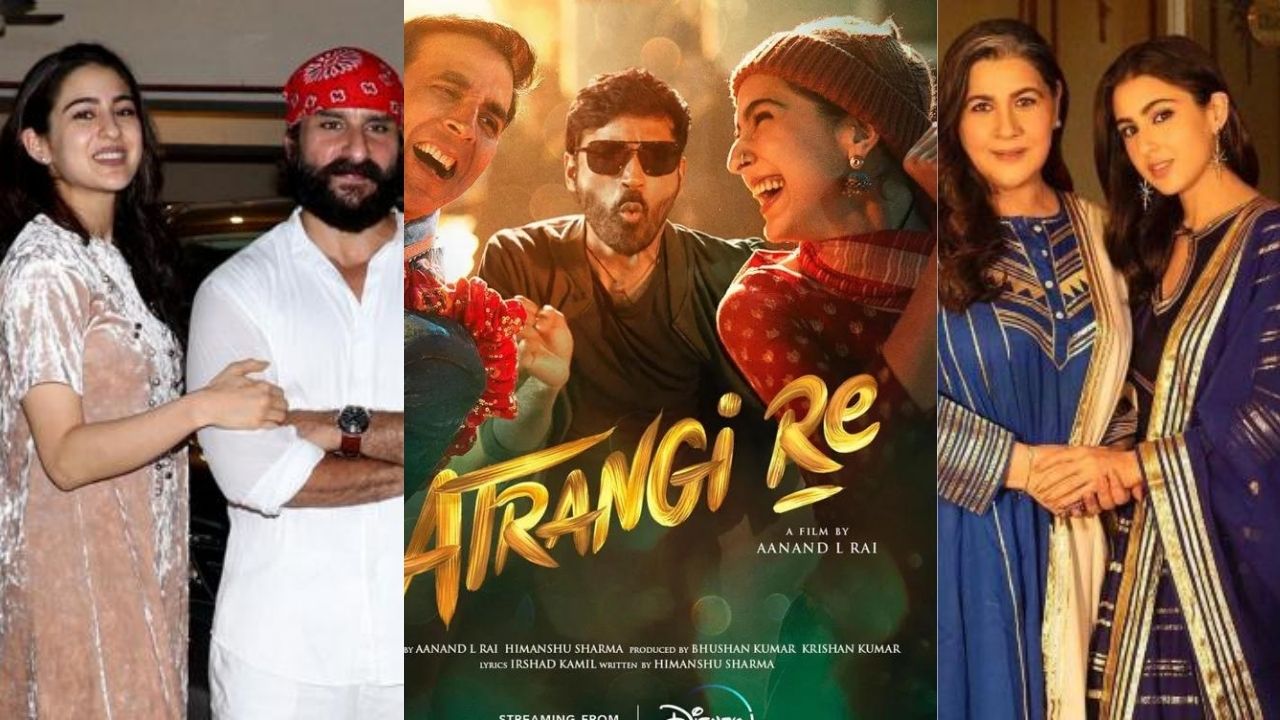 Sara Alim Khan's film 'Atrangi Re' released recently for which she is being praised by everyone, not only her fans but critics too. Her song from the film Haye Chaka Chaka has gone viral and it is youngsters favourite jam these days. Not only this, her family also received the film very well and appreciated her performance, and that is the reason why Sara is feeling so overwhelmed. 

Saif Ali Khan and Amrita's reaction to Atrangi Re

Sara Ali Khan recently disclosed in an interview that her parents Sai Ali and Amrita watched her performance in the film Atrangi Re and liked it very much. She revealed  that her parents got tears of joy in their eyes which apparently made Sara feel appreciated. She quoted, "Atrangi Re is not a good film to ask this question because they have both been very nice. I think mom is very emotional and will always be. And, my father is a very strong and sophisticated gentleman. But I do know that I have made both mom and dad cry. It is weird to feel that sense of accomplishment that your parents are proud of you,".
Ibrahim Ali Khan's reaction to the film Atrangi Re

She also discussed how her brother Ibrahim Ali responded to her performance, "Our equation is about playing around and we keep kidding with each other - from college until now, I am his golu molu sister. But now, he is saying that he is proud of me or that's my sister and he is telling this to others too. So, I feel very happy". She seems to be full of enthusiasm and we can hope she will become a better craftsman with time.
The film was released on December 24 and can be watched on OTT platform Disney Hotstar. Film also stars Dhanush and Akshya Kumar.