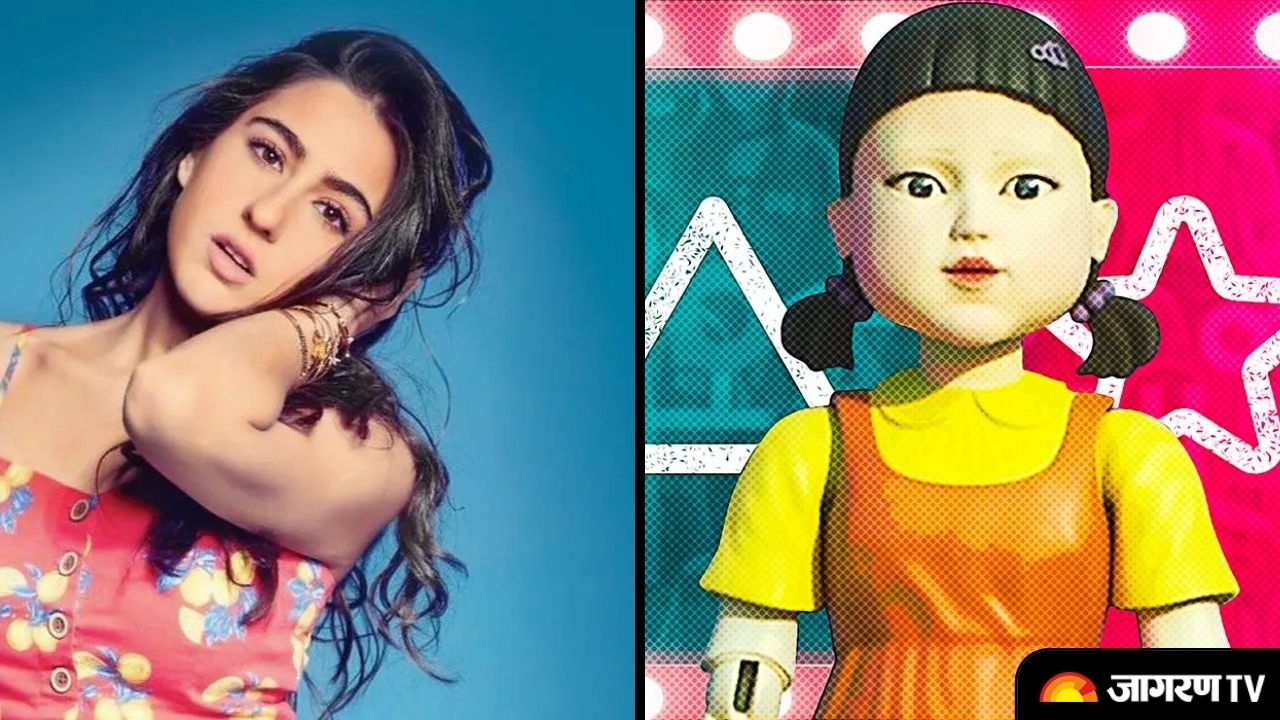 The Korean wave has already hit the globe and people are getting themselves dwell with k-pop music and drama. Recently, the new K Drama Squid Games got a hit on Netflix and became one of the most-watched shows on the platform. From celebs to fans, everyone is talking about the series. Joining the bandwagon, actress Sara Ali Khan and social media sensation Kusha Kapila recreated a scene from the series. With the scene, Sara also revealed how she would have died in the game. 
Sara Ali Khan and Kushal Kapila recreates Squid Games
Sharing a fun and Indian-style Squid game scene Sara Ali Khan along with Kusha Kapila recerets a scene leaving netizens ROFL. In the video, Kusha calls for Sara while Sara asks her to quit. When the game starts Sara introduces herself and does her iconic Namaskar. And her Namaskar becomes her reason to die in the game. 
Sharing this hilarious video Sara wrote on Instagram, "If Sara Ali Khan was in Squid Game? 😂😂🔫Her greeting style would be the same 💁🏻‍♀️🙏🏻."
Squid Games in Bollywood Style
Meanwhile, the Squid Games are also taking trends on twitter. People are dropping funny memes on what would have happened if Bollywood meets Squid Games. 
Look at some of them. 
What are Squid Games?
For the unversed, Squid Games is a latest Netflix K-Drama Series created by Hwang Dong-hyuk. The plot brings some deadliest games and sets a big cash prize. While the prize is tempting, greed makes people lose their life. The series was released on September 17, 2021.