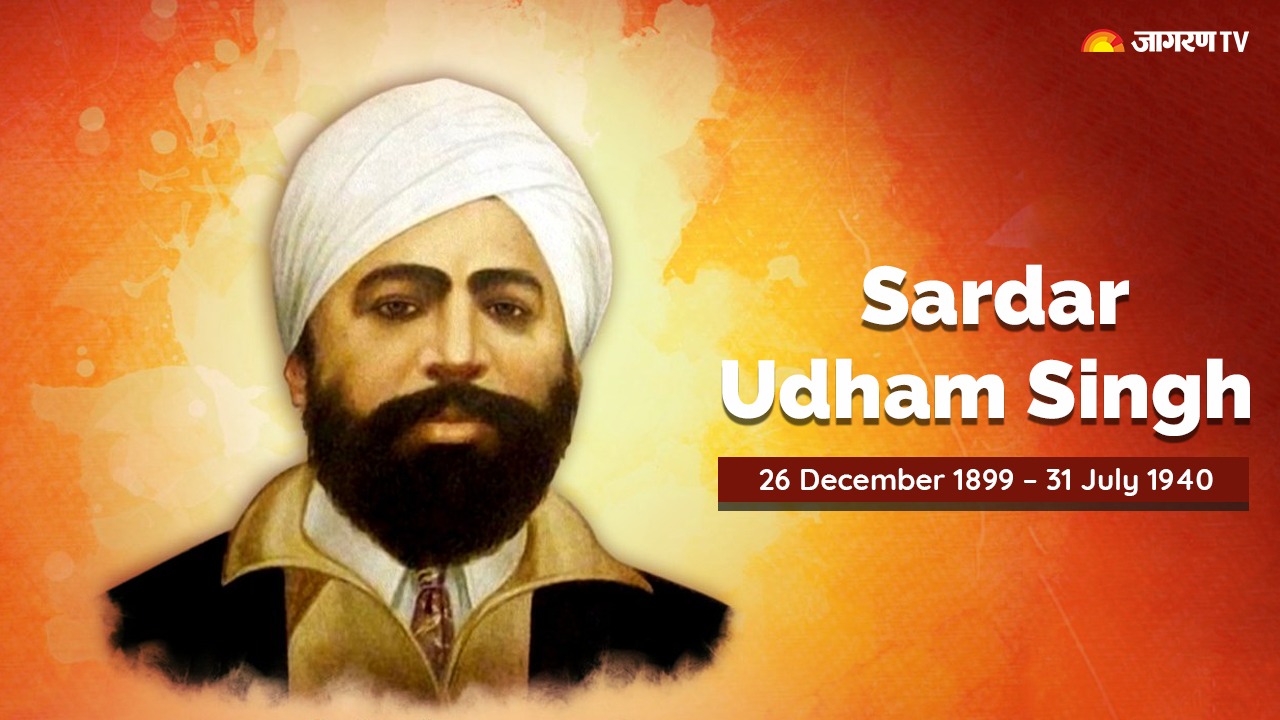 Udham Singh Biography: Soon Bollywood Actor Viky Kaushal will be seen in the film 'Sardar Udham' based on the life of freedom fighter Sardar Udham Singh. The Indian revolutionary belonged to the Ghadar party which started the Ghadar Movement - an International political movement founded by expatriate Indians to overthrow British rule in India. Udham Singh Ji is also known for his assassination in London of Michael O'Dwyer, the former lieutenant governor of Punjab in India after Jallianwala Bagh massacre in Amritsar in 1919.
Who Was Sardar Udham Singh?
Udham Singh was an Indian Revolutionary hailing from Sunam, Sangrur district of Punjab, India. He was born on 26 December 1899 in a Kamboj Sikh family as Sher Singh. While the mother of Udham Singh died when he was an infant, his father passed away a year later. Udham Singh's father Tehal Singh was a farmer and used to work as railway crossing watchman in the village of Upalli.
After the death of both of his parents, Udham Singh along with his elder brother Mukta Singh lived in  Central Khalsa Orphanage Putlighar in Amritsar. During his stay at the orphanage, Singh administered the Sikh initiatory rites and received the name of Udham Singh.
Uddham Singh studied till 10th and after passing his matriculation examination in 1918 and left the orphanage in 1919.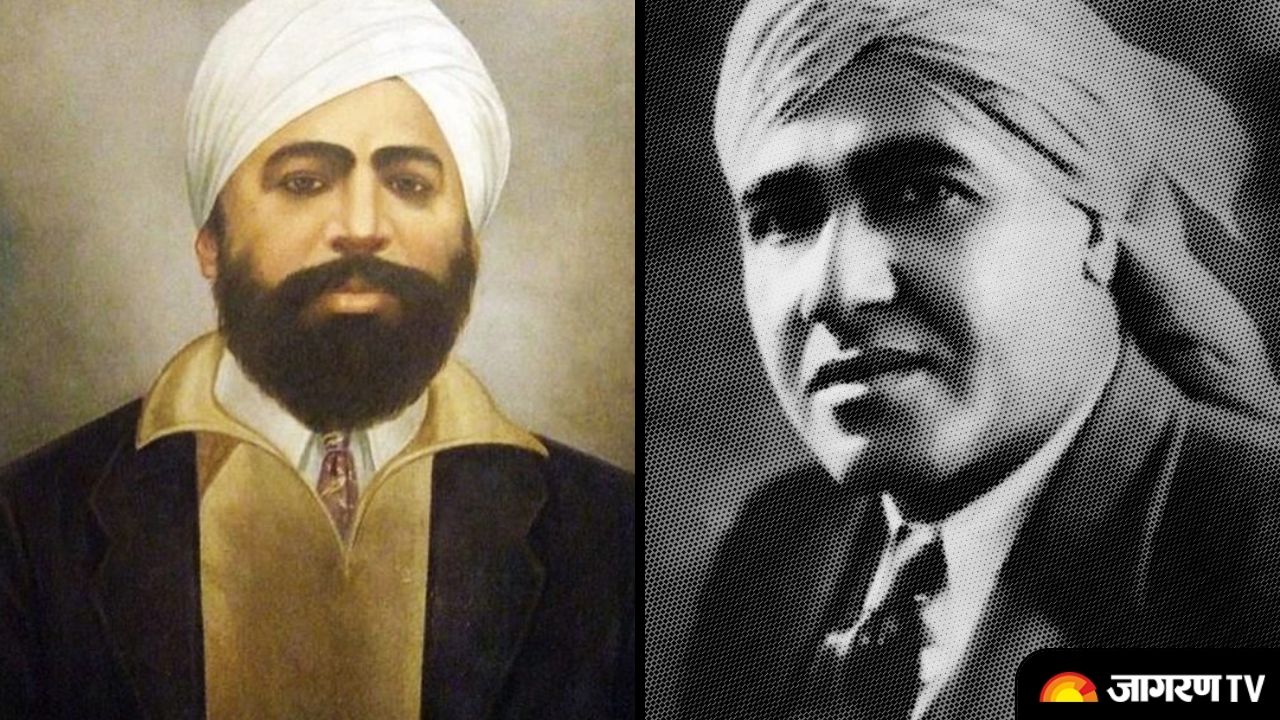 Sardar Udham Singh and Jallianwala Bagh massacre
In the year 1919, British India official Colonel Reginald Edward Harry Dyer also known as Michael O'Dwyer ordered the forces to calm any mutiny against the britishers. On the occasion of Lohri on 13 April, 1919, People of Punjab gathered to celebrate the festival and were protesting peacefully against arrest of pro-Indian independence leaders Dr. Saifuddin Kitchlew and Dr. Satya Pal. 
Col Dyer sensed some mutiny against the officials and thought the gathering could unify hindu and Muslims against Britishers. He surrounded the Bagh from all the directions and enclosed the three exits. AFter blocking the sides, Dyer ordered them to open fire and shoot at the crowd. This caused a huge chaos as people were unable to leave the place and only one gate was open. At that gate too, British troops were posted. 
In this deadly massacre, around 391 and 1000+ people were killed and over 1,200 other people were injured of whom 192 were seriously injured.
Sardar Udham Singh who was 19 years of age was also present at the Jallianwala Bagh  and got injured in the open fire of Britishers. He was unable to move in the stampede and stayed in the Bagh till next morning surrounded by dead bodies of innocents. 
According to legend, Udham Singh picked some soil soaked in the blood of people and smeared it across his forehead and vowed to take revenge against Col Dyer and Britishers. 
Sardar Udham Singh and The assassination of O'Dwyer
After the Jallianwala Bagh massacre, Udham Singh started planning to take revenge and planned the assination of O'Dwyer. 
On 13 March 1940, Michael O'Dwyer was at a meeting of the East India Association and the Central Asian Society (now Royal Society for Asian Affairs) at Caxton Hall, London. 
In the premises, Udham Singh brought a revolver hidden inside a book. The pages of the book were cut in the shape of the gun to hide it properly. Udham Singh purchased the revolver from a soldier in a pub.
When the meeting of O'Dwyer concluded, Udham Singh shot Dwyer twice while walking towards the speaking platform. The two bullets hit the heart and right lung of O'Dwyer and he died on the spot. Sir Louis Dane, Lawrence Dundas, 2nd Marquess of Zetland, and Charles Cochrane-Baillie, 2nd Baron Lamington were also injured in the shooting.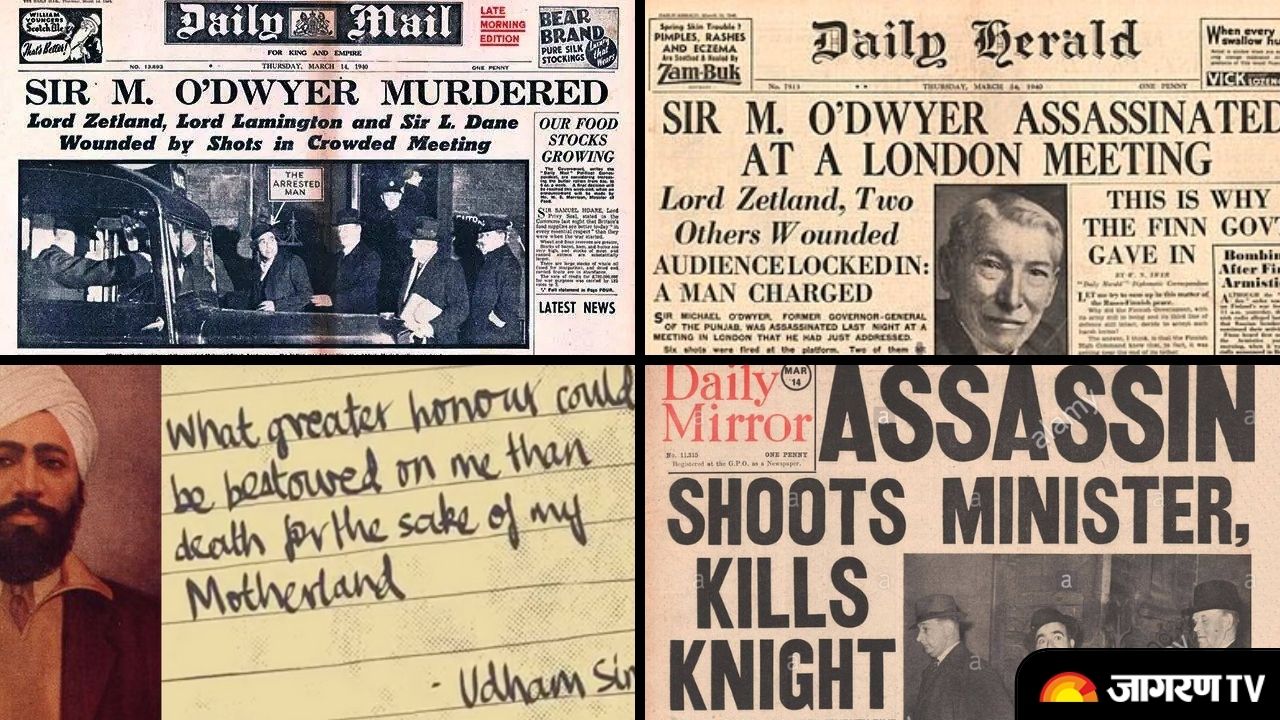 Sardar Udham Singh Surrender and Trial 
After shooting O'Dwyer, Singh surrendered himself  and was taken to Briston prison. During his stay at the prison, Udham Singh was on a hunger strike for 36-Days. He even mentioned his name as Mohamed Singh Azad in the police statement to symbolise Hindu-Sikh-Muslim unity and indepence of India. 
Sardar Udham Singh Death
After the trial, Singh was sentenced to death and was hanged on July 31, 1940 at Pentonville Prison. Later his remains were sent back to India and his last rites were performed in his village Sunam. 
Mahatma Gandhi on Sardar Udham Singh
While the country saw Udam Singh's act as bravery and considered him the national hero, Mahatma Gandhi who was a follower of nonviolence called his revenge act an "act of insanity".
Udham Singh became the immortal figure of the Indian Independence Movement and was referred as Shaheed-i-Azam Sardar Udham Singh. A district (Udham Singh Nagar) of Uttarakhand was named after him to pay homage in October 1995 by the Mayawati government.
Udham Singh Statue in Parliament
There has been a constant demand for the installation of Udham Singh's Statue at Jallianwala Bagh and the Parliament complex. Punjab MP Prem Singh Chandumajra put forward the demand of Udham Singh's portrait in Parliament along with the installation of his statue at the Jallianwala Bagh complex in July 2018. 
Sardar Udham Biopic - Vicky Kaushal 
Soon the biopic film on the life of freedom fighter Udham Singh will be released in October 2021. Bollywood actor Vicky Kaushal will be seen playing the lead role of Sardar Udham. The film is directed by Shoojit Sircar and is produced by Ronnie Lahiri; Sheel Kumar. ALong with Vicky the film will also star Banita Sandhu as Shruti Tiwari, Amol Parashar as Bhagat Singh, Stephen Hogan as Detective Inspector John Swain and others.